Few teenagers find themselves on the board of an organisation with multi-million-pound assets.
But Brandon Clements, 19, has just become a director of the Isle of Gigha Heritage Trust, the community body which completed the historic buy-out of the island in 2002.
And now, he has returned to working on one of the two fish farms and has urged other youngsters to build their lives on Gigha and help reverse its ageing profile.
In the 18th century, around 700 people lived on the island, but that figure dropped to a figure closer to 100 by the end of the 20th century. However, within four years of the buy-out the population had increased by more than 50% to 151, reversing 300 years of decline.
---
>> Keep up to date with the latest news with The P&J newsletter
---
The problem is, the trust has revealed that 78 of the residents are more than 50 years old and 21 of them are above 70. Mr Clements is determined to act before these statistics worsen, and believes his own experience can help.
He said: "When I left Tarbert Academy a couple of years ago,  I didn't really think about staying and working at home on Gigha full-time.
I went off to college in Glasgow to study software development. But I didn't enjoy it all. So I thought I would move back, save money and see where I would go from there."
He initially worked at the Gigha's acclaimed Boathouse Restaurant over last summer, but decided he needed something more permanent. "I saw there was a job on one of the fish farms, so went for it and am really enjoying it, finding it very interesting.
"It got me thinking about all the people my age who think they have to leave the island to find a better job or house or meet other people. I decided to join the Gigha Board to see what we can do to keep some of my age group on the island.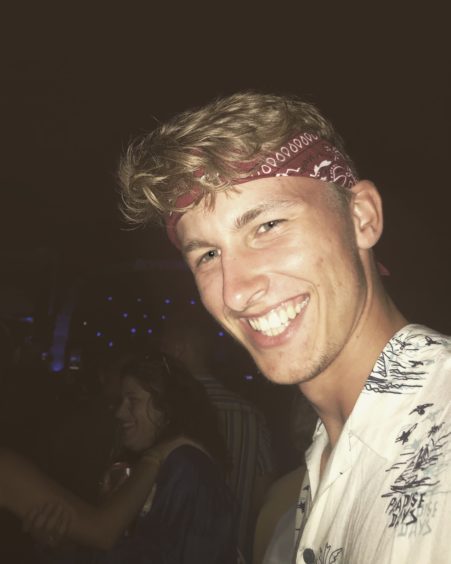 "We need young people to fill the jobs, provide care, keep the school, shop and hotel open and make Gigha a better place to live.
"I have already started to survey all the young people on the island and am just about to hold a meeting with them. I want to find out what they want to see happen."
Linsay Chalmers, development manager of Community land Scotland (CLS) – the umbrella organisation for community landowners – has applauded Mr Clements' attitude and initiative.
The IGHT bought the island in 2002 for just over £4m. Its portfolio of assets has recently been valued at £7.5m.