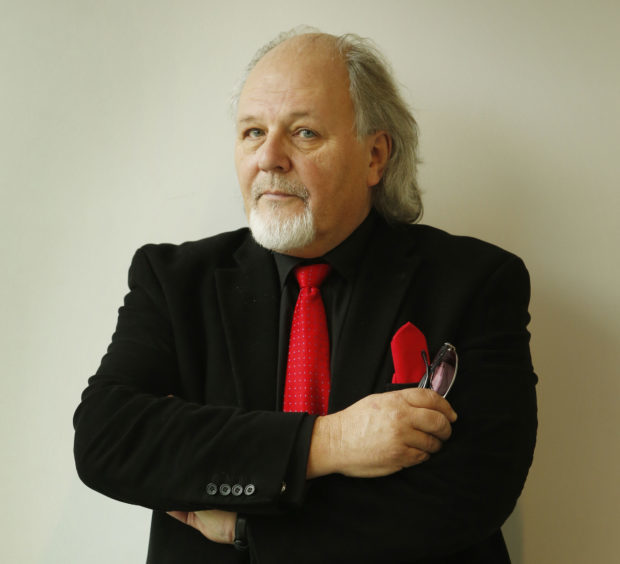 One of Scotland's most popular artists is bringing an explosion of colour to the north-east this weekend as he opens his new exhibition.
The collection by John Lowrie Morrison, known as Jolomo, will be unveiled tomorrow at the Tolquhon Gallery, near Tarves.
It includes paintings of the West Coast and the Hebrides, Argyll and Arran, and will be his first show in the north-east for two years.
Mr Morrison said: "A Tapestry of Colour is how I think about it. More and more, it is about knitting together the colour and the paint and the images in the picture.
"That's what I love doing, weaving a tapestry of bright, strong colour through the paintings. There is a tapestry of themes as well – the sea, the crofts, the mountains."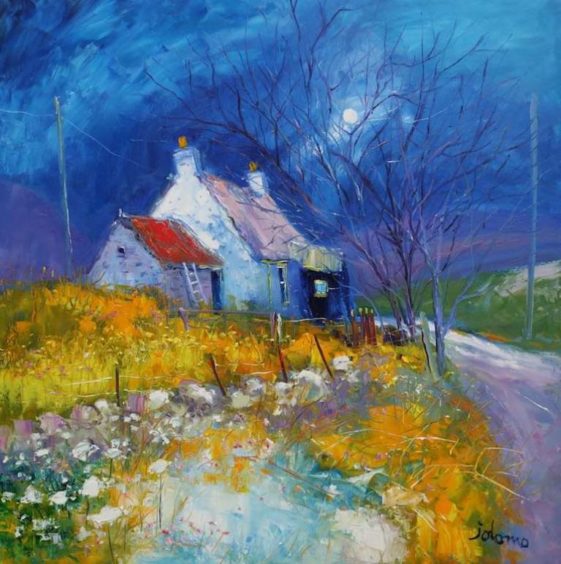 However, he said the original idea for the exhibition stretched back to when he had a summer job while studying at Glasgow School of Art.
He added: "When I was at art school in the late 1960s, I got a summer job at Templetons carpet factory in Glasgow. The Head of the Design Department headhunted me because he knew I was interested in textiles.
"I did some designs for rugs and learned all kinds of stuff about carpet-making. I worked in the slab room for a while with the slab boys which was good fun.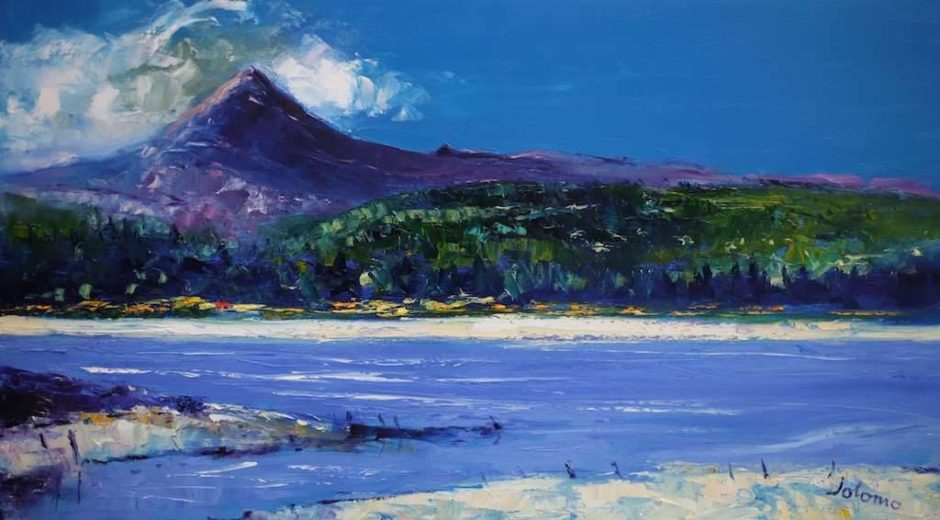 "But I always like the backs of the carpets, they were untidy and full of colour, basically very abstract. That is still with me when I am painting."
Mr Morrison, who lives and works in Argyll, was employed for 25 years in art education before leaving to paint on a full-time basis.
His distinctive landscapes quickly made him one of the Scotland's most successful painters, attracting fans including Sting, Madonna, Simon Le Bon and Gregor Fisher.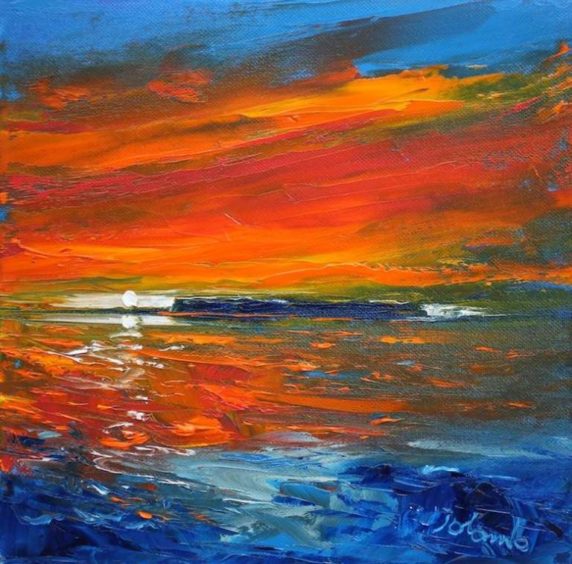 He first exhibited at the Tolquhon Gallery in 1998 and owner Joan Ross said yesterday: "It was clear then he was something special. There is such joy and energy in his work.
"His paintings have a remarkable impact. In his last exhibition at Tolquhon in 2017, people were literally stopped in their tracks and some were near to tears.
"It is humbling to see the response to his work."
The exhibition opens today and runs until July 9.