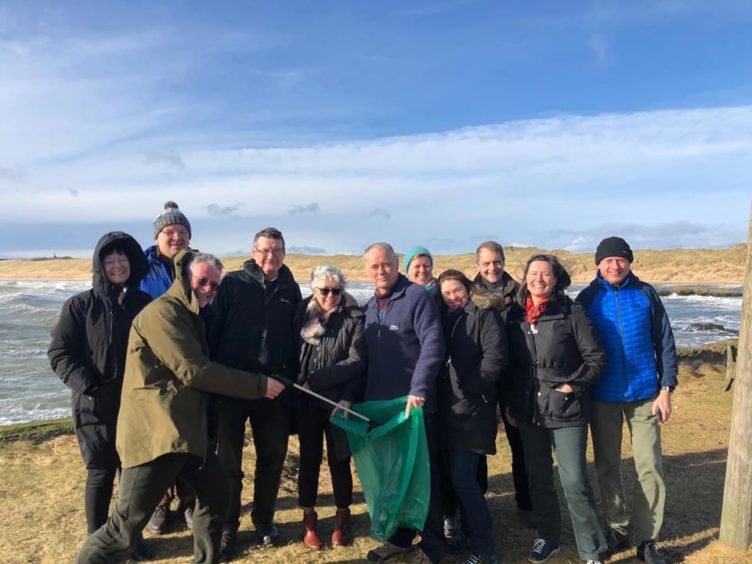 Scotland's tourist guides have urged visitors and locals to stop discarding harmful plastic objects such as plastic bottles and cigarette butts after carrying out beach cleans around the country.
Members of the Scottish Tourist Guides Association were appalled by what they found on their clean-ups to mark Scotland's Year of Coasts and Waters 2020.
Blue Badge tourist guide Lennie Fuller, who came up with the idea of the clean-up, said it was extremely disappointing to find discarded fishing line and other tackle on the beach plus plastic drinks bottles and empty cans left along the shoreline. He
He and fellow guides Ross Hendrie and Jim Leslie did a clean-up at Auchmithie beach near Arbroath which is a popular location for sea anglers fishing for cod from the beach and visitors picnicking on the shore.
He said: "Discarded fishing line poses a real risk to seabirds and marine mammals who can become entangled in the line which can cause serious injury or even death.
"I would encourage anyone fishing from the shore or just enjoying a picnic on the beach to take any litter or discarded tackle home with them.
"As members of Green Tourism, Ross and I are passionate about minimising the impact of tourism on Scotland's landscape and we encourage all our visitors to respect the environment when visiting Scotland.
"After all, an empty bottle or can weighs a lot less than a full one so just take it to the nearest recycling bin"
Another guide Alasdair Northrop and 13 colleagues collected litter from the harbour at Port Erroll in north east Scotland.
He said: "Amongst our findings was a syringe though it did not have any needle attached – thank goodness. However it was yet another plastic item. We found a big pile of cigarette butts which presumably were dumped by a driver from his car ash tray."
"Cigarette filters are made of a plastic called cellulose acetate. When thrown away, they dump not only that plastic, but also the nicotine, heavy metals, and many other chemicals they've absorbed into the surrounding environment.
"They may look attractive to marine animals who mistake them for food and swallow their extremely harmful contents."
The clean-up took place on International Tourist Guide Day, February 21.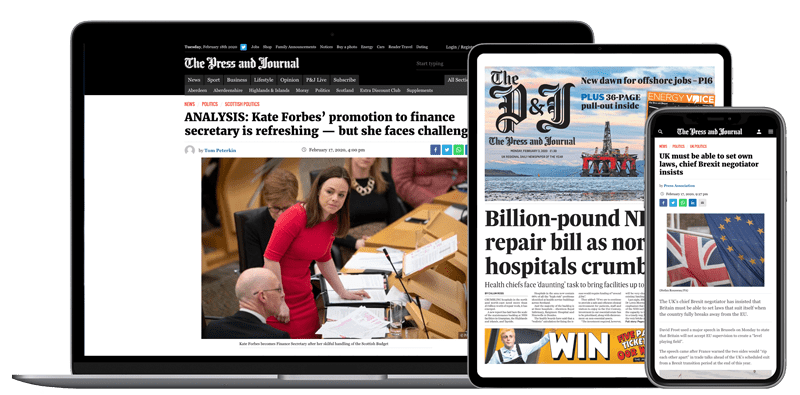 Help support quality local journalism … become a digital subscriber to The Press and Journal
For as little as £5.99 a month you can access all of our content, including Premium articles.
Subscribe