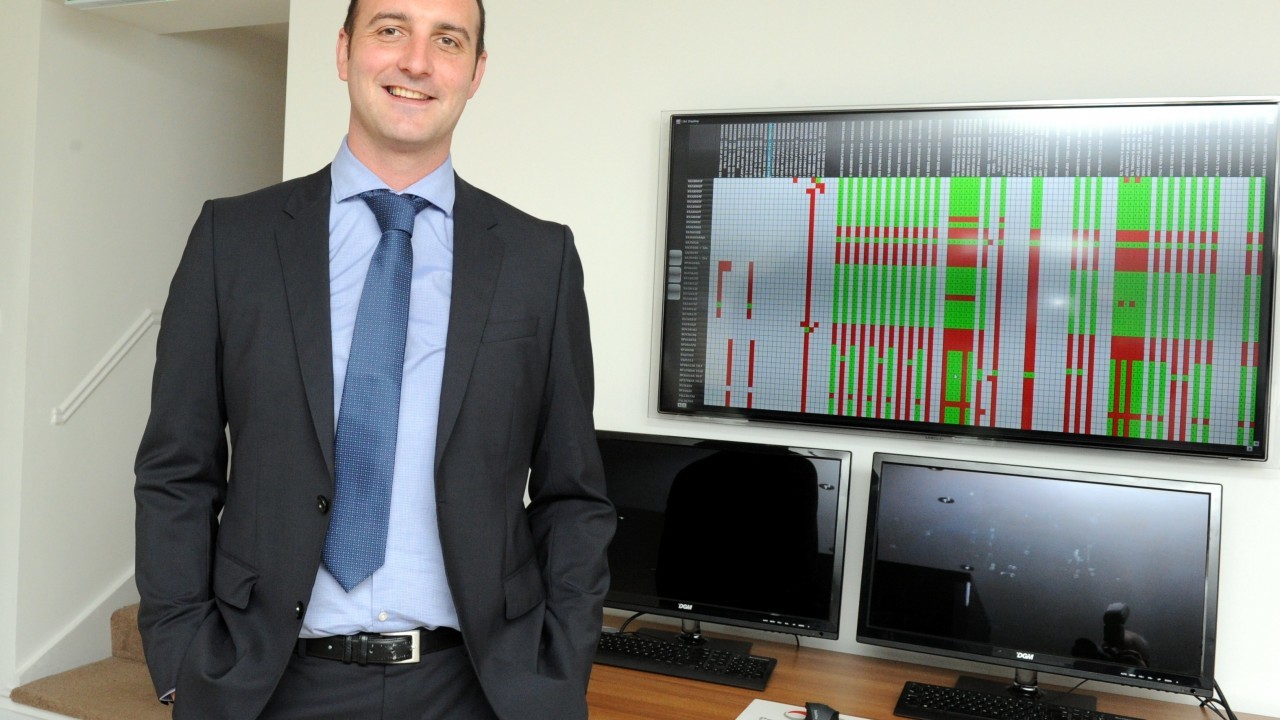 Engineering director for Process Safety Solutions, Grant Lunn, 36, describes how he has engineered a legacy for the future
What are the main career stepping stones you have taken?
After leaving school, I attended Chelmsford College to study Electrical & Electronic Engineering.
I then secured a place on a four-year modern apprenticeship scheme at ICS Triplex in Maldon, Essex, which saw me trained in the design, build and testing of safety systems for the oil and gas industry.
During this period I continued my education on day release at Anglia University. I remained with the company for eight years.
I then made the decision to move to Aberdeen where I took up a position within Wood Group in 2005 as a senior systems engineer, working on the BP assets in the North Sea as part of a large multi-discipline engineering team.
For the next eight years I worked my way up to lead control and instrumentation engineer and was responsible for a team of over 20 engineers and designers on the Shell Gas Plants project. In September 2013, I went on to support PSS founder David Green with the set up of the Engineering Consultancy division.
Are you scared of making mistakes?
I would say definitely not, I feel that I have got where I am today as a result of not being afraid to make a decision. A colleague at work once told me, "he who makes no mistakes, makes nothing", and I strongly believe that.
Best achievement so far?
Most definitely setting up the engineering consultancy within PSS. Another significant achievement will be the opening of a new engineering office in the north of Scotland. The new PSS Wick office will be well placed to provide engineering services and long-term maintenance and support for all renewables projects in the north, as well as being the ideal location to support the West of Shetland developments within the oil and gas sector.
What do you want to achieve in the rest of your career?
I would like to help develop PSS into a global company and leave a legacy for future generations. I would also like to focus on expanding our current graduate scheme; it is such a good opportunity for the youth of Scotland and will create our next generation of engineers.
What has motivated you?
My motivation is to do things the right way and ultimately do a good job. I have never been motivated by money. The satisfaction of doing a good job drives me much more than financial gain.
Your favourite stress-buster?
Most definitely DIY. I am now on to my second house renovation. I relax by building. I bought an old Victorian house in 2006 that had been used as the local village chip shop, which I refurbished and then sold, but as the three children have come along they have slowed me down a bit, I don't have as much free time. I am currently renovating an old Victorian primary school in Fettercairn. I also love spending time in Aviemore with the family where we have a holiday home.
What's your best career advice?
My dad always said to me, find a job you love to do, one you want to get out of bed in the morning and go to. Don't settle for something you are not happy with. As individuals we spend so much of our lives in the workplace, it has to be the right one.
What's your dream job?
Probably like the majority of other men, it would be a Premier league footballer, although I was never any good at football so that would never have been a possibility. I have played the sport all my life and love the game.
What have you tried to avoid in your career?
I have strongly tried to avoid dictatorship – I have no time for people who abuse their work position. I treat people as equals no matter what the position. I would never ask a member of staff to do anything I would not feel comfortable with myself.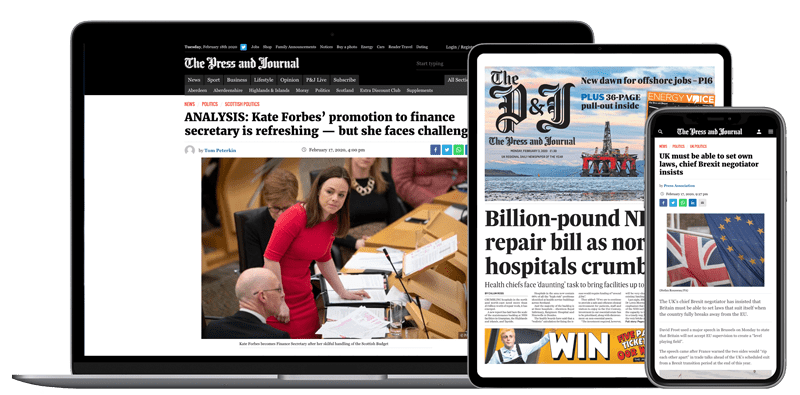 Help support quality local journalism … become a digital subscriber to The Press and Journal
For as little as £5.99 a month you can access all of our content, including Premium articles.
Subscribe