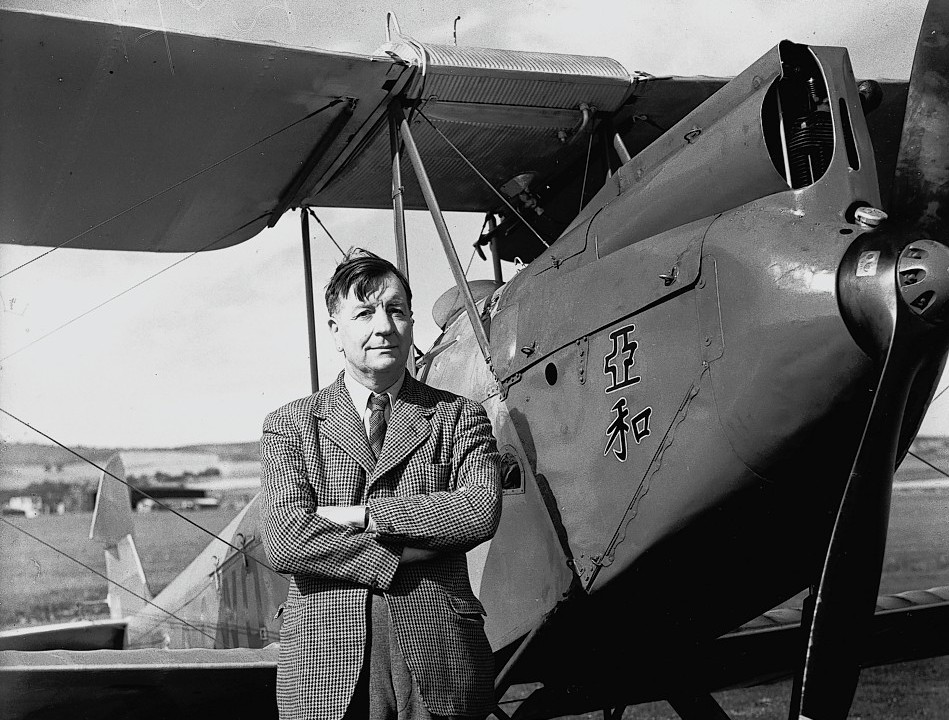 The joy of flight is being celebrated in Orkney this weekend with a new festival to celebrate the islands' aviation history.
A host of old films are being shown across the area, including one featuring the inaugural commercial flight between Inverness and Kirkwall in the 1930s.
Other events include a tour of notable aviation sites and a talk on the history of Loganair by the company's president, Scott Grier.
And tomorrow, schools are taking part in a competition to make the best paper plane.
Pupils from Kirkwall Grammar and Westray Junior High School will compete in the contest to make planes using two sheets of A4 paper and five paperclips.
And the pupils will then hurl them off the balcony in the school, with prizes for the longest flight, longest time in the air and the best designed plane.
Every person who takes part will also receive a rivet from Concorde, as donated by the National Museum of Flight.
The festival opened last night with a film showing on Westray.
Tonight, the film programme will be on Birsay.
It features footage of Captain Ted Fresson, who piloted the first flight between the Highland capital and Kirkwall and founded Highland Airways.
The Inverness to Kirkwall service is the longest running air service in Europe and is marking its 80th anniversary this year.
The festival is an initiative of local group Another Orkney Production led by photographer and film-maker Moya McDonald.
She hopes that it could become an annual event, with events being integrated with the Orkney Science Festival, which runs around the same time.
She said: "Scapa Flow had a huge impact and the programme will include a talk about radar in Orkney in World War II on Saturday night. It will be given by Ian Brown, curator of the National Museum of Flight at East Fortune.
"We will also hear about the Fleet Air Arm in Scapa Flow from the daughter of one of the pilots, Sheena Taylor who comes from Stromness."
The closing event of the festival will be an Aviation Trail Bus Tour on Sunday afternoon, including the unveiling of an aviation interpretation board at the Standing Stones Hotel in Stenness.
Among the stops on the tour is the spot where two German balloonists crashed in 1910.
They got lost during a flight and only discovered they were in the UK when they knocked at the door of a local house.