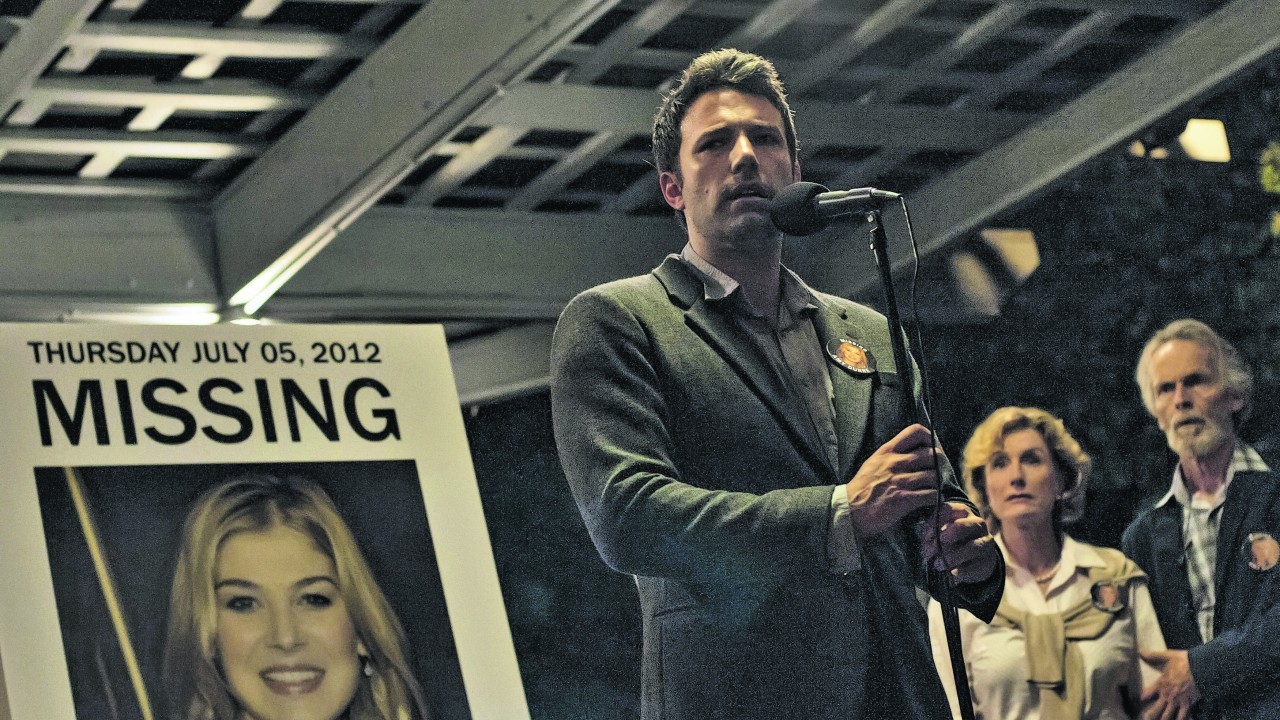 We look at the week's best cinema releases
GONE GIRL (18)
Ignorance is bliss when it comes to Gone Girl.
If you haven't read Gillian Flynn's 2012 psychological thriller and you know nothing of the serpentine twists that propelled the novel to the top of the bestseller list, then jealously guard your cluelessness.
There's an undeniable delight watching Flynn wrong-foot us with this spiky satire on media manipulation and the glossy façade of celebrity marriages.
When the central characters promise to love, honour and obey, till death do them part, one of them takes that vow very seriously.
Admittedly, you have to dig deep beneath the surface of David Fincher's polished film to find the jet-black humour, but it's there, walking hand in hand with sadism and torture that propel the narrative towards its unconventional denouement.
The film version of Gone Girl is distinguished by a career-best performance from Rosamund Pike as the pretty wife who vanishes without trace on her fifth wedding anniversary and is presumed dead at the hands of her handsome husband (Ben Affleck).
Pike has to plumb the depths of human emotion in a demanding and complex role, by turns brittle and steely, terrified and driven.
She's almost certain to earn her first Oscar nomination.
In stark contrast, Affleck is solid, but little more, as the spouse who pleads his ignorance but hides secrets from the people he adores. As battles of the sexes go, it's a resolutely one-sided skirmish.
On the morning of his anniversary, Nick Dunne (Affleck) calls detectives Rhonda Boney (Kim Dickens) and Jim Gilpin (Patrick Fugit) to his home.
There are signs of a struggle and his wife, Amy (Pike), is missing.
Nick's sister Margo (Carrie Coon), who has never liked Amy, assures her sibling that everything will be fine.
"Whoever took her's bound to bring her back," she quips cattily.
Nick and Amy's distraught parents (David Clennon, Lisa Beth) front a high-profile media campaign to secure the safe return of "amazing Amy".
In the glare of the spotlight, fractures appear in the Dunnes' marriage and police and public question Nick's innocence.
Gone Girl holds our attention for the majority of the bloated 149-minute running time, with a couple of lulls and a disjointed final act.
Pike's mesmerising theatrics light up the screen and there is strong support from Neil Patrick Harris as Amy's creepy old flame.
Fincher's direction is lean, complemented by snappy editing and a discordant score by Trent Reznor and Atticus Ross, who won the Oscar for their music to The Social Network.
Once you regain your balance from Flynn pulling the rug from under your feet, this is a slick yet slightly underwhelming whodunit that doesn't quite scale the dizzy heights of shock and suspense achieved previously by Jagged Edge, The Usual Suspects or, indeed, Fincher's 2005 film, Se7en.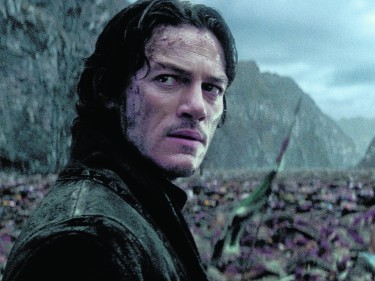 DRACULA UNTOLD (15)
As a boy, Prince Vlad (Luke Evans) of Transylvania is conscripted into the army of Sultan Mehmed I and earns a fearsome reputation on the battlefield. He returns home and ascends the throne, brokering 10 years of peace and prosperity for his people. The tranquillity is shattered when power-hungry Sultan Mehmed II (Dominic Cooper) decrees that 1,000 Transylvanian men, plus Vlad's spirited son Ingeras (Art Parkinson), must join his army. Vlad pleads for leniency, but the sultan laughs off the request: "What is one son? If you are virile, you will make plenty more." Unwilling to betray his people, Vlad kisses his wife, Mirena (Sarah Gadon), farewell and heads to Broken Tooth Mountain, home of the Master Vampire (Charles Dance). This creature of the dark forges a pact with the prince, promising superhuman strength, stamina and courage to allow Vlad to overcome the Turks. In exchange, the prince will hanker for human blood for three days, but if he can resist the urge to drink, the enchantment will wear off and Vlad will be restored to his fallible mortal form.