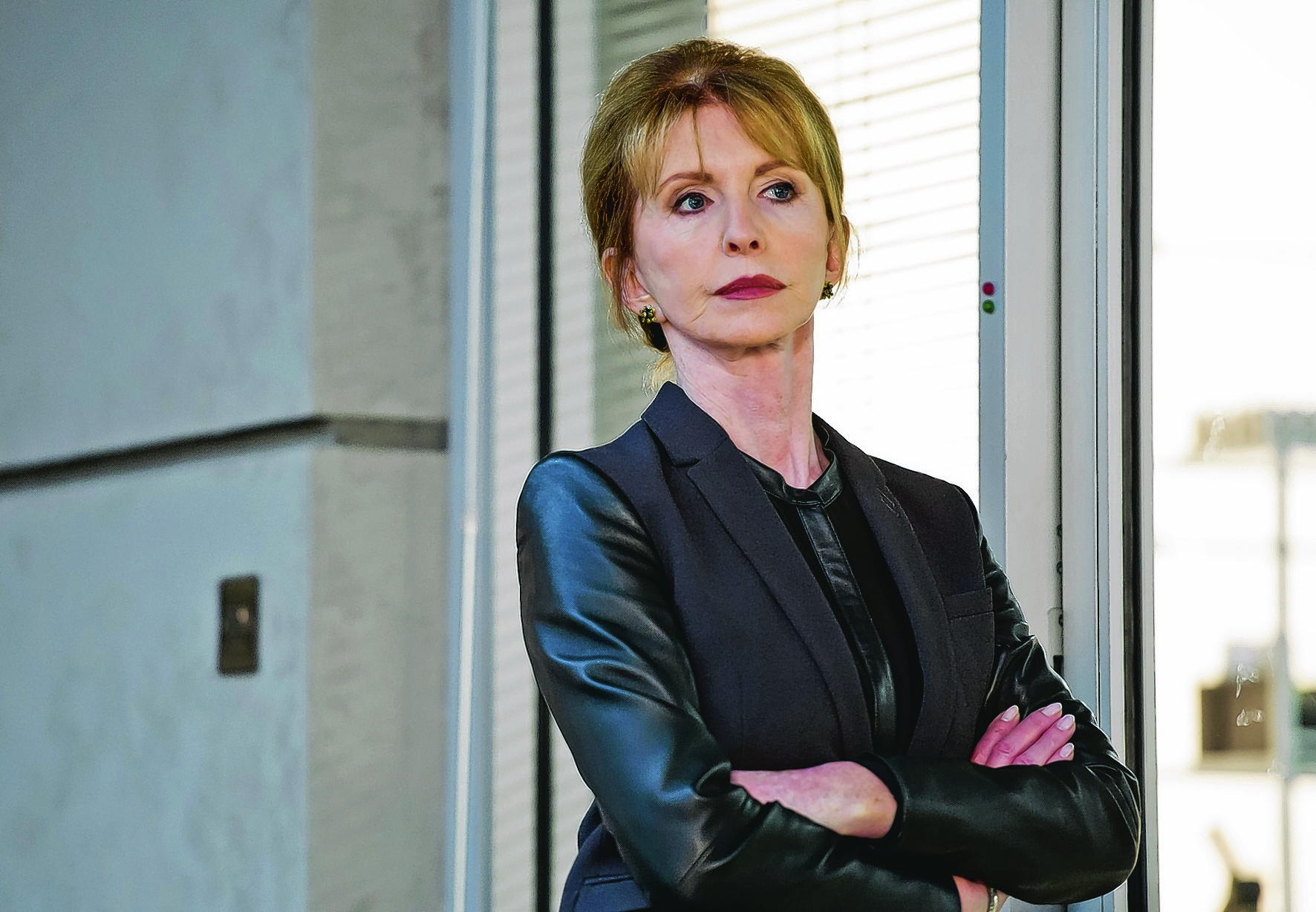 Jane Asher has spent more than 60 years in showbusiness. The actress, novelist and entrepreneur talks about new CBBC series Eve, her memories of classic movie Alfie, and thoughts on one of her favourite, little-known projects
HAVING STARRED IN FILMS, A SOAP AND A SITCOM, DID YOU DECIDE THE TIME WAS NOW RIGHT TO DO A KIDS' DRAMA LIKE EVE?
No, wouldn't it be wonderful if actors were able to think like that? 'Oh, I think I'll do a Hollywood film now'. I love doing things for children; once you have children or grandchildren of your own, it is, of course, another reason to do it, because it's lovely to do something that pleases them.
TELL US ABOUT YOUR CHARACTER, SCIENTIST MARY DOUGLAS
She's a very sensible, rational, scientifically minded woman. She's obviously technically brilliant; it's not every day you create a robot that's accepted as a real living girl. What is fascinating about the character – and I don't want to give too much away for viewers – is that although I deeply approve of Mary's view of the world, inasmuch as human beings have made such an incredible mess of the whole thing. But the way she finally decides to go about resolving it actually becomes very sinister. It was a huge inducement to play this part because she's not quite what she appears at the beginning.
EVE HAS A FAMILY APPEAL WHICH COULD MAKE IT WORK WELL IN THE DR WHO SLOT
Oh that would do very nicely, and go on for however long Doctor Who has gone on for. Of course the children will grow up; that's the strange thing. I guess Poppy (Lee Friar) can't really age being a robot, unless I can create a robot that changes with age.
AS A FORMER CHILD ACTRESS DID YOU OFFER ADVICE TO YOUR YOUNG CO-STARS?
If I was ever asked for advice, I'd say 'Don't do it. Even though you're doing this one, be very, very careful'. No, I wouldn't have the nerve to advise any actor, adult or child. Very sweetly a couple of them said they'd learned a lot from working with me. I remember as a child of course watching the older actors and learning so much, probably without them realising; children are brilliant at copying. When I was a child actor, I called all the adults 'Mr whatever' or 'Ms so and so', and maybe even 'sir'. Now, of course, that has completely changed, and probably much for the better, and it's all much more casual and easy going. But we all got on terribly well as they're all lovely children.
THE MOVIE ALFIE TURNS 50 NEXT YEAR. WHAT ARE YOUR MEMORIES OF WORKING ON THAT MICHAEL CAINE CLASSIC?
Amazing film, and Michael of course was in his element. He was just so charming. The cleverness of that film is the fact he was so charming and witty and amusing, and then you get that sort of punch in the stomach with the abortion and all that. His chasing of women, you suddenly got the other terrible side of it. And Denholm Elliott as the terribly seedy abortionist. Wonderfully done.
YOU'VE ACHIEVED SO MUCH. WHAT AMBITIONS DO YOU STILL HAVE?
I've never had sort of specific ambitions because my career has taken so many different turns that I could never have predicted, so I'd say to go on working; it's an obvious thing to say but actors never want to retire. That would be like dying, and hopefully to go on doing a nice variety of different things. If I've done masses and masses of theatre, I suddenly think; 'Oh my God, I can't wait to get back to doing a bit of TV', and vice versa. That would be all I'd hope for. To carry on as I've been doing. I suppose initially it would be lovely to do a second series of Eve; I really enjoyed it and it deserves it, but you can never tell what's going to work.
CAREERWISE, WHERE AND WHEN WERE YOU HAPPIEST AND WHY?
Life's pretty good now. I loved doing a film called Closing Numbers (in 1993) for Channel 4. It was about the Aids epidemic at a time when there was still a lot of ludicrous sensationalist stuff being written about it and a lot of hysteria in the tabloid press, and the script handled it in a very clever way in that it concerned a husband and wife. The husband turned out to be bisexual, and had contracted HIV. You saw the whole thing through the eyes of his wife, which was me, and it put across more of the reality of HIV and Aids through the eyes of this nice, accessible heterosexual woman, played by that 'nice, safe Jane Asher'… It was clever and it probably did a lot of good. I wouldn't want to think one was being preachy in your career, but sometimes you feel you've done something that has made a few people think slightly differently and less hysterically about all that 'gay plague' nonsense that was going on at that time.
Eve is on Mondays on CBBC