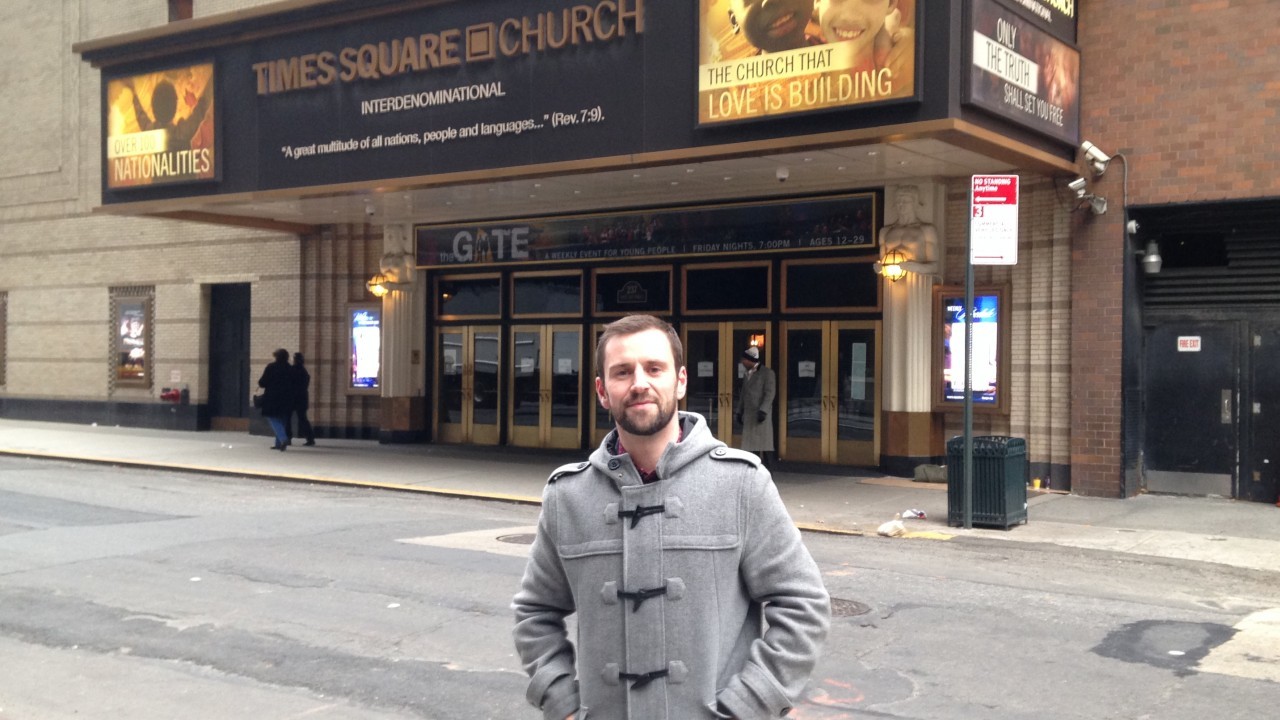 North-east Scotland charity worker Paul Beaton  has recently returned from an amazing three-month sabbatical to New York. He explains what a day in his life in the Big Apple was like
Name: Paul Beaton
Job title: Volunteer in the Missions Department (three months)
Organisation: Times Square Church, New York
My morning
I'd wake up at 6am with my mobile phone alarm buzzing in my ear. I need to start every day with some alone time with God so, as I shared a room with five other guys, I'd find a quiet spot in the building to sit, pray, read my Bible and get myself geared up for all that lay ahead in Manhattan.
I'd then grab a quick shower, get dressed and make my way to the subway station, picking up some fruit at a market stall on the way.
We lived in Queens and so caught the 'R' train at 46th street in Astoria for a 25-minute journey to Times Square. I was usually early,  so  once in Manhattan  I liked to grab myself a coffee, put some music on my headphones and just wander around, soaking up the sights and sounds of NYC. The city is a total assault on the senses but I love it. There's   a spark, drive and energy about the place that gets in your blood.
To read the full article, visit our sister recruitment site here