 A 15-YEAR-OLD boy crashed a stolen Jaguar after an early-morning police chase across Aberdeen.
Keiran Gibbon could barely see over the steering wheel of the green S-Type when he stole the keys from an address in Garthdee Drive and went for a joyride.
The short youngster took the automatic for a spin around Aberdeen with no lights on, attracting the attention of the public and the police.
Gibbon was chased along King Street, Union Street and Holburn Street about 4am by numerous police officers, who had been told to look out for the car.
It was only when one of his passengers – who is understood to have mistaken the vehicle for a taxi – tried to kick the Jaguar out of gear that the vehicle came to a halt and crashed into a parked car.
Gibbon then fled the scene on foot and was later found by police hiding beside the artificial ski slopes at Garthdee.
Yesterday, the teenager appeared at Aberdeen Sheriff Court to be sentenced for carrying out a string of motoring offences on April 20 last year.
As well as stealing the car, Gibbon, who is now 16, previously admitted driving dangerously, without a licence and insurance and failing to stop and give his details after he crashed.
Fiscal depute Anne Macdonald said attention had been drawn to the vehicle when it was spotted being driven around Aberdeen without lights.
She said witnesses could see it veering on to the wrong side of the road, narrowly missing oncoming traffic.
When police tried to signal to Gibbon to stop with their blue lights, he refused and started to "accelerate harshly".
Miss Macdonald said officers were then instructed to monitor the car on CCTV and other patrol cars in the area were put on alert.
She said: "At one stage it was seen on King Street heading south at excessive speeds and narrowly avoided colliding with a taxi after performing an overtaking manoeuvre.
"It was then seen on Union Street by police after the vehicle slowed as a passenger in the car tried to kick the car out of gear to try to get the car to stop," added Miss Macdonald.
"This ended with a collision on Holburn Road.
"Gibbon ran off in the direction of Garthdee and was found near the ski slopes." Solicitor Mike Monro, who was repres-enting the teenager, said it was only by "the grace of God" that no one had been seriously injured or killed during his client's episode of dangerous driving.
He said: "I doubt he can drive dodgems at the carnival, let alone a Jaguar.
"The accused knew the owner of this car. He's in his 50s. He saw the car keys and just took them. Because of his height, he could barely even be seen above the steering wheel.
"I have no idea how he managed to drive this around the streets of Aberdeen but he did and it was for the grace of God that no one was injured or that there was no fatality.
"It beggars belief that he was able to drive the car for the distance that it was driven."
Mr Monro said his client's mother "had done all she could" to try to stop him offending in this way and his family were now hoping he "had seen the light".
In June last year, Gibbon's brother, Drew, was locked up for eight months after he committed a string of motoring offences, including driving dangerously and driving without a licence or insurance.
The 19-year-old had been behind the wheel of a BMW X5 with six of his friends when he crashed into a wall in Riverside Drive.
The car, which was valued at about £23,000, was written off.
Yesterday, Sheriff Graeme Napier said he was willing to give Gibbon, of 4 Abbey Square, Aberdeen, one opportunity to avoid detention.
Instead, he placed him under a restriction-of-liberty order forbidding him from leaving the house between 8pm and 6am.
The teen, who describes himself as "The Stig" on social networking sites, will also have to carry out 120 hours of unpaid work in the community within six months.
He was placed under supervision for 18 months and banned from driving for two years.
No one from Gibbon's family wanted to speak to the Press and Journal about the case last night.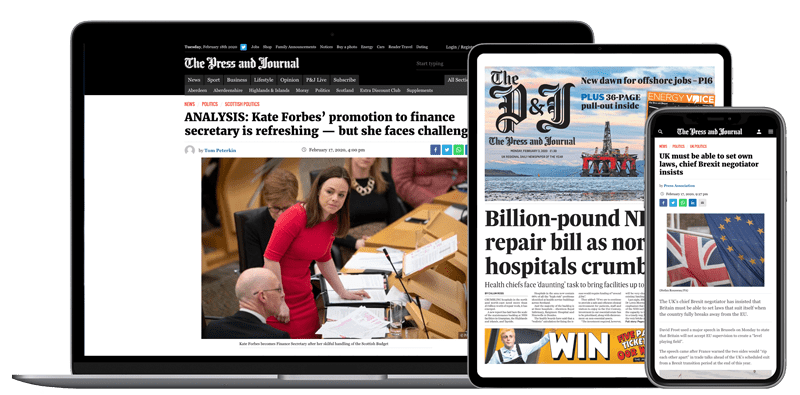 Help support quality local journalism … become a digital subscriber to The Press and Journal
For as little as £5.99 a month you can access all of our content, including Premium articles.
Subscribe