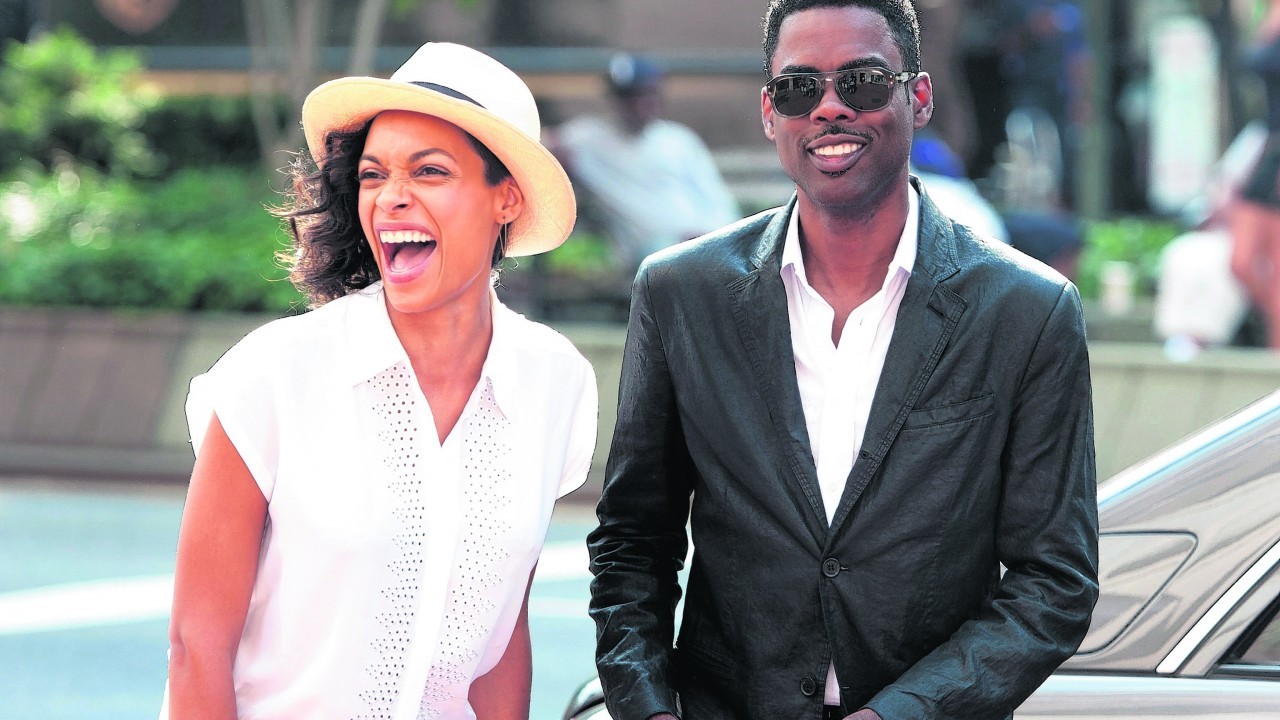 TOP FIVE (15)
4 stars
Every film carries a certain weight of expectation for the audience, based on the calibre of talent in front of and behind the camera, as well as word of mouth.
More often than not, dreams are silently crushed when reality unspools at 24 frames per second on that big screen.
So it's a genuine thrill when a feature exceeds its promise with understated confidence and flair.
Top Five sounds like the worst kind of vanity project: an insider's portrait of modern celebrity, directed and written by Chris Rock, in which the stand-up comedian turned film star plays a stand-up comedian turned film star, who wants to be taken seriously.
Art and life walk hand in hand here and they are the best of friends, because this occasionally filthy-minded comedy is smart, knowing and laugh-out-loud funny, concealing a heart of gold behind a blistering barrage of polished quips.
Admittedly, in his role as the ringmaster of this delightful circus, Rock allows too many showbusiness chums to flash their pearly whites – DMX, Whoopi Goldberg, Adam Sandler and Jerry Seinfeld cameo as themselves – but they don't distract from the tender love story at the heart of this little gem.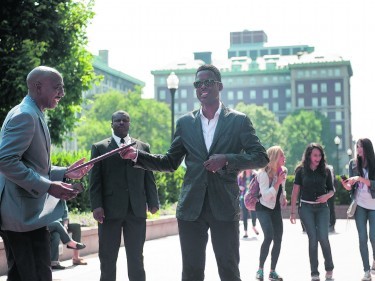 Rock plays Andre Allen, star of the hugely successful Hammy the Bear film franchise in which he plays a cop in an animal suit with the catchphrase "It's Hammy time!".
Audiences and the film studios are hungry for another instalment, but Andre is attempting to reinvent himself by headlining a serious drama entitled Uprize, set against the turbulent backdrop of the Haitian Revolution.
Promotional duties for Uprize coincide with Andre's forthcoming wedding to reality TV star Erica Long (Gabrielle Union) so, naturally, cameras are tracking their every move.
So, too, is reporter Chelsea Brown (Rosario Dawson), who has been granted a rare audience with Andre, even although her newspaper has been less than kind in the past about his work.
The spark between Andre and Chelsea is palpable and, as the day unfolds, they trade cheeky banter, confirm his wedding preparations with Erica's manager Benny (Romany Malco) and give the slip to Andre's bodyguard Silk (J.B. Smoove) so they can spend some quality time with his friends including ex-girlfriend Vanessa (Sherri Shepherd), who knew him before he was famous.
Galvanised by the smouldering onscreen chemistry between the two leads, Top Five is snappily scripted by Rock, who generously distributes the best lines and in-jokes among his ensemble cast.
Dialogue has a natural rhythm that feels like we
are eavesdropping on the characters mid-conversation, particularly in crowded scenes where Andre and his coterie argue about their top five favourite rappers.
A couple of smutty interludes, including an explosion of bodily fluids courtesy of Cedric the Entertainer, don't detract from the underlying, irresistible sweetness.
SPOOKS: THE GREATER GOOD (15)
3 stars
During a nine-year run on BBC1, Spooks thrilled viewers with the morally conflicted escapades of members of Section D of MI5, including one gruesome death sequence involving a deep-fat fryer that sparked a deluge of complaints.
The show concluded in 2011, with the death of a pivotal character, effectively bringing down the curtain on the high-stakes spy game.
After four years in dramatic limbo, familiar faces return in this glossy big-screen mission penned by Jonathan Brackley and Sam Vincent, who co-wrote the majority of episodes of the final two series.
There's a comforting air of familiarity about this Bourne Identity-style caper that serves as a reboot of the franchise and wedges the door ajar for further assignments, presuming lead actor Kit Harington can be wooed away from Game of Thrones.
Director Bharat Nalluri, who was closely associated with the TV version, maintains a brisk pace and orchestrates a couple of nail-biting action sequences.
Sir Harry Pearce (Peter Firth), head of counter-terrorism at MI5, oversees the handover of terrorist Qasim (Elyes Gabel) to the CIA.
The transfer, via the traffic-clogged roads of London, reaches a standoff when Qasim's gun-toting henchmen attack the police escort. Harry makes the bold decision to avoid bloodshed by releasing the prisoner.
Qasim narrowly escapes a subsequent pursuit by MI5 agent June Keaton (Tuppence Middleton) and her partner.
Soon after, Harry vanishes without trace, shouldering the blame for the debacle.
Dame Geraldine Maltby (Jennifer Ehle), deputy director-general of MI5, and Oliver Mace (Tim McInnerny), chairman of the joint intelligence committee, enlist Harry's protege Will Crombie (Kit Harington) to track down his mentor.
Will reluctantly agrees and unwittingly stumbles into a deadly conspiracy.
"I had to find someone I could trust: it's a short list," Harry informs Will when they meet eventually.
With the clock ticking before Qasim detonates a dirty bomb in the heart of London, Will attempts to navigate a web of intrigue, some of it spun by Harry, aided by fellow agent Erin Watts (Lara Pulver).
Spooks: The Greater Good references tragic events from the final episode of the TV series and reopens old wounds to cast doubt on the ulterior motives of some of the key players.
Fans will savour these gossamer-thin ties to the past, but Nalluri's picture works well as a stand-alone feature for the uninitiated.
Firth affects the same furrowed brow to suggest he is custodian
of too many secrets, while Harington expends energy in bruising
fight sequences.
The plot twists and turns, and threatens to tie itself in knots, but thankfully unravels with a satisfying dose of treachery.
As Harry reminds his idealistic protege: "You can do good or you can do well. Sooner or later, they make you choose."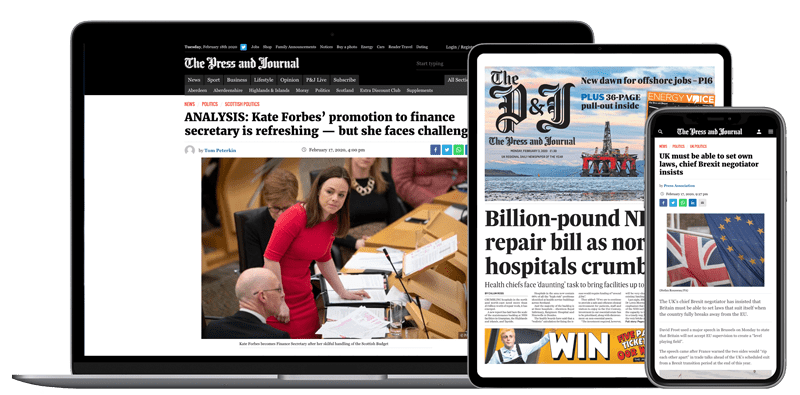 Help support quality local journalism … become a digital subscriber to The Press and Journal
For as little as £5.99 a month you can access all of our content, including Premium articles.
Subscribe