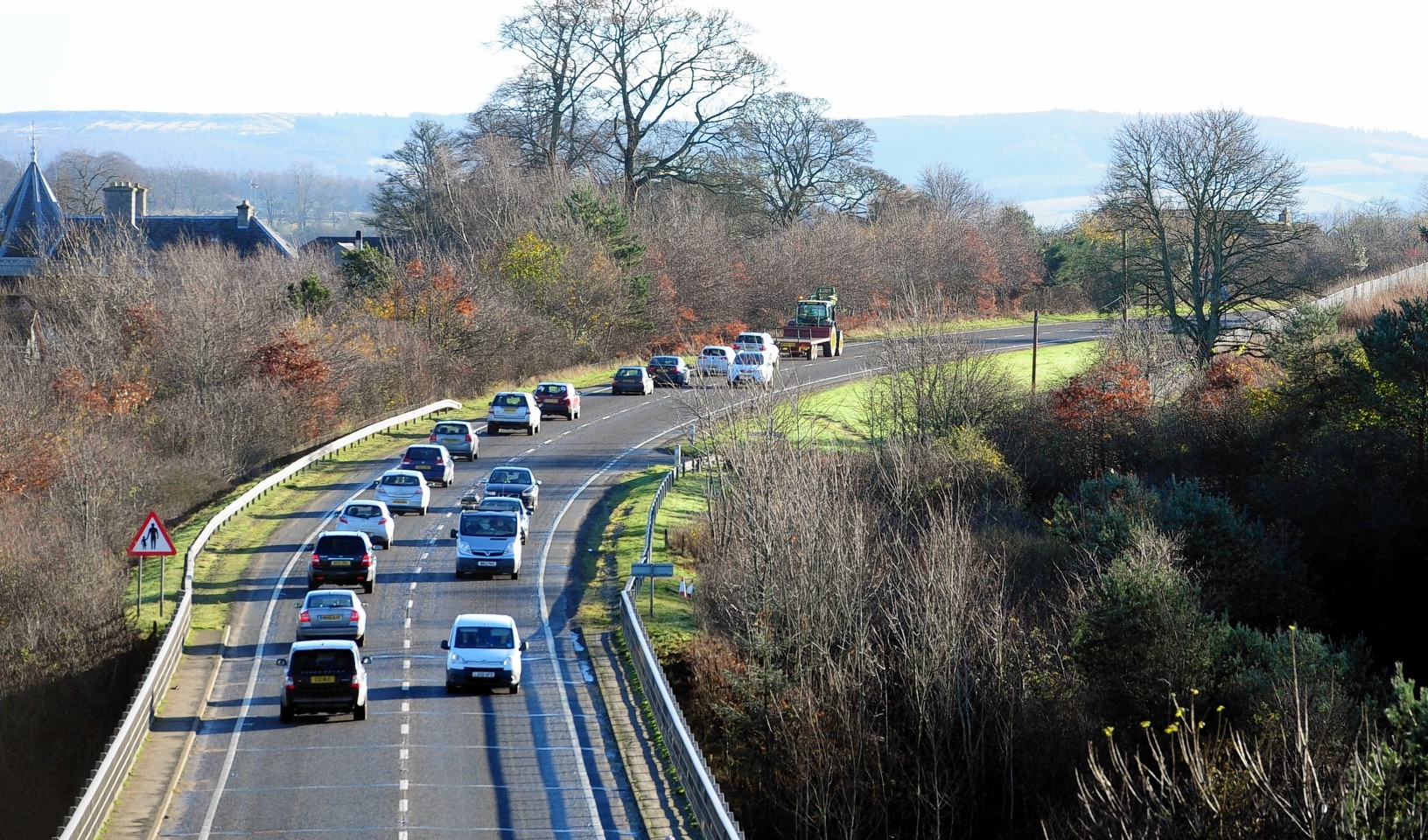 New figures have revealed a huge rise in the number of people flouting the speed limit on north-east roads in the past year.
The Police Scotland statistics show a surge in speeding offences on routes around Inverurie and across the wider Garioch area between April 2014 and March this year.
In East Garioch – which covers the area around Newmachar and Kintore – officers recorded a 153% rise in speeding offences from 28 cases to 71.
However, in the same area motor vehicle crime dropped by 11% and the number of drivers caught using mobile phones fell from nine to seven.
Speeding offences in the Inverurie area rose by 88.9% from nine to 17 cases, while mobile phone offences dropped by 16%.
In West Garioch – which covers the areas around Kemnay and Insch – speeding offences were reduced by 42.1% from 19 to 11 and in the Westhill area the number of offences fell by 42.9% from 28 to 16.
Inspector Jon Millar of the Garioch community policing team said the Operation Cedar road safety initiative had played a role in the higher detection rates.
He said: "We have continued to commit a fair bit of resources to try to ensure safety on the roads.
"We are looking for offences in relation to speeding and misuse of mobile phones which cause concerns.
"There has been a bit of work to try to improve road safety and I think you see that in some of the figures."
Across the area, there were falls in the overall number of assaults and motor vehicle crimes, however there was a rise in drug possession offences and vandalism remained an issue.
Inspector Jon Millar said: "Overall we are quite pleased with the performance at this point in time, we are seeing increases in detection when it comes to violent and serious crime.
"There has been a real drive from the local area to ensure that people still live in a safe place, and a lot of work around the night time economy."