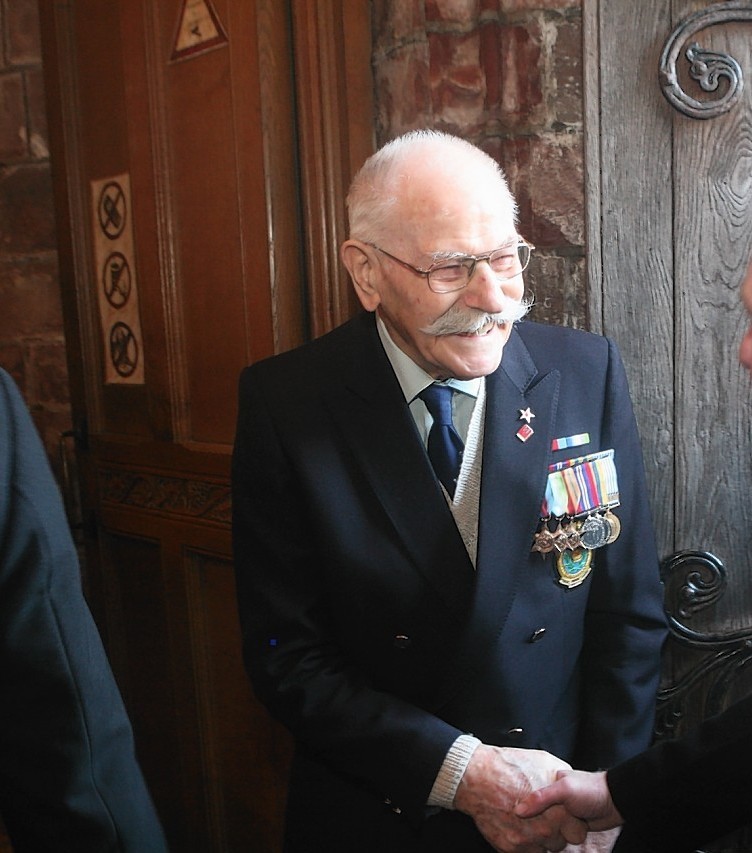 One of the last survivors of the HMS Royal Oak sinking has died.
Kenneth Toop, worked to preserve the memory of the 834 men who lost their lives when the battleship sunk off Orkney in the early days of World War II.
The 91-year-old, who lived in Basingstoke, Hampshire, was the honorary secretary of the HMS Royal Oak Association. He died on Wednesday.
He travelled to Orkney many times over the years, along with his wife Lillian, to attend the annual memorial service which takes place over the wreck site in Scapa Flow, describing the occasion as a "pilgrimage".
Mr Toop was a 16-year-old boy sailor when U-boat 47 commanded by Günther Prien crept into Scapa Flow and fired its torpedoes into the side of HMS Royal Oak, as she lay at anchor below the cliffs at Gaitnip on October 14, 1939.
Known to his crewmates as Lofty, he was one of only two survivors remaining from the 1,234-strong crew.
Last year was the first time in many years that none were able to make the journey to Orkney for the annual memorial.
Orkney area co-ordinator for the HMS Royal Oak Association Agnes Millar paid tribute to Mr Toop, describing him as a "true gentleman."
Bryan Taylor, president of the Royal British Legion in Kirkwall, which helps organise the annual commemoration of the HMS Royal disaster, said Mr Toop's memory would live on in the islands.
"With his passing another living link with the tragedy has gone, but it shall never be forgotten in Orkney," he said.
"Mr Toop was instrumental in getting the Royal Oak memorial garden established here, he really was the instigator of it.
"We think there is now one survivor left but there are relatives of those who served on the Royal Oak still here – and those who come every year from elsewhere for the memorial service."