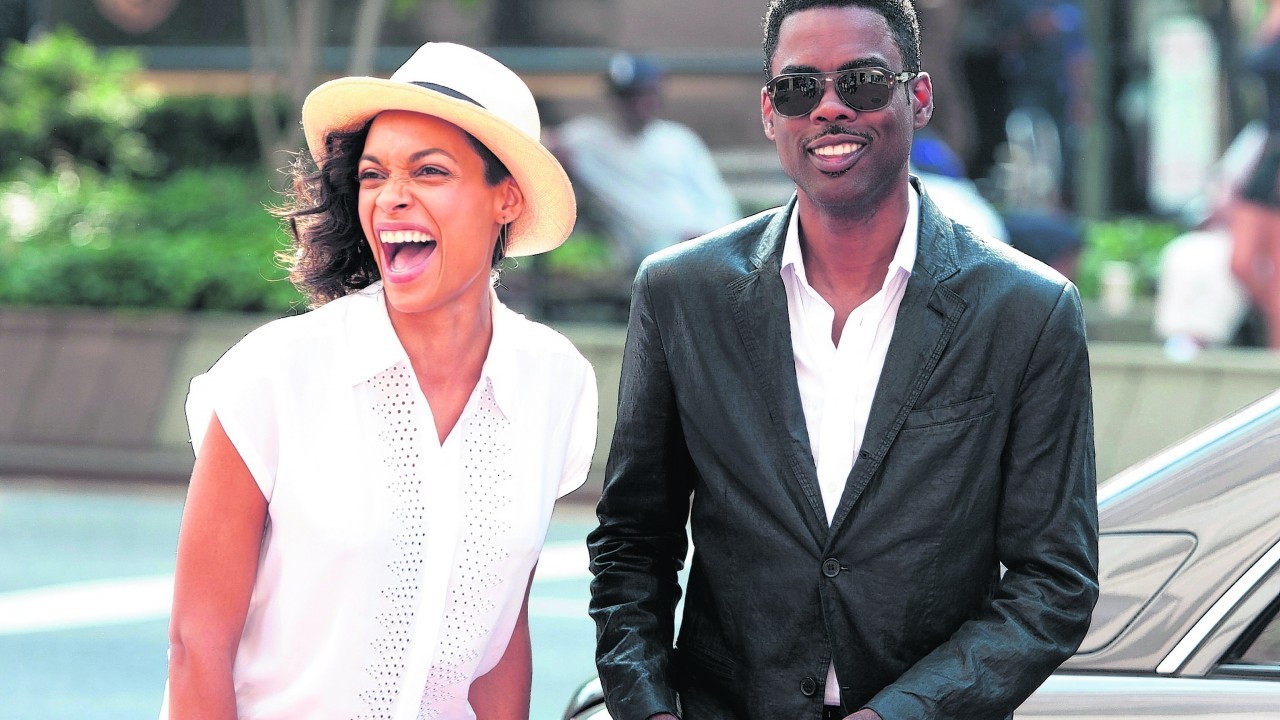 TOP FIVE (15)
4 stars
Andre Allen (Chris Rock), star of the hugely successful Hammy the Bear film franchise, is attempting to reinvent himself by headlining a serious drama entitled Uprize, set against the turbulent backdrop of the Haitian revolution.
Promotional duties for Uprize coincide with Andre's forthcoming wedding to reality TV star Erica Long (Gabrielle Union), so cameras are tracking their every move. So, too, is reporter Chelsea Brown (Rosario Dawson), who has been granted a rare audience with Andre, even although her newspaper has been less than kind in the past about his work.
The spark between Andre and Chelsea is palpable and, as the day unfolds, they trade cheeky banter, confirm his wedding preparations with Erica's manager Benny (Romany Malco) and give the slip to Andre's bodyguard Silk (J.B. Smoove).
Directed and written by leading man Rock, Top Five is a snappily scripted comedy which generously distributes the best lines and in-jokes among the ensemble cast. Art and life walk hand in hand here, and they are the best of friends. Dialogue has a
natural rhythm that makes it feel like we are eavesdropping on the characters mid-conversation, particularly in crowded scenes where Andre and his coterie argue about their top-five favourite rappers.
Admittedly, in his role as the ringmaster of this delightful circus, Rock allows too many showbusiness chums to flash their pearly whites – DMX, Whoopi Goldberg, Adam Sandler and Jerry Seinfeld cameo as themselves – but they don't distract from the tender love story at the heart of this little gem.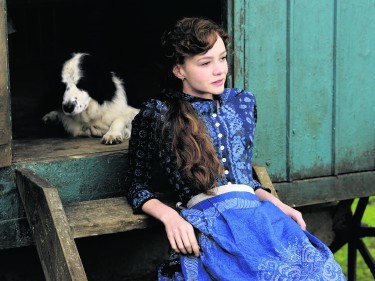 FAR FROM THE MADDING CROWD (12)
3 stars
The year is 1870 and Bathsheba Everdene (Carey Mulligan) lives with her aunt on the adjacent property to handsome sheep farmer Gabriel Oak (Matthias Schoenaerts).
She rebuffs his heartfelt advances, telling a crestfallen Gabriel: "I don't want a husband. I don't want to be some man's property."
Soon after, Bathsheba inherits her uncle's vast estate and defies expectation to turn around the ailing farm, aided by her companion Liddy (Jessica Barden). Gabriel, who has fallen on hard times, is hired by Bathsheba as the estate's shepherd and continues to pine for her from afar.
Meanwhile, emotionally repressed and wealthy farmer William Boldwood (Michael Sheen) makes his feelings for Bathsheba known, but her head is turned by dashing and reckless Sergeant Troy (Tom Sturridge).
Anchored by Mulligan's nuanced performance, Far From The Madding Crowd is a visually arresting but ultimately anaemic portrait of rural desires filmed on location in pastoral Dorset, Oxfordshire and Buckinghamshire.
Thomas Vinterberg's picture packs a mighty visual punch thanks to cinematographer Charlotte Bruus Christensen. Rolling landscapes look invitingly wild and untamed, bathed largely in natural light, and the nascent beauty of leading lady Mulligan shines through the artfully composed muck and grime.
Schoenaerts wrestles in vain with a West Country accent while Sheen and Sturridge have limited screen time to match fond memories of Peter Finch and Terence Stamp in the respective roles in John Schlesinger's 1967 version.
The new adaptation runs 50 minutes shorter and is slightly undernourished as a consequence. For once, less is less