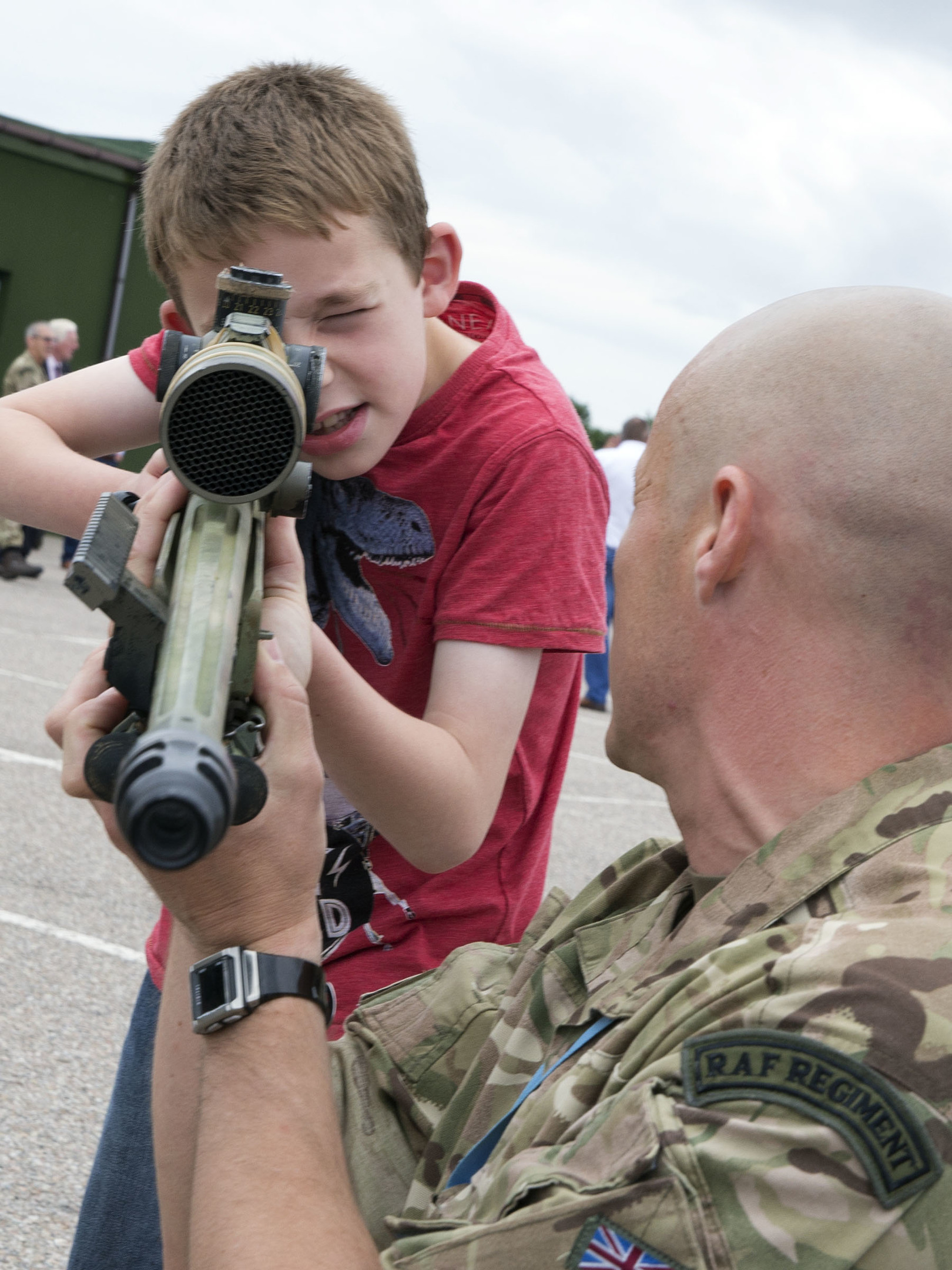 Past and present heroes from one of RAF Lossiemouth's most storied squadrons recently reunited to celebrate its history.
Luminaries who helped launch the base's 2622 (Highland) Squadron in 1979 as a Royal Auxiliary Air Force regiment met and mingled with the reservists of today.
The gathering was the first group reunion in the 36-year history of the division, and one of the primary talking points among those assembled was how its role has changed in that time.
The squadron is the only one in the RAF to have its own pipes and drums, and players gave a performance during the event, which was attended by the friends and families of the current and former reservists.
The gathering was organised by squadron leader Andy Liggat, who voiced hopes that the large-scale reunion could become an annual fixture.
He said: "It was great to see so many of our ex-squadron members again and it is my intention that we make the reunion an annual event.
"All reserve squadrons have a strong family-like bond and it is these links that develop the squadron's ethos and history.
"There's very much a feeling that once you're a member of the squadron, you are always a member of squadron."
Former group warrant officer, Hamish Simpson, added: "So many years after is formation, it is tremendous that the squadron has had its first official reunion.
"It would be great to see this happen every year."
Guests of honour at the gathering were former commanding officer wing commander David Caddick and the honorary air
commodore, Major General Seymour Monro, CBE.
The 2622 (Highland) Squadron was the most northerly Royal Auxiliary Air Force unit in the UK when it was formed, and its main purpose was to assist with ground defence of the Moray airfield.
Personnel were originally recruited exclusively from the local area but reservists now come from as far as Edinburgh and Glasgow.