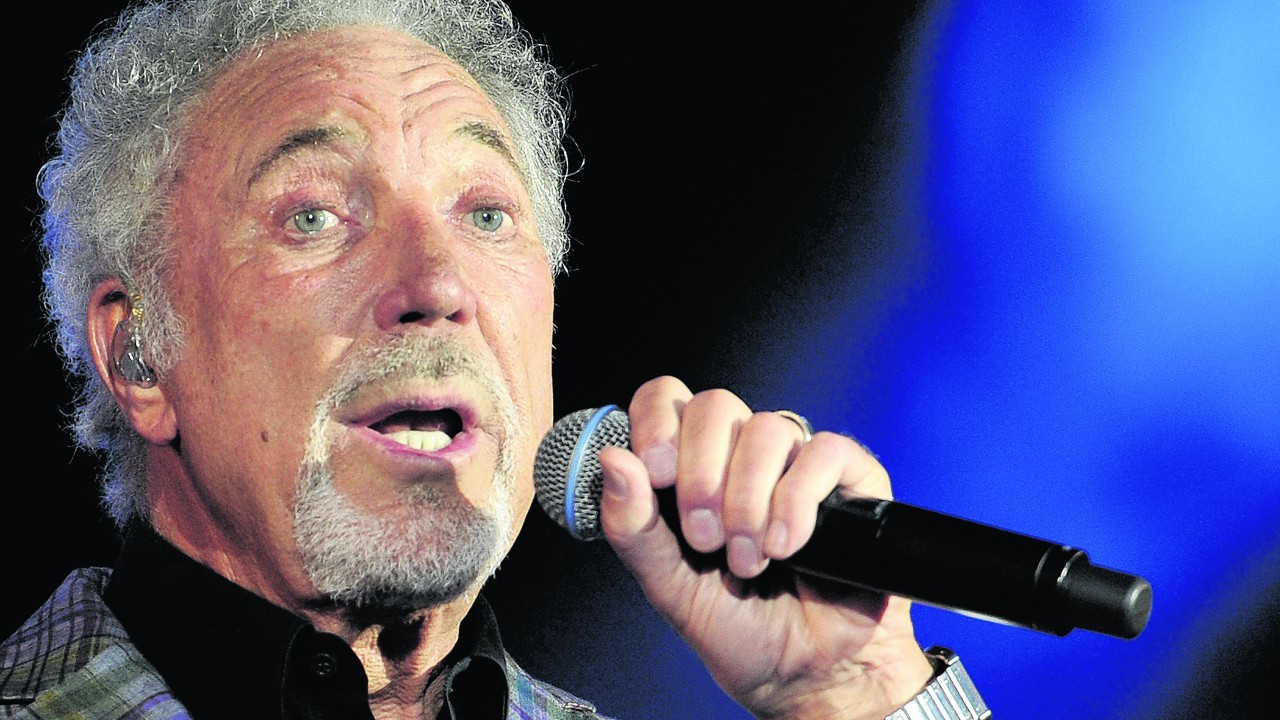 Whether it's having knickers thrown at him, the chest hair, the swinging hips or that unmistakable voice, chances are Tom Jones – who played his first Highland gig at Belladrum 2014 – will mean something to you.
The 75-year-old – born Thomas Woodward and who started out in the working men's clubs of his native South Wales in the late Fifties – is an international star. But that wasn't always the case, as his forthcoming autobiography proves.
It starts in 1983, and Jones is at rock bottom. Or, to be more precise, a chintzy dinner venue in Framingham, Massachusetts.
He was still having knickers thrown at him – though it was more an ironic nod to old times than the sexually-charged roots of the tradition – still performing, dining high, knocking back cognac and smoking cigars, and he didn't think there was anything wrong with that.
His son Mark, watching up in the lighting rig, however, could see there was a problem, and that his old man had become complacent.
"I just thought it'd happen for me again, but I wasn't pursuing it," recalls Jones. "It was the least creative time of my career. I was losing my grip and I wasn't aware of it."
As Over The Top And Back details, Mark became his father's manager after the death of his long-time associate Gordon Mills in 1986, and Jones' resurrection began in earnest. Gone were the deadbeat country albums Mills had resigned his star to, and in came a fresh collaboration with Art Of Noise, a cover of Prince's Kiss.
"I thought if I couldn't have a hit with that, I couldn't get a hit and I was done," says Jones. "Hearing that song for the first time was as exciting as the first time I heard Rock Around The Clock or Heartbreak Hotel."
For Jones, as far as music goes, those rock'n'roll hits were Year Zero. He would sing for his family as a young boy, and he'd even get up in the pubs and clubs around Treforest, the small town outside Pontypridd where he grew up, but something changed when he heard Rock Around The Clock, as was the case for so many 15-year-olds at the time.
He's never shaken the impact those sounds had on him, despite the highly produced songs that would follow in his career; the likes of It's Not Unusual, Green Green Grass Of Home, With These Hands and Delilah.
More recently, however, he's been allowed to get back to those roots with the help of producer Ethan Johns, son of Glyn Johns, who famously produced The Beatles' Let It Be album.
Johns jun and Jones first worked together on 2010's Praise & Blame, Jones' 39th studio album.
"When I got to Ethan, he said he could hear something in me that I'd never managed to record. He thought no producer had ever really gotten to me, or allowed me to really sing the way I feel, which I thought was true.
"He wanted to go into a studio with a rhythm section and some songs I like, and just play through. That's what we did with Praise & Blame."
A sequel followed, Spirit In The Room, and now Long Lost Suitcase – set to be released a day after the autobiography – completes the trilogy of rootsy gospel and blues-influenced recordings.
"When we were recording it, Ethan said, 'This sounds like a bloody autobiography', to which I replied 'Funny you should say that . . . '," says Jones. "The whole thing must've got me in a very nostalgic mood."
One song on the new album – He Was A Friend Of Mine – has particularly special significance. It's about Jones' lifelong best friend, the late Dai Perry.
"He's in the book a lot. And Mark heard that song and knew who I was thinking of. All the songs on there make me think of things from my past."
The chapters written of Jones' childhood are especially good, from Jones' descriptions of his parents and the two years he spent confined to bed, ill with TB, to meeting Melinda, whom he would go on to get pregnant and marry by the time he was 17.
They're still married 58 years on, and she remains by Jones' side, even if she only went to see him perform on a handful of occasions.
Jones recently said that Melinda has "lost her spark" and recalled an occasion when she beat him up after his alleged affair with a Miss World made national press.
The singer also revealed that his wife of almost 60 years has battled depression since she was young and his marriage is "rock solid".
Jones, known as a womaniser in his youth, keeps salacious details out of the book. On the topic, he recounts the same story about Kirk Douglas that he told his publishers at their initial meeting.
"I remember seeing Kirk Douglas on The Johnny Carson Show, saying he'd written his autobiography The Ragman's Son because he was proud of being the son of an immigrant rag-and-bone man, and he wanted everyone to know. To which Johnny said, 'That's all well and good, but did you bang Lana Turner?'
"There's been plenty of rubbish written about me in the past, and they didn't want that in the book, they wanted stories about all the great people I've met and they wanted to hear all my stories. There's a lot to tell without making it cheap," Jones explains. "I'm not hiding anything, I've got no skeletons in my closet, and all that stuff is out there already."
He does set some scores straight with fellow Sixties singers P.J. Proby and Engelbert Humperdinck, the former a minor a thorn in his side, the latter a friend and business partner he fell out with.
He also spares no kind words for the producers of The Voice, who unceremoniously axed him without warning after four series (apparently, the first Jones knew of it was when he read a newspaper article about his replacement).
The late notice they gave him also means, aside from the one-man show he's taking on the road, he won't be touring the new album this year.
"If they'd have told me a while back, when they presumably secured Boy George to take my place, I'd have been fine," he says. "I mean, they must've have had him in place, they didn't sort him the day after they sacked me, that's not how it works. This had been going on for months. It was very badly handled and I thought the BBC had more class than that. Actually it's not everyone there, just the schmucks running The Voice."
Other than those 'schmucks', Jones knows he's lived too good a life to be bitter, and at 75, he knows it's pointless wasting time on hard feelings.
If you had a story as good as the one involving him naked, and Elvis half-naked, holding a gun while having his leather trousers pulled up by a bodyguard, you'd probably feel the same way too…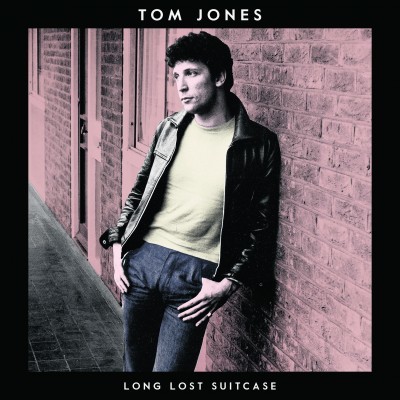 Over The Top And Back: The Autobiography by Tom Jones is published by Michael Joseph, priced £20. Long Lost Suitcase was released yesterday.