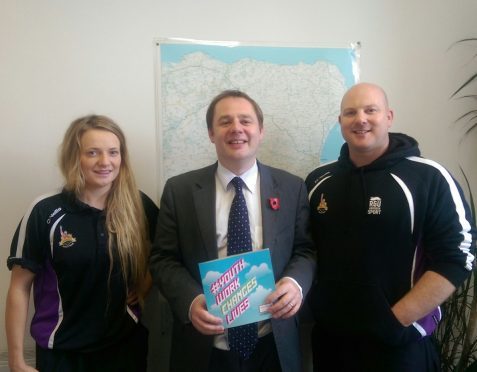 Adam Guest
Young people from Aberdeen have issued a call to action to north-east politicians.
As part of a Holyrood manifesto, the country's national youth work agency, YouthLink Scotland, has called for further investment in the youth sector to help their drive to close the educational attainment gap.
Hundreds of young people from youth work projects and organisations across the country have met their MSPs and MPs and told their own stories about the benefit of their experiences.
Youth work project, The Denis Law Legacy Trust Streetsport programme had individual meetings with MSPs across the city.
Youth volunteer Hannah Clews met with MSP for Aberdeen Donside, Mark McDonald, Maureen Watt, MSP for Aberdeen South and North Kincardine, Labour MSPs for the North East, Richard Baker and Lewis Macdonald.
Mark Williams, development officer for Streetsport, said: "Hannah is a great example of how youth work changes lives.
"She is fast developing into an integral part of Streetsport, leading teams of volunteers at our nightly sessions and providing the bridge between participants and volunteers and the Streetsport development officer.
"Hannah works tirelessly 30 hours a week to help improve the lives of others."
Meanwhile, young people from the Torry Squad which is organised by Aberdeen City Council told their stories to SNP MP for Aberdeen North, Kirsty Blackman, and also met Nationalist MP, Callum McCaig for Aberdeen South.
Chief executive of YouthLink Scotland, Jim Sweeney, said:"Our biggest asset is the young people we work with and I am delighted that so many of them have had the opportunity to deliver their own personal youth work story to their local politicians.
"We need to do everything in our power to make sure youth work is valued and properly funded in every local area as youth work really does change lives."
YouthLink Scotland said closing the educational attainment gap is "a key political priority" and the youth work sector works with about 380,000 young people each week, and has a valuable contribution to make, supporting young people to learn and achieve.
The National Call to Action scheme, containing 14 'asks' of Scottish Politicians, also calls for a nationwide employer supported volunteering scheme, to help boost volunteer numbers.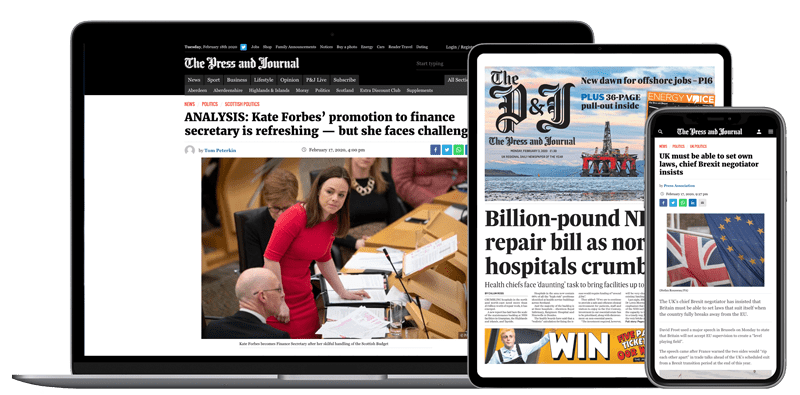 Help support quality local journalism … become a digital subscriber to The Press and Journal
For as little as £5.99 a month you can access all of our content, including Premium articles.
Subscribe