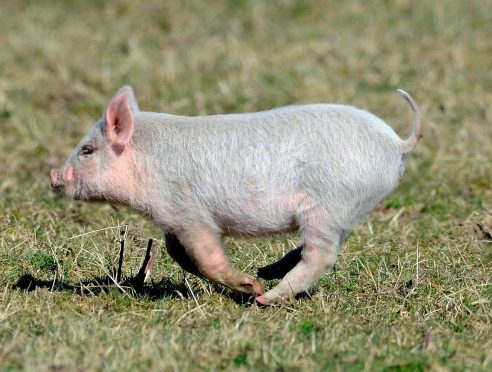 A runaway pet pig that thinks she's a sheep is back home after hiding out with the flock next door for two weeks.
Little Babe fled from her home in Twynholm, Dumfriesshire, just moments after her owners' trailer parked up at the smallholding they've just moved to.
And she settled straight into the neighbouring sheep field from where she refused to budge.
But owner Cat Galloway, 34, said the black sheep of the family has been reunited with her two piglet sisters at Glengap Farm after being captured – finally.
Mother-of-four Cat said they had to wait until the middle of the night to catch the Kunekune piglet because they couldn't get her during the day.
She said: "It took two hours and two quad bikes to finally catch her at night.
"We rounded her up with the bikes but she was determined not to give herself up.
"She's settling in at home now."
The swine had been living a life of lamb with the sheep in a neighbouring field since March 6, despite countless capture attempts by her owners.
Babe, named after the movie-star piglet that thought it was a sheep dog, refused cake and bananas and her little trotters outran Cat and family when chased.
Cat and husband Bill, a 38-year-old mechanic, have four children – Josh, aged 12, Gemma, 10, six-year old Sarah and William, aged 2.
The family moved to out to Glengap from the nearby village of Twynholm a year ago.
Babe was finally captured at the weekend with the help of neighbouring farmer Willie McMorran, 79, whose field the fugitive porker was hiding in with sheep, and a local gamekeeper.
Cat joked: "Willie and the gamekeeper said that they have never met an animal with such stamina"
"I do really need to thank them both, because when they caught her they had to carry her back to our house on the bike in the middle of the night.
"One of them drove the bike while the other held Babe to stop her getting away again.
"The farmers really do care about animals and they didn't want her coming to any harm and they were so understanding that animals do escape sometimes.
"The fact they gave up their spare time at night after working all day, especially with it being lambing season, we are so very grateful to them."
"The local villagers have also been great. They have been giving us veggies and fruit for the pigs, they love it."
"It's great now I know she's safe. She's eating well and has completely settled and she seems glad to be back with her sisters so hopefully it won't happen again."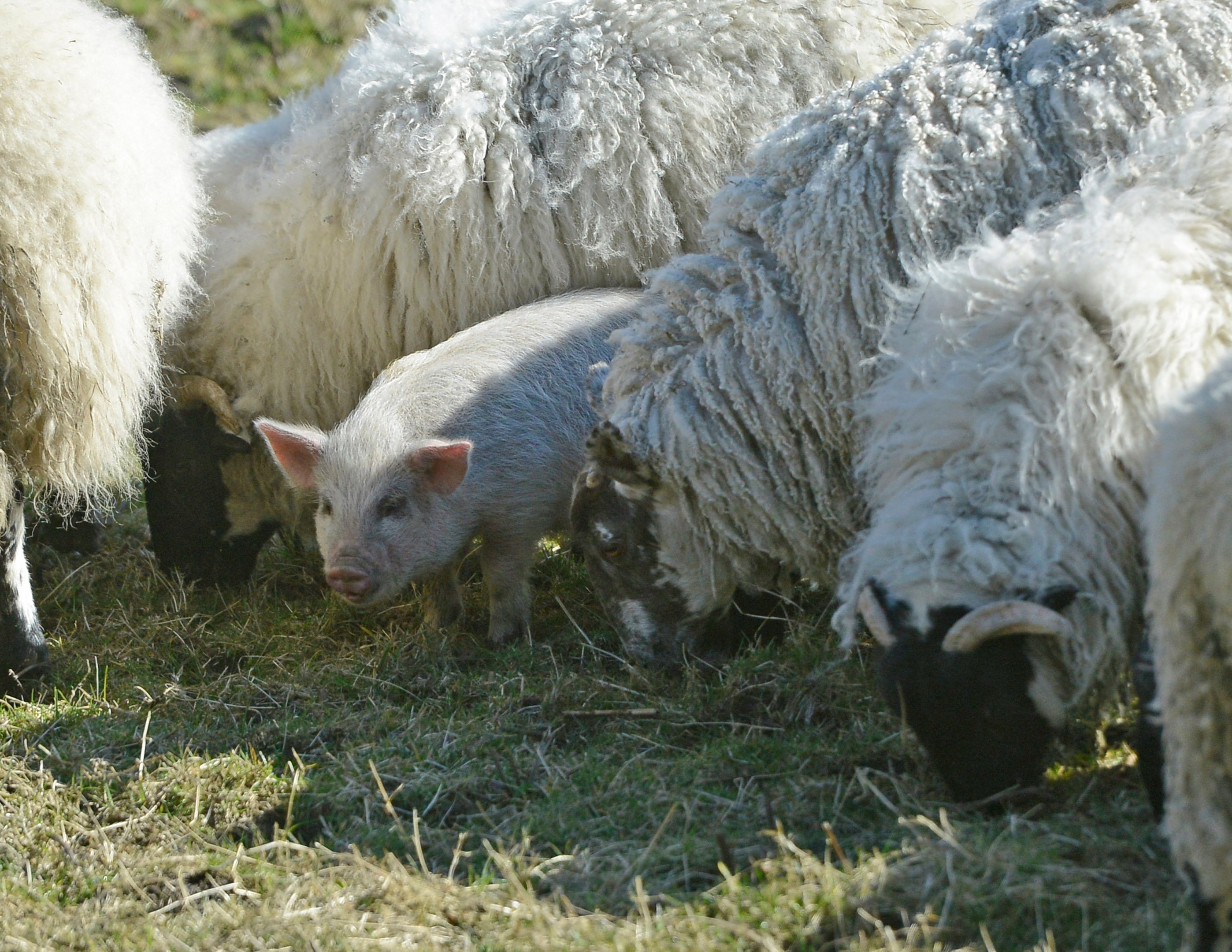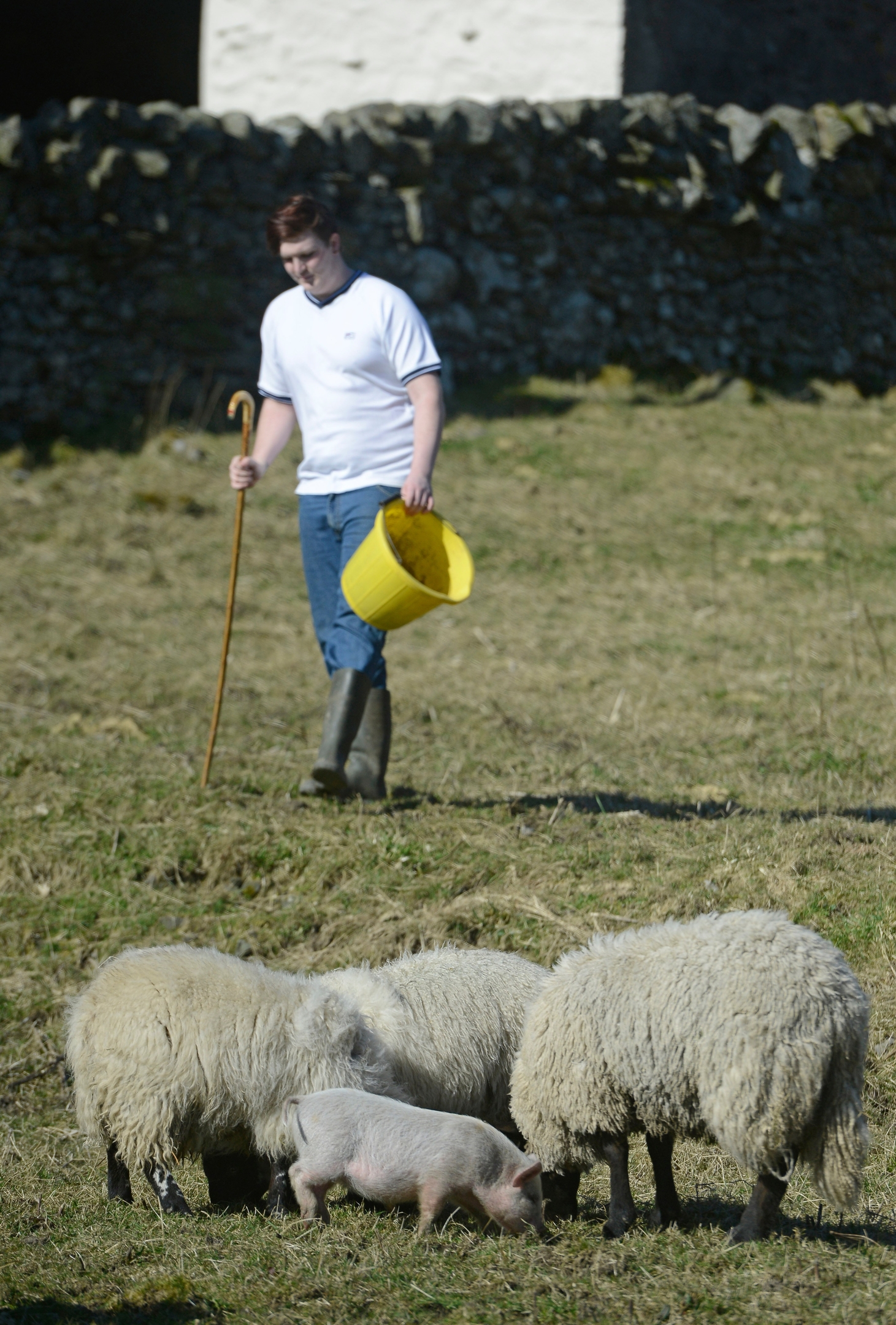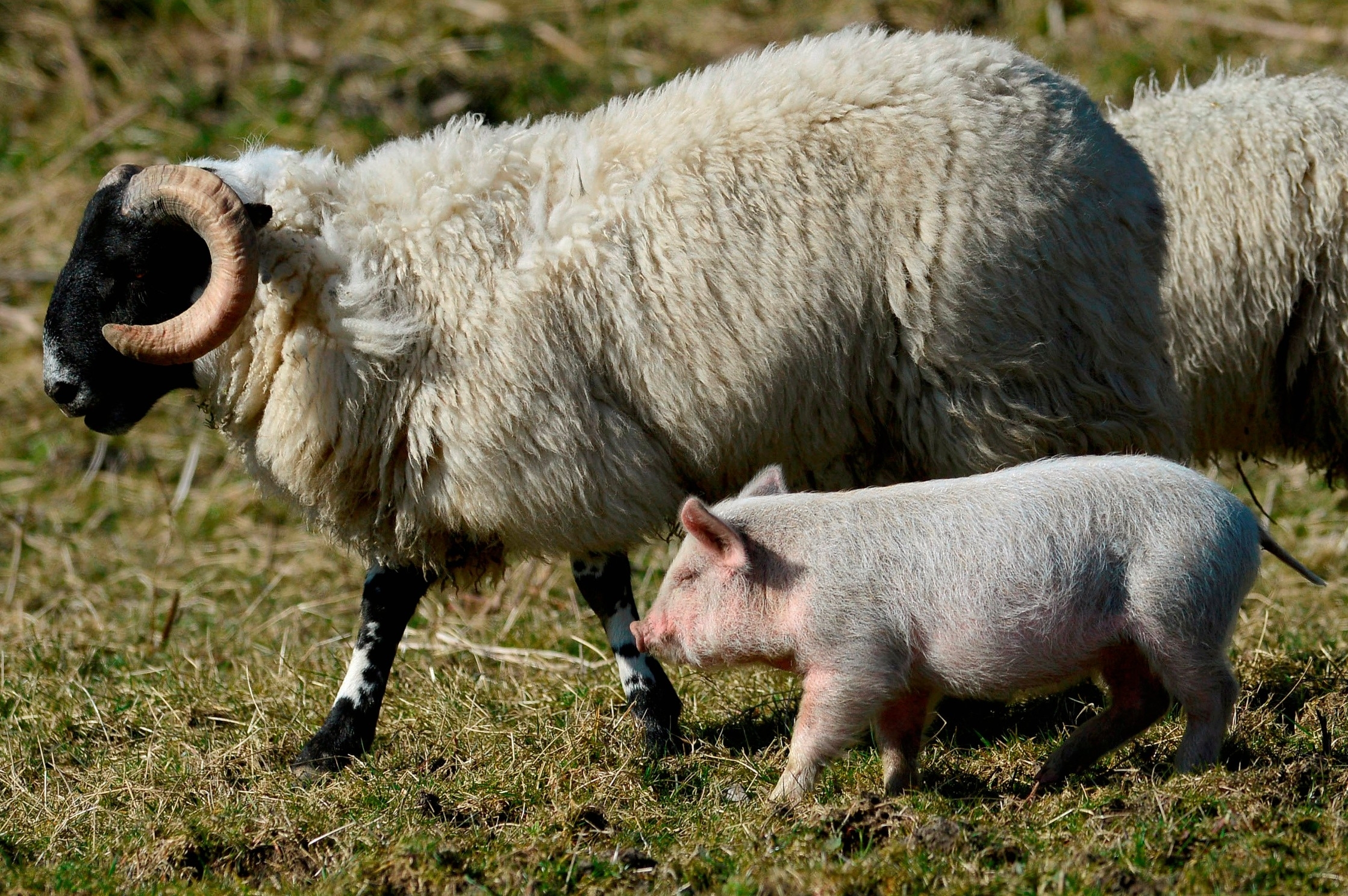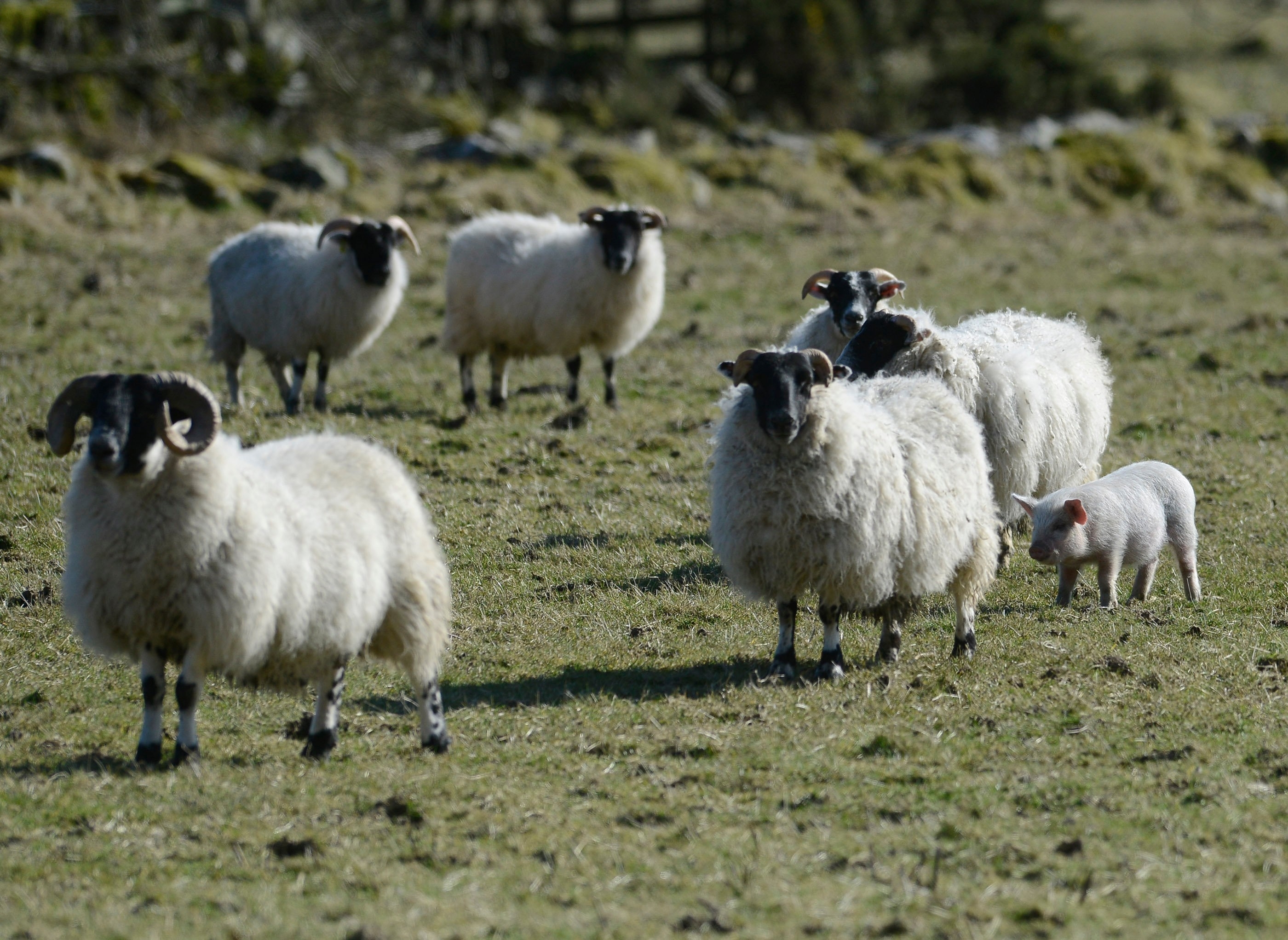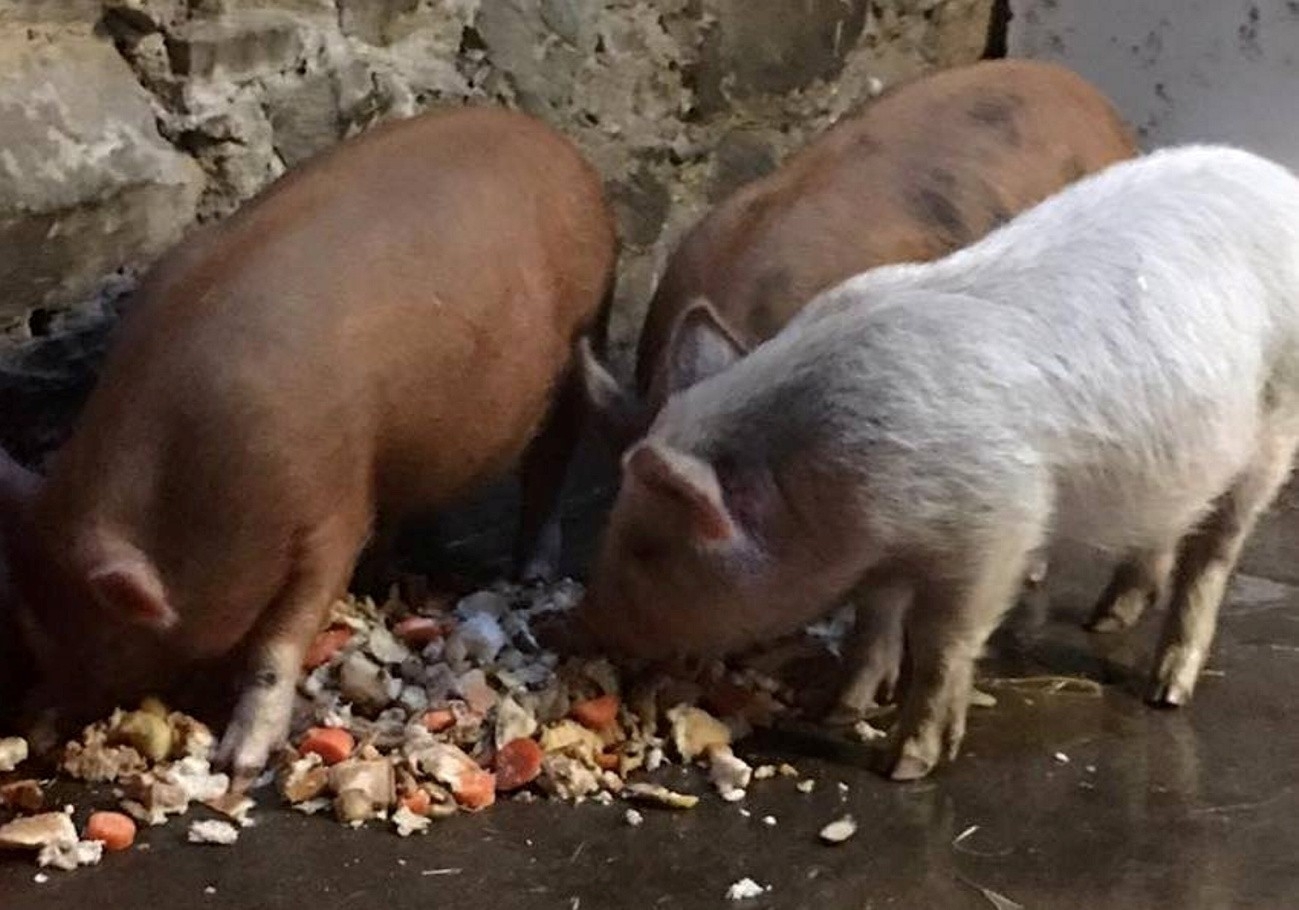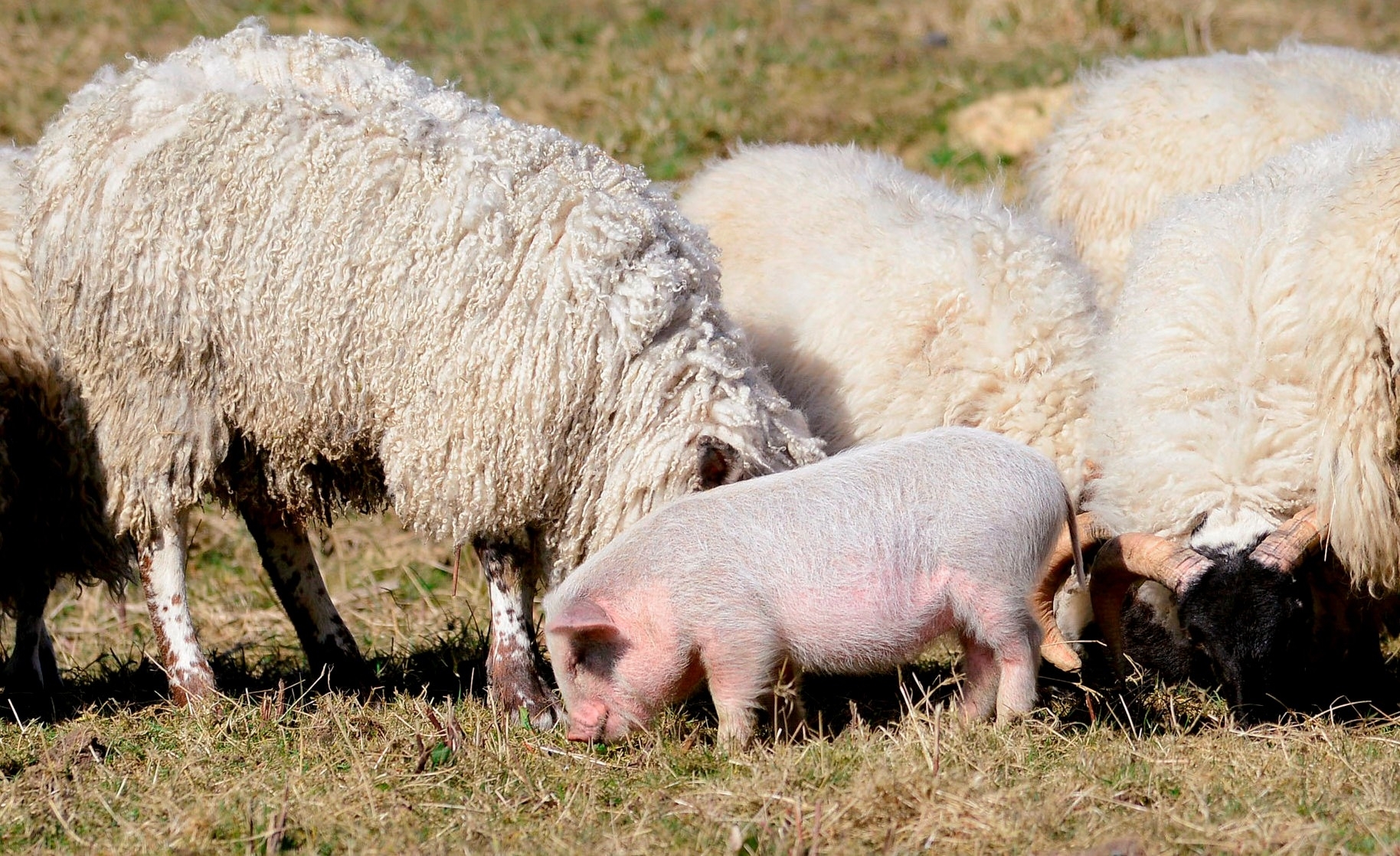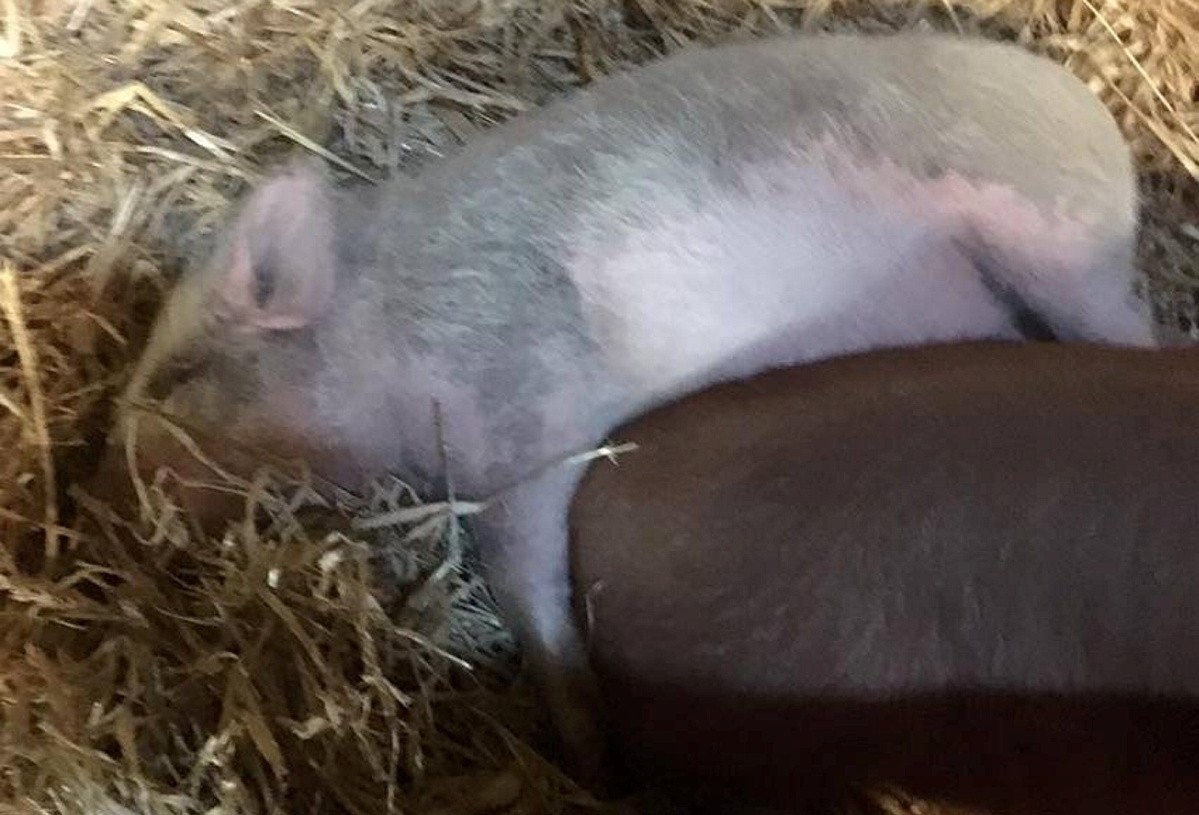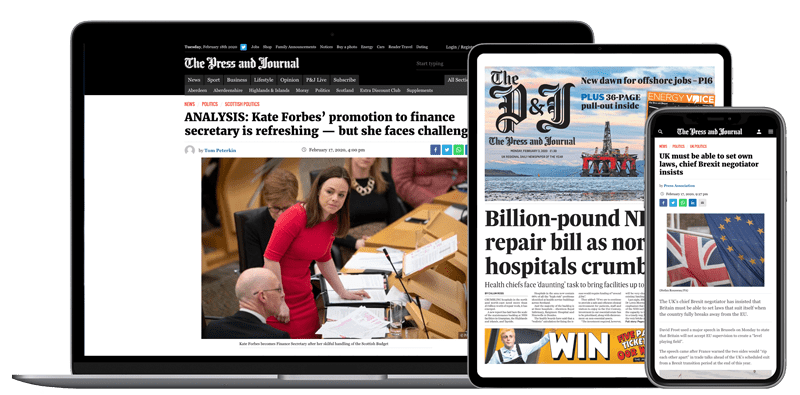 Help support quality local journalism … become a digital subscriber to The Press and Journal
For as little as £5.99 a month you can access all of our content, including Premium articles.
Subscribe