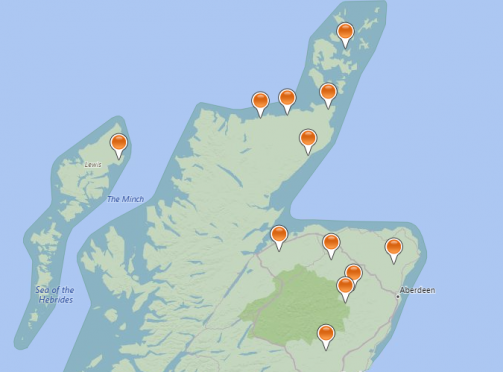 Hundreds of properties have been left without electricity across the north of Scotland this afternoon as Storm Caroline sweeps across the country.
Gusts of up to 90mph have caused power network issues, with power lines being damaged or knocked down.
In Aberdeen, a fallen tree has resulted in 168 homes being left without power in the west of the city for around an hour before it was restored by engineers.
Similar outages have been reported in Aberdeenshire and Moray, with power loss in Dufftown, Alford, Aboyne and Nairn.
Power cuts have also been detected across the Highlands, particularly in Caithness.
Engineers are currently attempting to restore power to properties in the Borgue, John O'Groats, Thurso and Loch Loyal areas.
Anyone experiencing issues with power cuts is urged to call the SSE on 105.