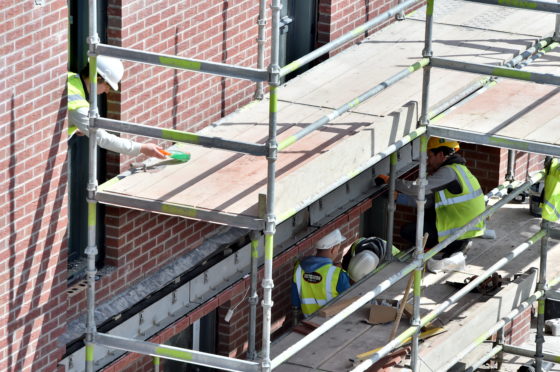 A firm redeveloping the site of an historic Aberdeen church has defended continued construction work during lockdown.
Dandara said the "limited works" at The Point development at the Triple Kirks were related to safety.
Workers were yesterday seen laying paving at the very edge of the worksite, which will connect to the public pavement on the other side of the hoarding.
Others were spotted in close proximity to each other working on the Denburn Road side of the building.
Construction on housing was one of the sectors affected by Scottish Government guidance, issued April 6.
Although the decree was advisory, at that time Economy Secretary Fiona Hyslop said: "All construction sites should close unless they are essential to the health and welfare of the country during this crisis.
"This guidance offers clear and comprehensive advice on how the industry should respond in these unprecedented and difficult times."
The official guidance said operations "should be shut down safely and securely, ensuring that partially-built structures are safe and sites have suitable security for the duration.
"No non-essential work should continue at this time."
Local residents contacted the Press and Journal to complain about the continued work by Dandara, accusing them of "flouting lockdown rules".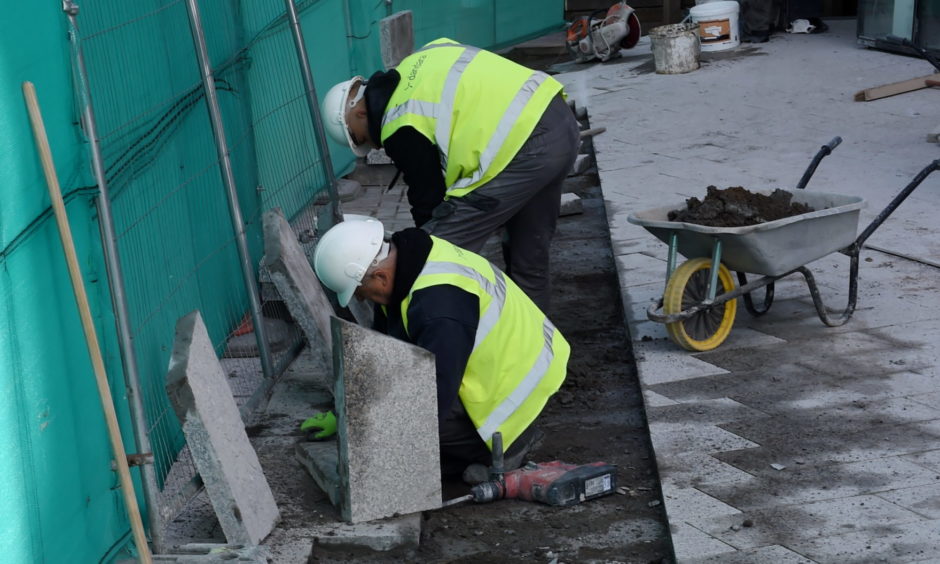 After passing the development while out for essential shopping on Saturday, an Aberdeenshire school worker claimed: "All the workmen were far from keeping to social distancing rules and this is not essential construction such as building a hospital.
"It's out of order, ridiculous and makes a mockery of the entire lockdown situation."
The mum-of-two added: "It made me angry as my husband works in construction and is currently sitting at home with no income.
"And I have a friend running a construction company who is also at home watching his business' demise with a massive financial burden."
The £20million Triple Kirks project was initially approved by the city council as a 340-bed student accommodation development.
But due to a change in planning rules about affordable housing requirements for buildings in the city centre, Dandara was later allowed to sells the flats on buy-to-rent market too.
When quizzed on the continued works at the historic site, a spokesman for Dandara said it was being carried out with safety very much in mind.
He said: "The safety and wellbeing of our staff, customers and the community remains our highest priority at all times.
"We have undertaken a limited scope of works to enable us to achieve this while following the social distancing rule at all times."