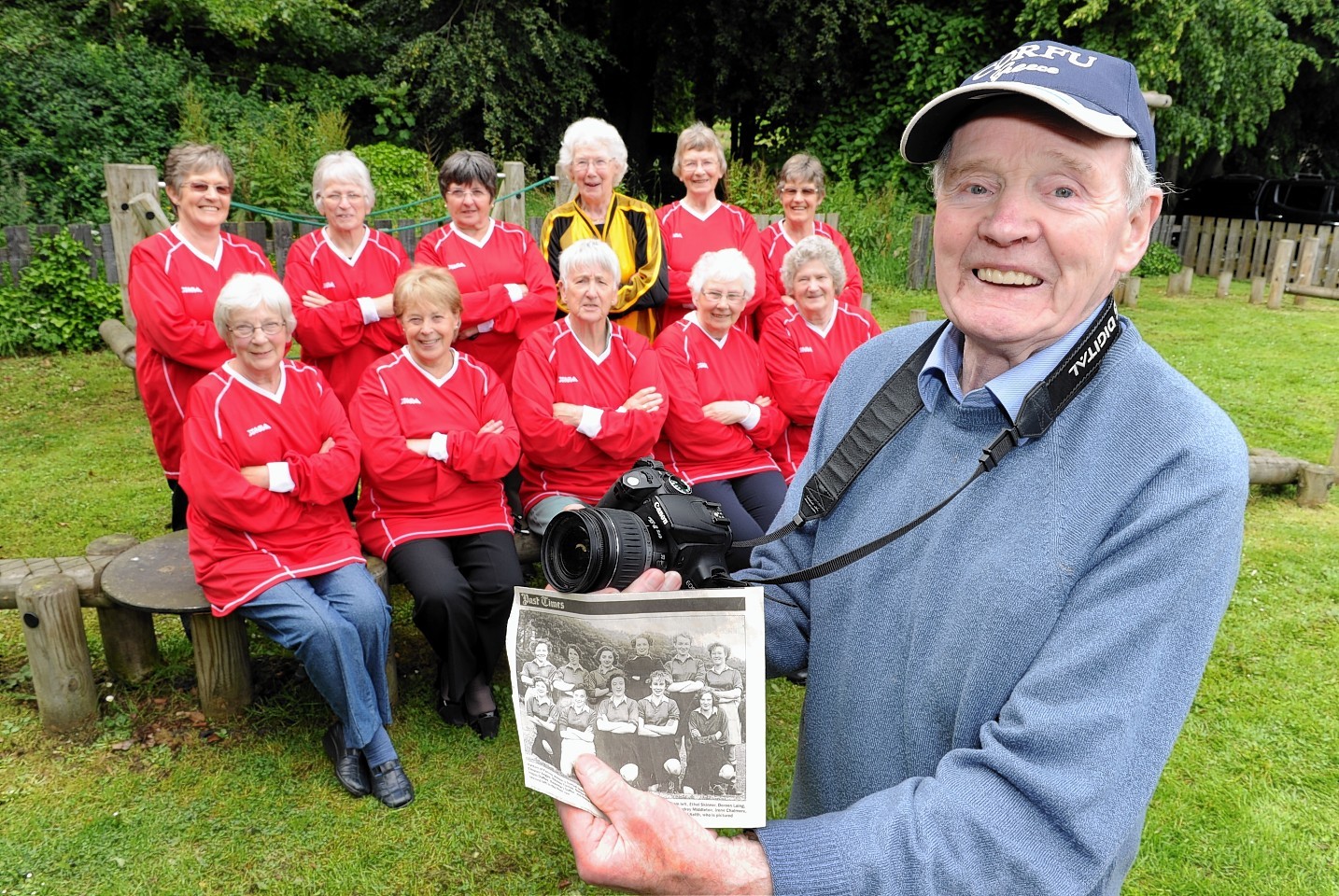 A winning football team were reunited after nearly 60 years at the weekend, as part of north-east village's fun day.
Fintray Ladies won the district cup in 1956, with star player Hazel Duffus securing a 7-0 win over rivals Blackburn Ladies.
The girls posed afterwards for a victory photograph and on Saturday, gathered to recreate the picture as part of the centenary celebrations for Hatton of Fintray's hall.
It came after the Fintray Community Association made a desperate appeal in the Press and Journal to find Miss Duffus, who was the only player they had been unable to track down and invite.
Neighbours and relatives of Miss Duffus – who as a teen was nicknamed "Paddy Buckley" after the Dons star of the day because of her skills on the pitch – wasted no time in alerting her, and on Saturday she donned a red football strip, loaned by New Deer Football Club, and took her spot in the winning line-up.
Miss Duffus, of Bucksburn, said she had thoroughly enjoyed catching up with her old teammates and former coach Bill McConnach, who travelled from Fyvie for the event.
She said: "The whole thing was most enjoyable. I walked through the door worrying if I would know anybody, but within half a minute it was fine.
"We all enjoyed meeting up again and we were made a bit of a fuss of before the photos were taken.
"We were all given a photo and a medal that said Fintray Furies Reunion 2014. It was a very happy day, I couldn't believe it was so much fun."
Former coach Mr McConnach, 86, added: "It was very, very good to see everyone. It was all very well organised and we all had a good catch up, it's been so long."
The photo shoot was held during the community association's Picnic in the Park, which included a barbecue, games and a treasure hunt.
Yesterday, the group held an exhibition featuring photographs and memorabilia from around the village from the past 100 years, including the original Fintray Furies shot.