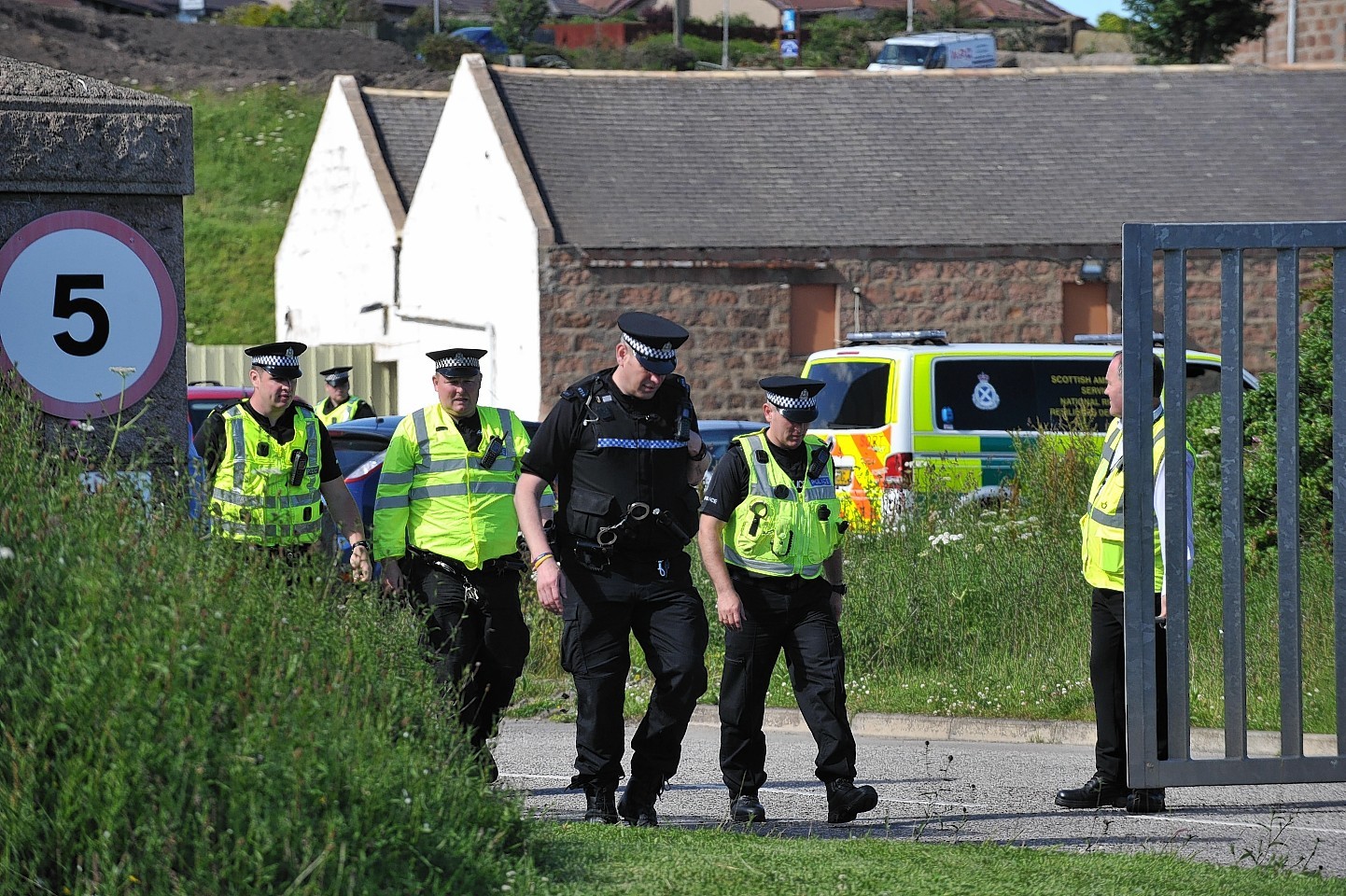 A fake bomb which was delivered to a north-east engineering base was being analysed by forensic experts last night.
The suspect package sparked a major explosives alert when it arrived at the Score Group's main factory, near Peterhead, on Tuesday morning.
An army bomb disposal unit was called in to investigate the device and confirmed it was a hoax.
The Press and Journal understands the item, which arrived with the morning mail, was made with wires and electrical parts and had been deliberately put together to look like a bomb.
Police were unable to confirm whether the Jiffy bag was addressed to Score boss Charlie Ritchie, who recently spoke out against Scottish independence.
The 66-year-old, who was unavailable for comment last night, said in a newspaper article that an independent Scotland would be bad for businesses. "Thousands of people depend on me for their livelihood," he said. "I've got to get business right.
"I'm determined to do everything I can to stop independence from happening."
A force spokesman confirmed that the package was still being examined. "Inquiries are ongoing," he said.
Staff raised the alarm when the parcel was delivered to the company's valve manufacturing workshop, a converted house at the rear of Score's main building.
Police cordoned off an area around the site and warned neighbours, including staff and pupils at Burnhaven School, to stay indoors.
Members of the Royal Logistics Corps' ordnance disposal unit arrived under police escort just after 3pm.
They spent two hours examining the device to ensure it wasn't a real bomb, before passing it onto police.
At the time, Score's deputy managing director Conrad Ritchie said: "We're 99.9% sure it was a hoax, but we're not going to take any risks."
The incident happened just 24 hours after the Score Group announced it had bought the former Peterhead Prison.
The company wants to turn the nearby site into a new training centre and storage facility, creating about 40 jobs.
Score is one of the area's biggest employers and has 850 staff at its bases in Peterhead. Two years ago, bosses announced a £5million investment in the Buchan site.