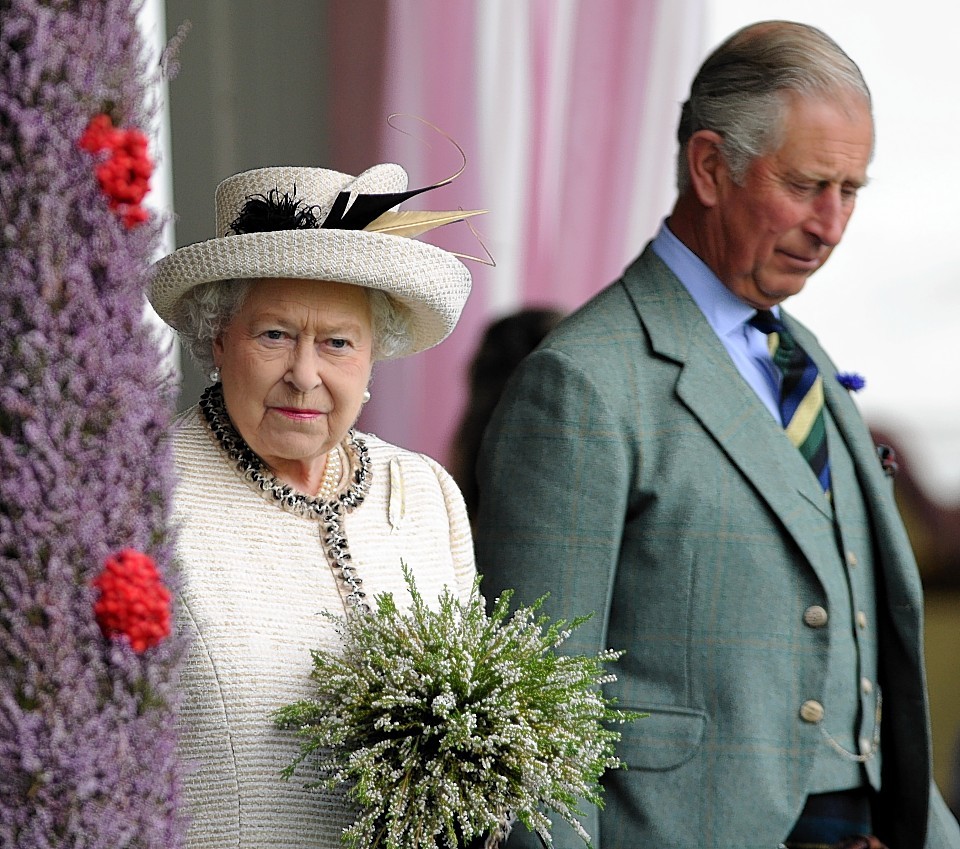 An Aberdeenshire village with fewer than 1,000 residents welcomed more than 20,000 visitors from around the world – including senior royals – to its annual Highland games at the weekend.
The Queen, Prince Philip and Prince Charles took their usual seats at the Braemar Gathering, which has been held in the shadow of the Cairngorm Mountains for almost two centuries.
They arrived at 3pm on Saturday to the now customary greeting of God Save the Queen, sung by one of the gathering's commentators, Robert Lovie.
It was a reprise of his show-stopping performance at the Commonwealth Games opening ceremony in July – albeit in front of a slightly smaller global audience.
Braemar youngster Sasha Hill, 12, then presented the Queen with a posy of heather, as Mr Lovie's fellow host, veteran broadcaster Robbie Shepherd, read out a welcoming speech for the Royals.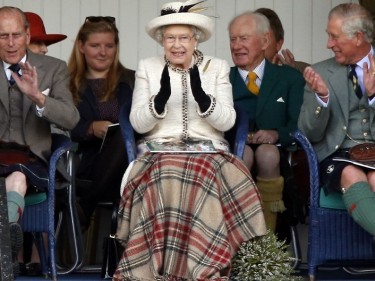 Another man with longstanding ties to the event is David Geddes – president of the gathering's founding body, the Braemar Royal Highland Society.
His ancestors helped put on the first games in 1832 and he said he was proud to be continuing the tradition.
He said: "My family have been involved with the society for 200 years, they were there at the outset of the establishment of the organisation.
"We had a nice crowd in today, there has been a record broken in the heavy events, and there have been good entries from competitors.
"The crowd has been good, they were quite involved in the competitions, cheering people on, until the weather changed and some of them sought cover."
The day's programme was packed with events, including the hill race up Morrone, which was won by Scott Fraser.
No morning stroll, his victory involved a 3,000ft ascent of the heather-coated Corbett which looms behind Braemar.
Highland dance competitions, track and field races, and an epic tug of war battle between soldiers, airmen and sailors also proved popular with the crowd.
Music was performed throughout the day by the Ballater and district, Huntly and district, Kintore, Blairgowrie, Rattray and district, Inverurie, Perth and district, Turriff and district, Lonach, Ellon and district and Burgh of Langholm and Fraserburgh Royal British Legion pipe bands.
Another Commonwealth Games veteran was the gathering's overall Highland games champion, Scott Ryder, of Kent.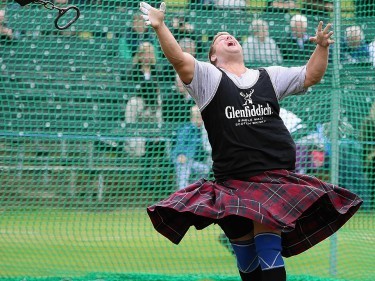 He has competed for England in three Commonwealth Games in the shot putt category, most recently in Glasgow, and came out on top at the adult heavy events at Braemar on Saturday with wins in five categories.
Mr Ryder said: "I've won here four times now, it's a good games to win, one of the big ones of the year.
"I don't think the sport can be taken any more seriously than at this games, this is as good as it gets in terms of a stage to throw on.
"Twenty thousand-odd people showed up today to see something that has happened for hundreds of years.
"It's a magnificent place to come and throw."