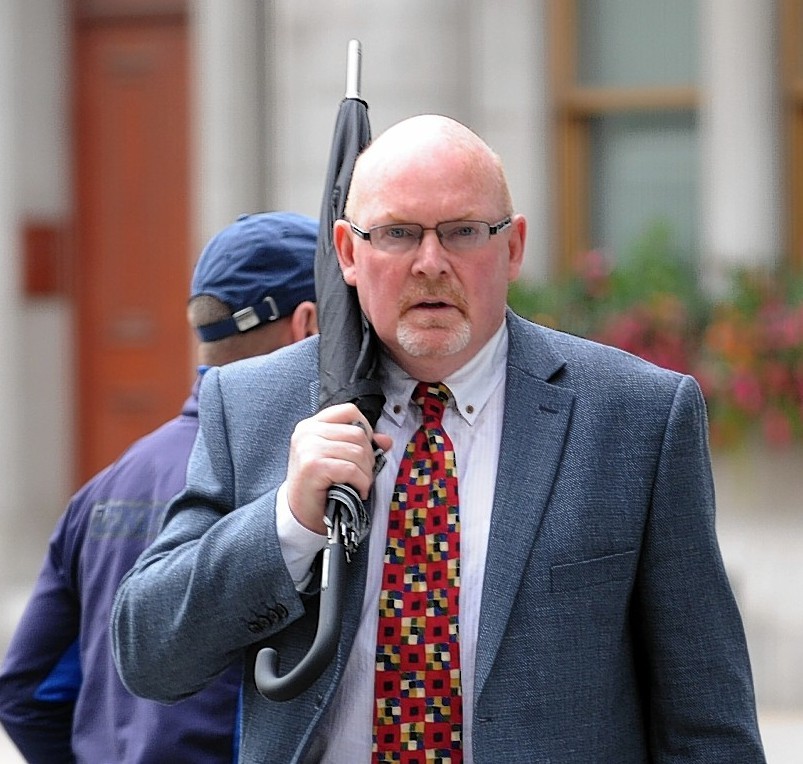 A Stonehaven man has been jailed for abusing women during a 24-year campaign of terror.
David Cox, who insisted after he was convicted of four charges of violence against women that he was actually the victim, was locked up for three years this morning after a sheriff ruled there was no alternative than to send him to prison.
Cox battered, punched and throttled a former girlfriend and his wife of more than 20 years "without warning".
And a jury at Aberdeen Sheriff Court also found him guilty of terrorising another woman when she was just a child – by seizing her by the throat, striking her on the head, dragging her along the ground and threatening her with a bayonet.
Cox's wife, Corrina – who broke down during his six-day trial as she relived her fear that she might do or say something to set him off – said the sentence was "not enough" and said "he had completely destroyed this family".
Cox will also be under supervision for a year once he is released from jail.