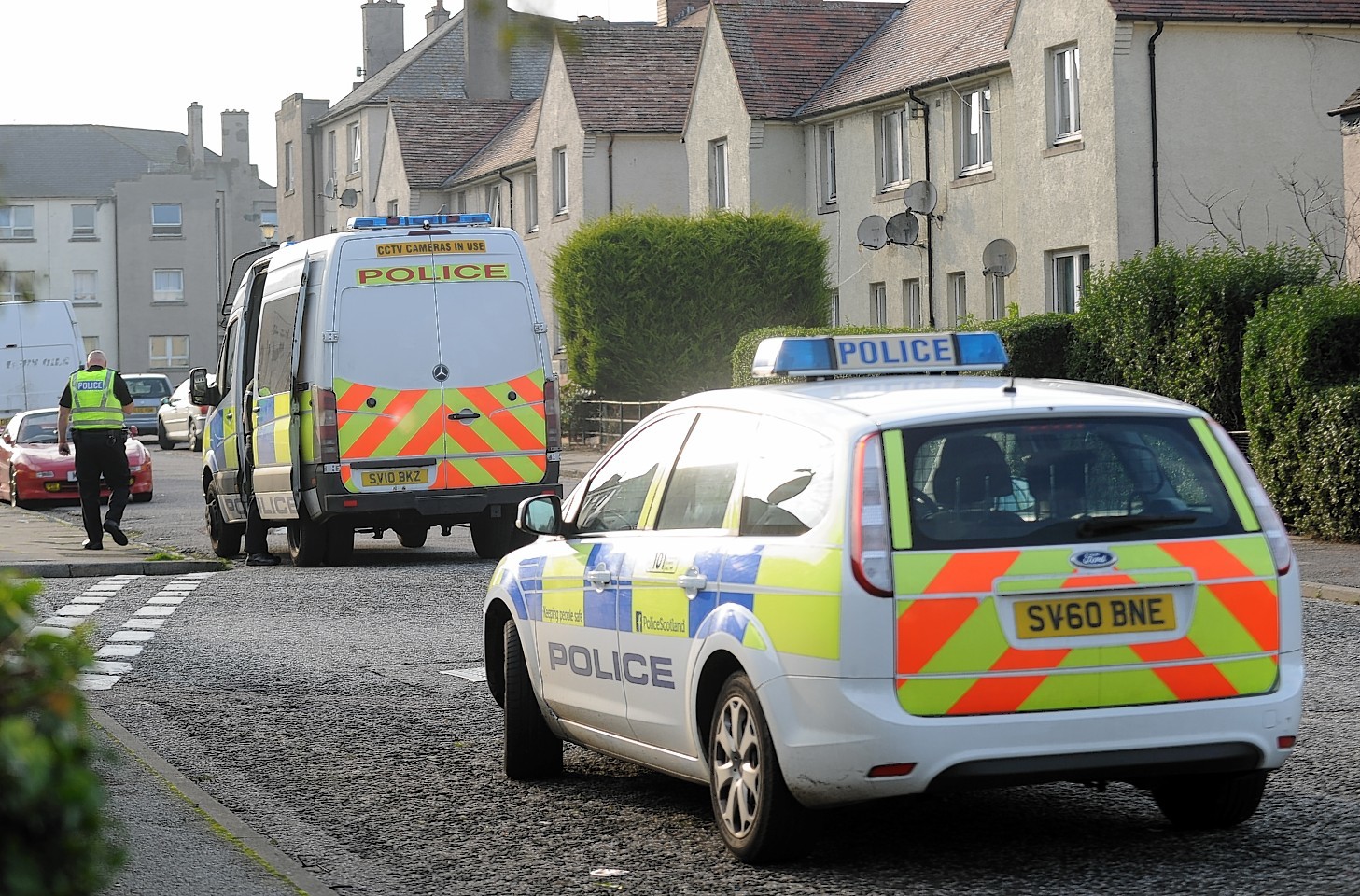 A woman was being treated for serious leg injuries last night after a dog attacked her in a busy city street.
The victim, who is believed to have been in her 30s, was understood to have had a "chunk of her muscle" ripped from her calf by the Staffordshire bull terrier.
The dog remained on the loose for about three-and-a-half hours but was eventually caught by police.
Last night a police spokesman said a woman had been detained in connection with the incident, but was unable to say if she had been charged.
The incident happened around 3pm yesterday close to a Costcutter store in Aberdeen's Great Northern Road.
Emergency services were called to the scene after witnesses saw the young dog maul the women in a lane close to the Haudagain roundabout.
When paramedics arrived they found the victim in a distressed state and bleeding.
A shopkeeper who witnessed the terrifying incident unfold said: "It was horrible, I've never seen anything like it in my life. I think the dog was mad.
"The dog, which was maybe around one or two, bit her and a chunk of her muscle and flesh was gone, along with parts of her trouser leg.
"It bit into the back of her calf, and there was blood everywhere."
Blood was splattered across the ground in the lane where the attack happened.
About an hour after the incident numerous police cars could be seen patrolling the area around Logie Terrace.
Officers were also seen at the front of a house in the street where a woman was seen clutching a distressed dog.
The brown dog appeared to be a similar breed to a Staffordshire bull terrier.
However, half an hour later the police left the property without the dog.
Northfield-Mastrick North councillor Gordon Graham said: "People that have dogs should have them on leads at all times.
"It's not the dogs fault, it's the people that are raising them that are to blame. I've met many bull terriers before and they're friendly little dogs.
"I hope the lady is ok."
A Police Scotland spokeswoman said: "She was taken to ARI with leg injuries.
"Police and ambulance attended the scene."