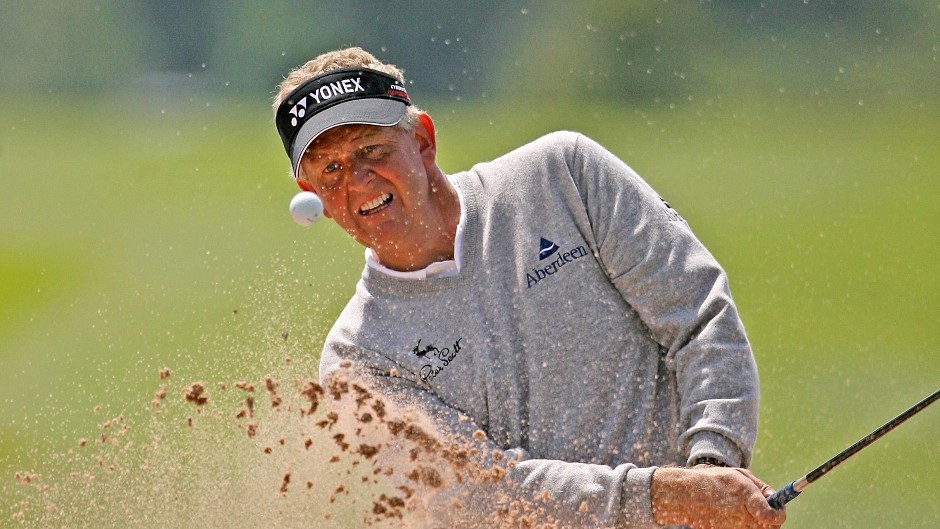 Golfer Colin Montgomerie has teed off the good wishes for Aberdeen's Maggie's Centre which celebrates its first anniversary of caring for city cancer patients today.
Maggie's will celebrate the end of its special year with tea and cakes at the charity's landmark Elizabeth Montgomerie Building, which is named after the sportsman's mother, who died from lung cancer in 1991.
Mr Montgomerie said: "I would like to wish everyone connected to Maggie's Aberdeen at the Elizabeth Montgomerie Building a very happy first birthday".
He added: "It is fantastic that it has been open for a year now, offering the much needed support to people with cancer and their family and friends. I am still very humbled by the thought that it was raised through the Monty's Maggie's Appeal and proud that it carries my mum's name".
The £3m building was funded by Monty's Maggie's appeal which was backed by the Elizabeth Montgomerie Foundation (EMF).
Since it opened, more than 5,000 cancer sufferers and their relatives have enjoyed the charity's unique environment and healing space.
Maggie's uses a support programme which includes drop-in sessions with cancer support specialists, sessions with a clinical psychologist, stress management, benefits advice, relaxation and meditation.
It also offers a simple cup of tea in the centre's warm and calming environment, a spokeswoman said.
Susan Sutherland, head of the centre, said: "With a population of 500,000 in the Grampian Area and 2,500 new diagnoses every year, the Centre was much needed".
Maggie's runs other centres in Glasgow, Edinburgh and Fife with the first one being set up in Edinburgh in 1996.
The campaign to create Maggie's in Aberdeen was the quickest fundraiser yet with supporters climbing Mount Kilimanjaro and cycling the length of Scotland to help raise the money required.
Maggie's in Aberdeen still relies on donations to sustain itself, with fundraising ongoing.
To celebrate its achievements today, Maggie's will host a drop in centre between 12 noon and 4pm with tea and cakes served throughout the day to visitors.
At 2pm a visitor and board member will cut the celebration cake.