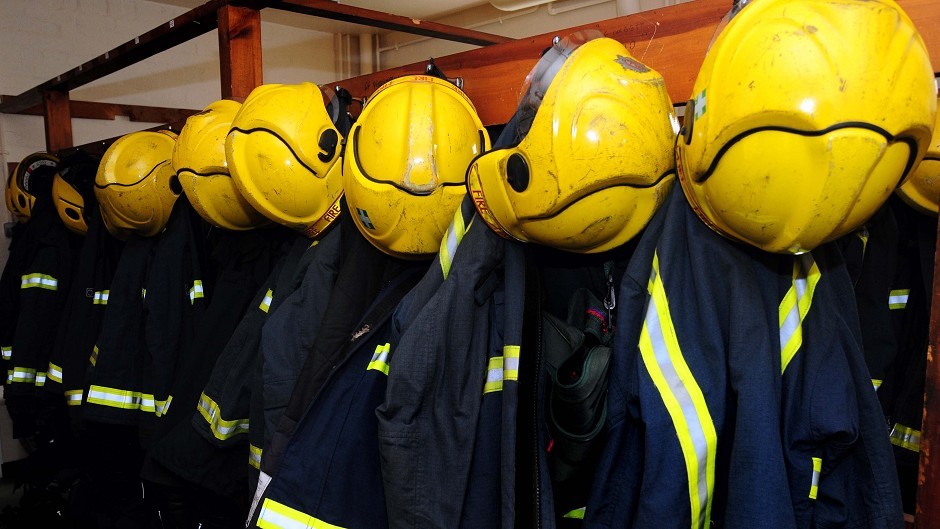 An Aberdeen firefighter had a lucky escape when a firework was aimed in his direction.
The incident took place at around 7pm on November 5, while crews were attending a rubbish fire in the Torry area of the city. The firefighter was unharmed.
Police are aware of the incident at Balnagask Circle, as officers were on patrol in the area at the time, but no formal report has been made.
Speaking yesterday, Mike Cordiner, station manager at Aberdeen Central, said: "The majority of people that were out last night were out to enjoy themselves and we are treating this as an isolated incident.
"This shouldn't be allowed to tarnish the successful campaign in the run-up to Bonfire Night."
Bonfire Night is the busiest day of the year for the fire service and last night was no different.
Fire services responded to 192 incidents across the north and north-east throughout the night.
Elsewhere, it was a busy night for the fire service in Inverness.
Just before 7pm, crews were called out to deal with a fire on Balloan Road after five wheelie bins were torched.
Fire crews also had to put out two unsupervised bonfires in the South Kessock area of the city.
Bonfires also caused problems in North Tolsta on the Isle of Lewis, where tyres had been thrown onto an unsupervised bonfire on School Road.
A fire engine had to be dispatched from Stornoway at around 8.45pm to extinguish the fire.
Both police and fire services have praised the public for helping to ensure the night passed without any major incidents.
Fraser Barr, group manager for the Scottish Fire and Rescue Service, said: "On the whole Bonfire Night 2014 passed without significant incident and we are pleased with the low number of calls we received.
"We work hard with our partners and communities in the lead up to Bonfire Night every year and we are beginning to see the positive impact of that work. We would like to thank the public for their fantastic support."
Divisional police commander for Aberdeen City Division, chief superintendent Adrian Watson said he was "delighted" there were so few incidents.
Meanwhile, police in Aberdeenshire and Moray are reminding people to continue to be responsible at displays still to take place this weekend.