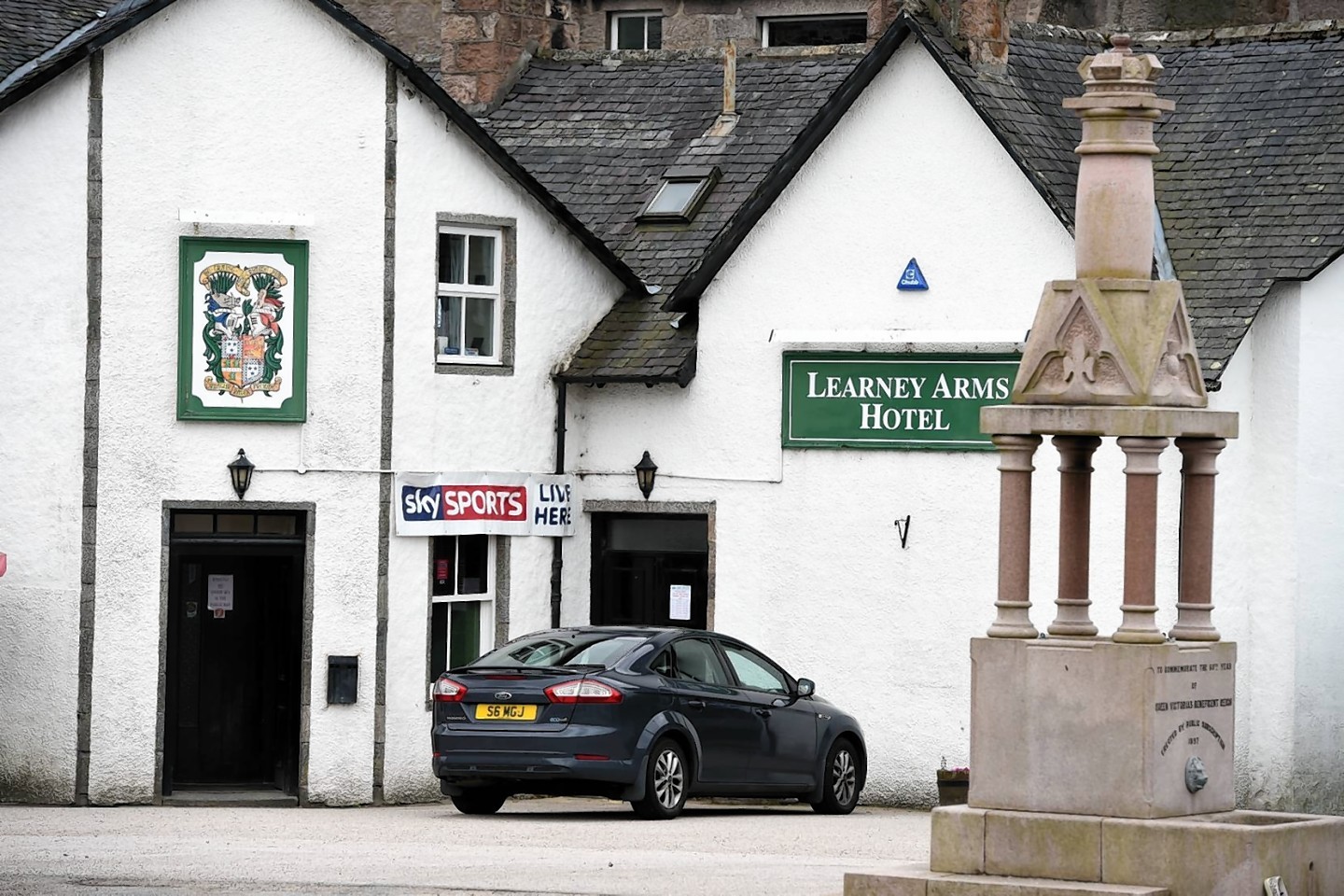 A campaign to save an Aberdeenshire village's only pub from closure is gaining momentum after plans were lodged to convert it into a family home.
Hundreds of locals have backed the Say No to Change of Use of The Learney Arms Hotel movement in an effort to persuade the owners to change their mind.
The pub, restaurant and hotel is used as a meeting place for groups including the Torphins AFC football team, the local bridge club and the golf club.
Owners Murray and Sandra Johnston have had the property on the market for several years through agents Christie and Co but no one has been willing to purchase it as a business.
An offer has now been received for the Learney Arms to be bought and turned into a home.
The change of use application was submitted to Aberdeenshire Council last week and has already received 43 objections.
The online protest campaign was started by a Torphins woman, who wants to remain anonymous, and has attracted 284 supporters already.
She said it was a "crucial village facility", adding: "As a community the Learney is so important, it is somewhere to meet and enjoy the company of friends, without which there is a danger of losing the sense of community that still exists in Torphins.
"The general feeling in the village is that it would be a massive blow to a prosperous and growing village."
Many locals such as Rab Brown – president of Torphins AFC – still harbour hopes the Learney Arms can be bought over and kept open as a business.
The football club uses the venue as a meeting place and for clubs meetings and prizegivings.
The 24-year-old said: "When I saw the planning I would not say I was shocked but I was definitely worried.
"I've been going to the Learney now since I was 18 and we got the local amateur football team started up again a year later.
"During the season for the last five years we have been going to the Learney after every match to socialise and talk about the game.
"If the pub was to shut down I very much doubt anyone would meet after games, everyone would just go home and at the end of the day."
The hotel owners did not want to comment on the campaign last night.
In a supporting statement accompanying the planning application Mrs Johnston said business had "reduced considerably" at the Learney Arms in the past few years.