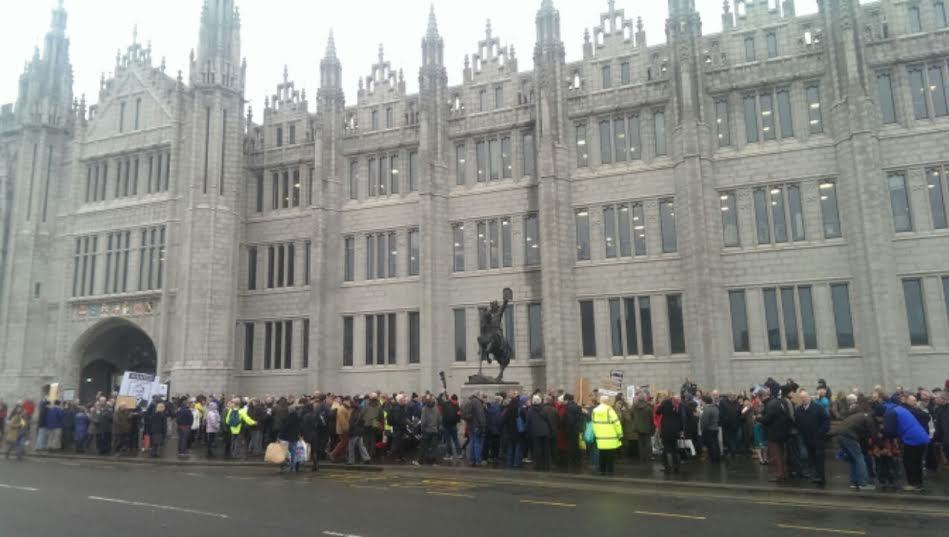 A spending watchdog has cleared the city council of wrongdoing in its financial handling of the controversial £107million Marischal Square project.
Audit Scotland has said that the authority had "good awareness of the risks associated with the project" and took advice from a number of bodies before proceeding with the scheme.
The development has been heavily criticised with opponents calling for more transparency about how the 35-year sale and leaseback deal was reached.
At the end of he lease period, the council will be able to but back the site for £1.
This week, Kingswells man Bill Skidmore will give a presentation to councillors on the petitions committee claiming no risk assessment was carried out to support the deal with Aviva Investors and Muse Developments, meaning the liability will rest with taxpayers.
But city council leaders have repeatedly insisted the proper processes were followed.
Last night, finance convener Willie Young said the new report should have opponents "rejoicing" at the way the deal was handled at a time when the council is looking to make huge savings.
Mr Young said: "Some people have made mischief over Marischal Square and said that the council was in the wrong to do the deal.
"But from Audit Scotland's point of view, they think that everything we've done is above board and proper. I think it's a vindication of our policy.
"We are facing a time of austerity, and the council has to make big savings, so I think people will now see what a great deal this is for the city."
But long-standing critics of the project remain unconvinced.
Mr Skidmore said: "The next step will be to submit a complaint to the Accounts Commission to challenge the Audit Scotland report."