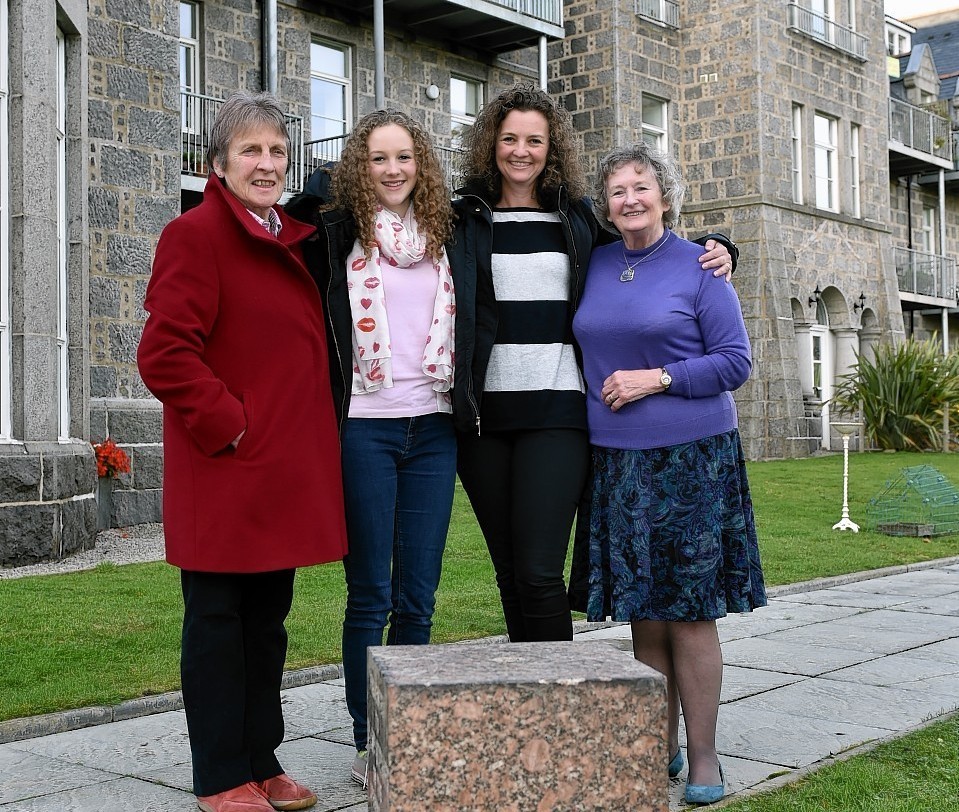 The descendants of a north-east doctor who set up a hospice on the banks of the River Dee gathered to celebrate his legacy at the weekend.
Dr Alexander Stewart opened Tor-Na-Dee Sanitorum and Hospice in 1898, and ran it as a hydropathy which cared for people in the convalescent stages of rheumatism and kindred illnesses.
During the war years, it was used by servicemen before eventually passing into the hands of the NHS in 1955.
But in 1996, the Milltimber site underwent development and a commemorative pink granite plinth in Dr Stewart's honour was removed for safe-keeping.
Now – more than a decade later – it has been returned to its rightful place by his family, who proudly gathered on Saturday to see it unveiled in its new location.
The plinth has been placed outside the "old house" on the Tor-Na-Dee site, which is now a care home for people with dementia and physical or learning disabilities.
Former Aberdeen University lecturer John Lewis teamed up with Dr Stewart's great-granddaughter Jody Fearn to bring the tribute back to the Deeside.
Mrs Fearn and fellow great-granddaughter Lorna Clarke, great-great-granddaughter Laura Gilchrist and great-great-great-granddaughter Hannah Gilchrist all travelled to the north-east from Dumfriesshire, Glasgow and Guildford for the occasion.
Mr Lewis, 85, of Aberdeen, said: "It seemed to all fit together. We got two great-grandchildren, a great-great-granddaughter and a great-great-great-granddaughter to see the plinth in its new position.
"It was about 1996 that we heard about the development of the site at Tor-na-Dee. It was to be sold by ARI and the plinth was in the front lawn down near the North Deeside Road.
"We thought if this was going to be a housing development this would disappear and we got ARI to take it in in Foresterhill for safekeeping.
"The site actually is now being used in a way that the founder of it would approve. It (the plinth) is now in a much nicer setting then where it was before."
After being used as a hospice, it was turned into a sanatorium in 1918 by the owner of Banchory's Glen O'Dee Hospital as a centre for World War I officers suffering from tuberculosis (TB).
In 1945, Tor-na-Dee was bought by the British Red Cross provide treatment for ex-serviceman with TB before passing into the hands of the NHS in 1955. It was later taken over by Care UK.