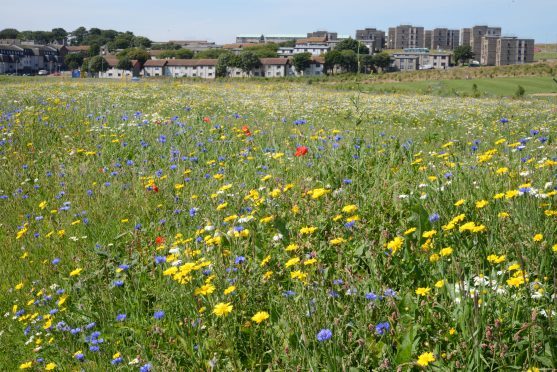 An environmental project which has transformed an area of Aberdeen into a colourful wildflower meadow has won a second honour within a month.
The East Tullos Burn Environment Improvements Project has been awarded a highly commended title in the sustainable development category of the RSPB Nature of Scotland Awards in Edinburgh.
The accolade comes hot on the heels of a Herald Society Award three weeks ago, in the environmental initiative of the year category.
Aberdeen City Council communities, housing and environment vice-convener Jean Morrison said: "This is another great award for the project and, again, it is a fantastic tribute to everyone who has helped to make it the success it is."
The project was launched in 2012 by Aberdeen City Council to look at ways to improve the area in Torry, which had been neglected in the past and suffered from poor water quality and problems with litter.
With the help of the local community, a design was produced and work began in March 2014.
Ladybirds, butterflies, damselflies and dragonflies have since moved in, along with many birds, including some rarely-seen species.
Local school children from St. Fittick's Primary school helped put the finishing touches to the burn by helping to plant the remaining flowers on the site.
Along with the City Council, the funders for the £300,000 project were SEPA's Water Environment Fund, Total E&P, Aberdeen Greenspace Trust Ltd, Aberdeen Forward and the North East Scotland Biodiversity Partnership.