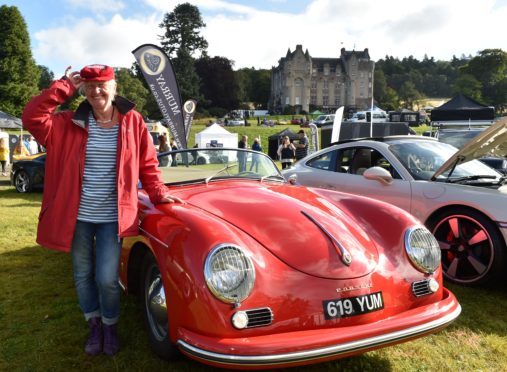 The starters' flag has been raised for the return of the Royal Deeside Speed Festival.
The high-octane event, which is raising funds for national charity Children 1st, is being held at Kincardine Castle on Saturday, June 16.
Last weekend saw around 60 cars turn up at the Potarch Cafe where the 2018 RDSF was "unofficially" launched.
The organisers hope to make the coffee mornings a regular fixture on the Deeside calendar alongside the Speed Festival itself.
Now in its third year, the festival will showcase the largest gathering of rare and historic cars and motorbikes in the north-east – many of which will not be seen anywhere else in Scotland.
The main attraction will be a demonstration speed hill climb, trade stands and other exhibitors.
The picturesque castle estate, in the conservation village of Kincardine O'Neil, will provide the backdrop to the revved-up proceedings.
Organiser Martin Page said: "This year, the event actually falls on the same weekend as Father's Day. This isn't just a coincidence, we wanted to give all the dads out there a very special weekend.
"We hope that what we have planned will allow them to have a fun-filled time whilst the rest of the family are equally as entertained and amused."
RDSF officials are still accepting entries for the hill climb, club stands, soapbox derby and static displays – and accepting enquiries from exhibitors and traders.
If you would like to be involved with the event, please contact the RDSF team directly as they still require track marshals and general stewards to assist on the day.
Further information about the event is available at: www.rdsf.co.uk.
The next Coffee, Cake and Cars breakfast meet will take place at 10am on Sunday, March 25 at Potarch Cafe, near Aboyne.