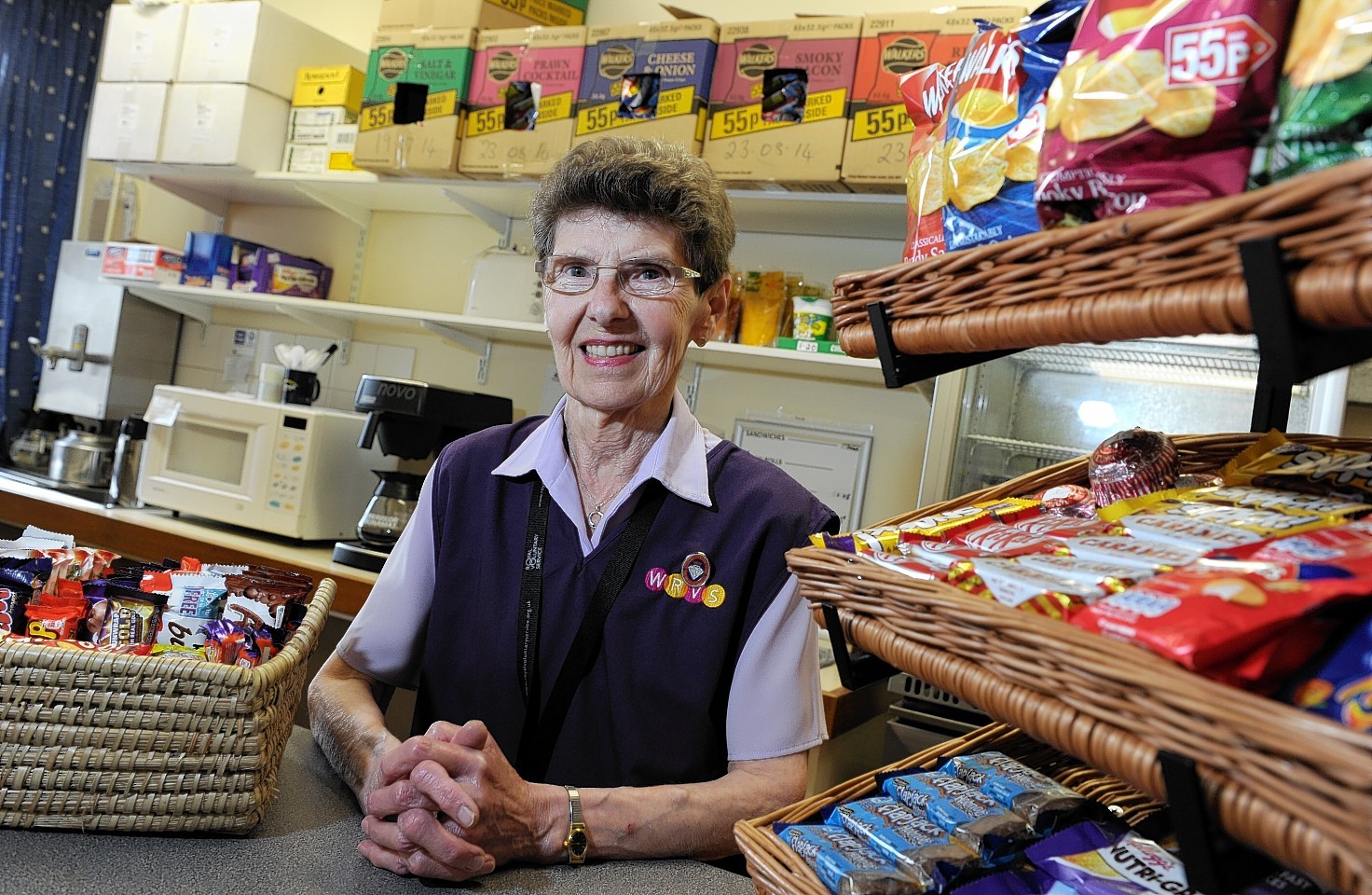 They are a welcome face at a time of need, when patients and their families need a break from hospital life.
From running the shops, cafes and trolley services at Aberdeen Royal Infirmary, the selfless people who make up the Royal Voluntary Service (RVS) are always on hand to help.
And for one north-east woman, all her years of hard work at the city's flagship hospital were today recognised in the Queen's Birthday Honours List.
RVS volunteer Margaret Bond, 77, has been awarded a British Empire Medal for her 19 years of service at ARI's eye clinic and accident & department.
Mrs Bond even works weekends on the emergency wards when patient numbers are at their highest.
Mrs Bond signed up to the RVS, formerly the Women's Royal Voluntary Service, almost two decades ago to keep herself busy – and said she would continue to serve the people she loves for as long as she can.
"I love the environment, the customers and all the staff," she said.
"I started off working for the WRVS at the eye clinic, and it escalated from there.
"You meet so many nice people and you can see they appreciate what you do. It's incredibly rewarding."
The award is not Mrs Bond's first brush with the Queen, as she presented the monarch with a bouquet of flowers when the new £110million emergency care centre opened last year.
"She asked me how long I had been volunteering for – and I told her quite some time," she said.
Mrs Bond, who lives in the city's Ashgrove area, said it had been difficult keeping word of her honour quiet as she works alongside so many other volunteers who she was desperate to tell.
She said it was incredibly touching to be recognised for something she just loves to do.
"It's such a kind gesture that I have been awarded this for a job that I think is wonderful," she said.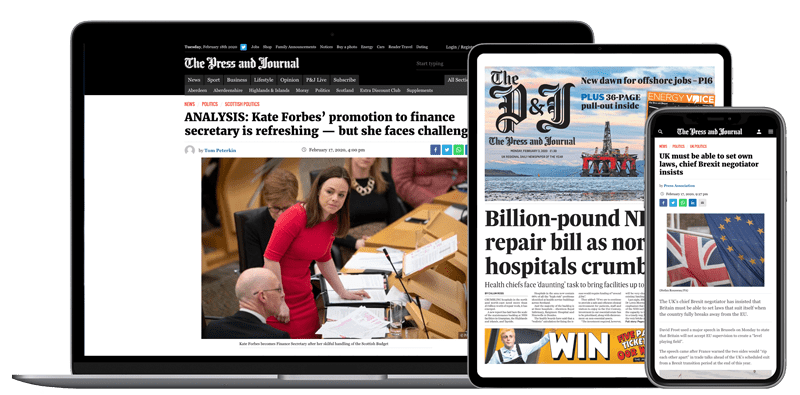 Help support quality local journalism … become a digital subscriber to The Press and Journal
For as little as £5.99 a month you can access all of our content, including Premium articles.
Subscribe