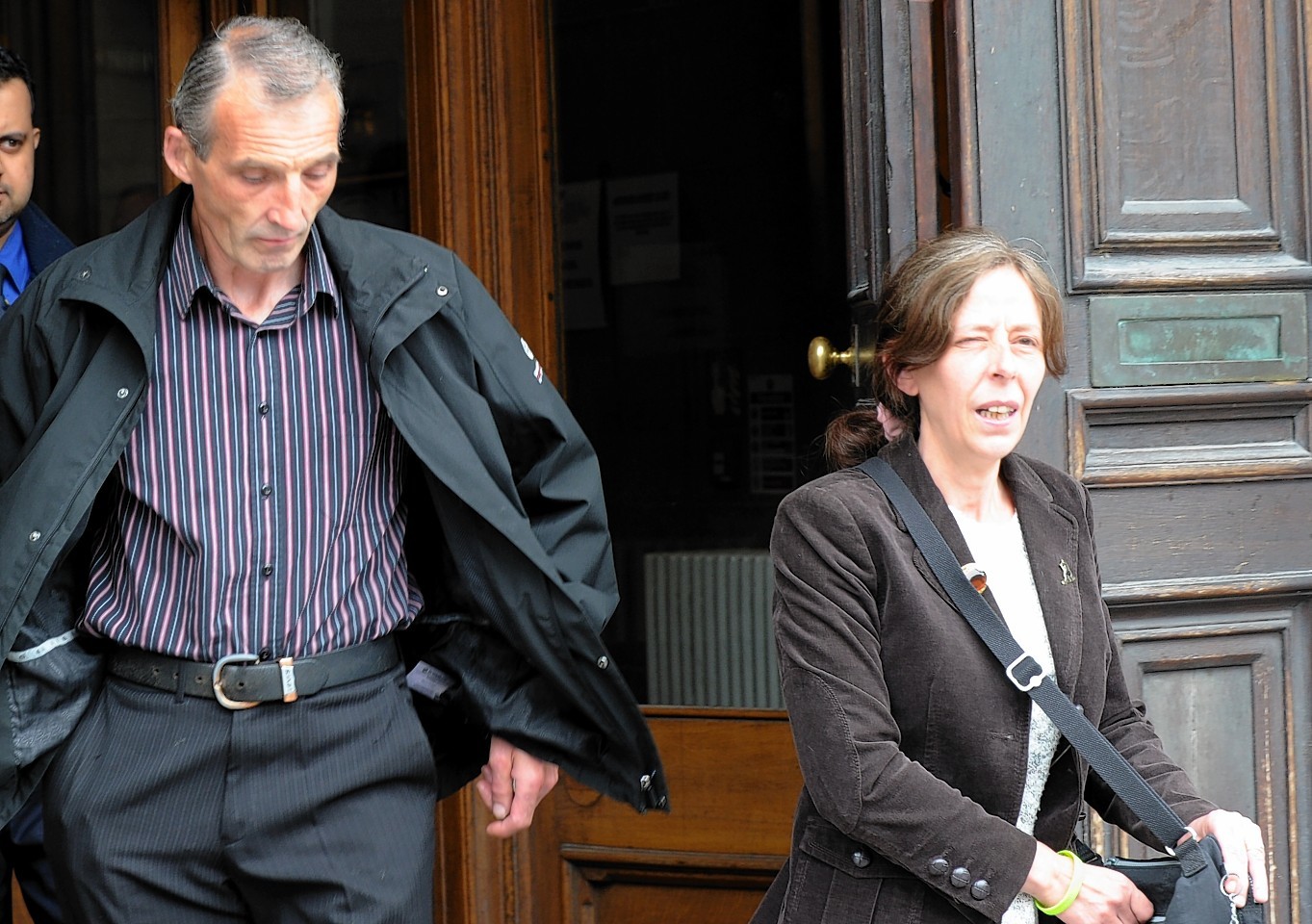 A dad who claimed he found thousands of pounds worth of drugs stashed in a tree while searching for his son's football has been spared a jail sentence.
Police raided Michael Fernyhough's home last summer and discovered a haul of Class A and B drugs worth up to £7,000 in the freezer, cupboard, and a chest of drawers.
Earlier this year, the 49-year-old, of 62 Cattofield Place, Aberdeen, admitted being in possession of Class A drugs methoxyamphetamine – MDMA – and cocaine and being concerned in the supply of cannabis and amphetamines on July 9 last year. However, he insisted the only person he had given the drugs to was his wife.
Yesterday, a plea of mitigation was held at Aberdeen Sheriff Court so Fernyhough could advance his claims, and again he said he had found the sack of drugs in a tree in his garden and that he had only given some herbal cannabis to his wife Heather, who suffers from fibromyalgia, as pain relief.
Mrs Fernyhough echoed his story, and told the court she had helped him pick up the drugs after they fell from the tree when he freed the football.
The 47-year-old, who said she had previously used cannabis to help her cope with the fatigue and pain of her condition, told the court the "temptation" of the cannabis had been too hard to resist, but insisted she thought her husband had got rid of the other drugs.
But fiscal depute Felicity Merson accused Fernyhough of making up a "fanciful" story, and urged the sheriff to dismiss it when considering sentence.
However, defence agent Tony Burgess reminded Sheriff Graeme Napier that herbal cannabis had been found in a car abandoned at the bottom of Fernyhough's garden in the weeks before he was found to be in possession of the drugs.
He added: "Reality can be stranger than fact, and clearly this is the difficulty Fernyhough has got in trying to satisfy you that he wasn't involved in any chain of people and the supply of drugs, and that the only person he gave them to was his wife."
Sheriff Napier said he was persuaded to treat the incident as "opportunistic" and ordered Fernyhough to carry out 260 hours of unpaid work.
He added: "Your story is so fanciful it's almost got more credibility about how you came by the drugs. It's not credible what you did after finding them though, you took advantage of it."