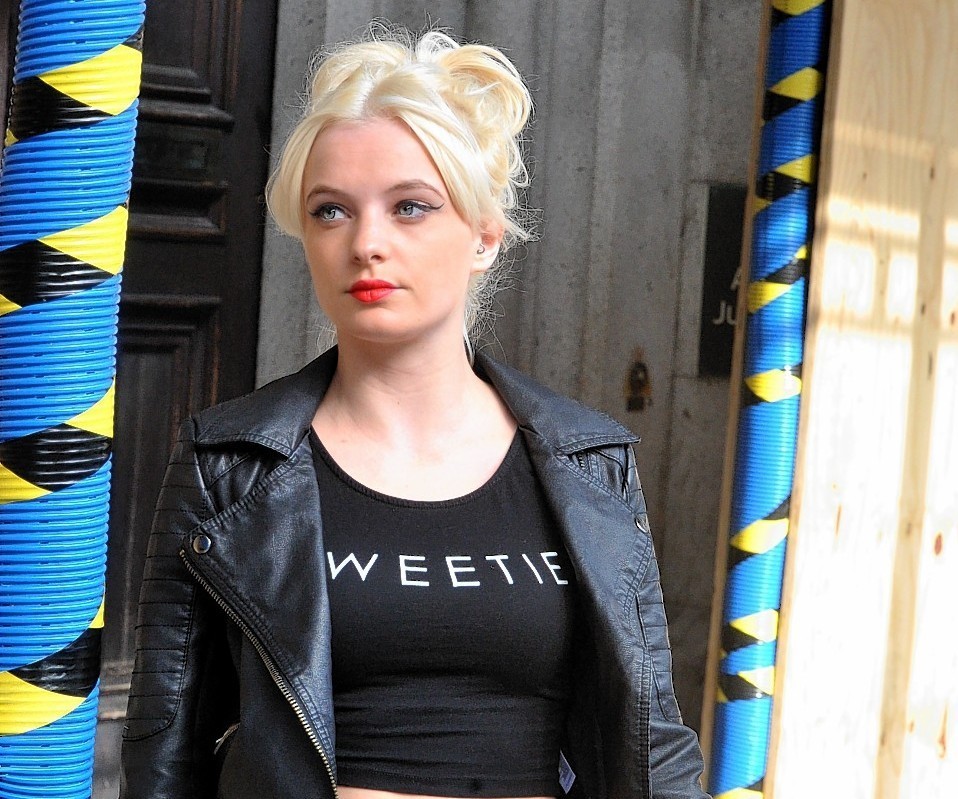 An Aberdeen stripper who starred in a TV series about lap dancing clubs has gone on trial accused of "bottling" a rival dancer just days before the show aired.
Kirsty Brown, who featured in Channel 4 show Strippers, is accused of causing permanent disfigurement to Rebecca Law by "clubbing" her on the face with bottle of Blue WKD.
The 22-year-old, who used the alias Lilly during the show, went on trial at Aberdeen Sheriff Court yesterday and denied assaulting Miss Law at Private Eyes 2 in the city's Bridge Street.
The court heard that the pair had been fighting over Brown's boyfriend and Miss Law said in evidence she had only been working at the gentlemen's club for about three months when the incident happened.
She said that in the early hours of March 9 she was standing at the bar with a customer when Brown "clocked her" before approaching her.
Miss Law said they then began to argue in their underwear before Brown raised the bottle by the neck and struck her on the eye with the glass base.
She said: "It got quite heated between the both of us.
"She had a Blue WKD bottle when we were arguing.
"In the middle of the argument she raised it and it sort of hit me in the face.
"The bottle did smash on my face. I had glass in my eye and Blue WKD and blood down my face."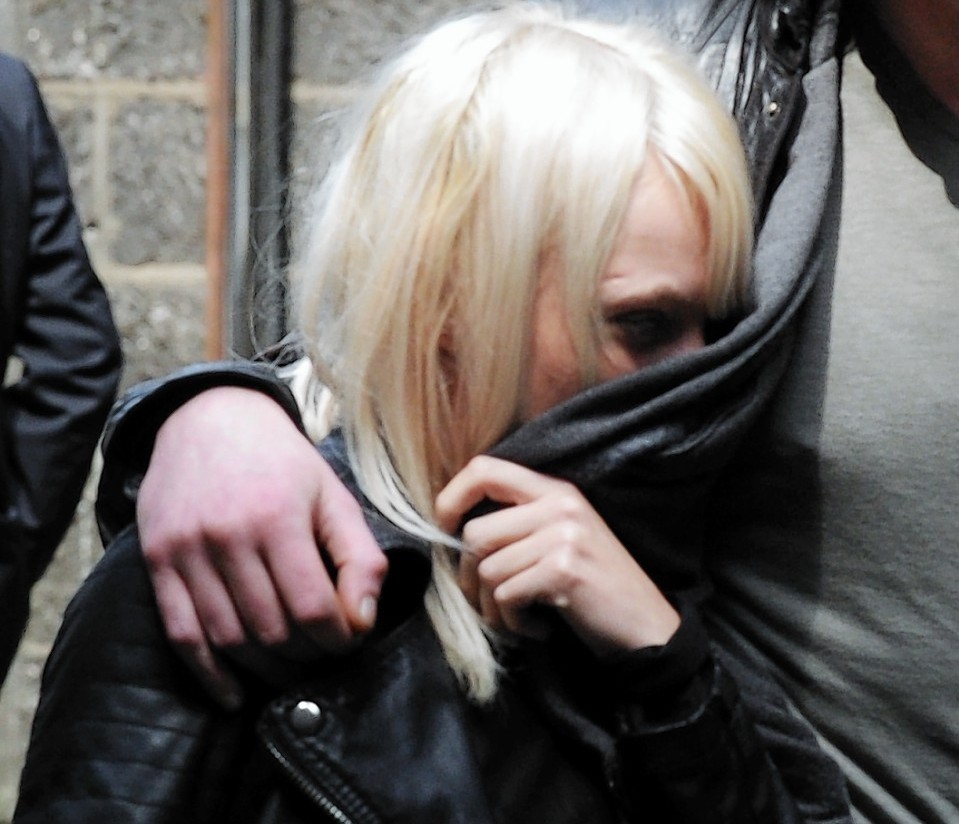 Miss Law said she had to go to hospital twice in the days after the incident, but she admitted she did not report it to the police straight away, claiming the club did not want the police involved.
She told the court she had to get the cut glued together – despite medical records shown to the jury indicating that nurses at Aberdeen Royal Infirmary had not carried out any treatment.
The court heard that during a police interview, Brown, of 167 Victoria Road, Aberdeen, admitted there had been a fight but said she had only poured the contents of the bottle on Law and denied it struck her.
During cross-examination solicitor-advocate George Mathers suggested to Miss Law that she was jealous of the attention her colleague had been receiving over the TV show.
He said she wanted to "get rid" of her competition, who could earn up to £240 an hour for a private dance, by staging the assault.
He said: "This is all about your jealousy or envy because you're losing business because of this Strippers programme.
"She tries to throw the contents at you, and that's all she did, but that's not enough – a bottling or glassing that would be enough. That was the plan wasn't it?"
Miss Law replied: "No. That was not the plan. There was no plan."
The trial, before Sheriff Annella Cowan, continues.