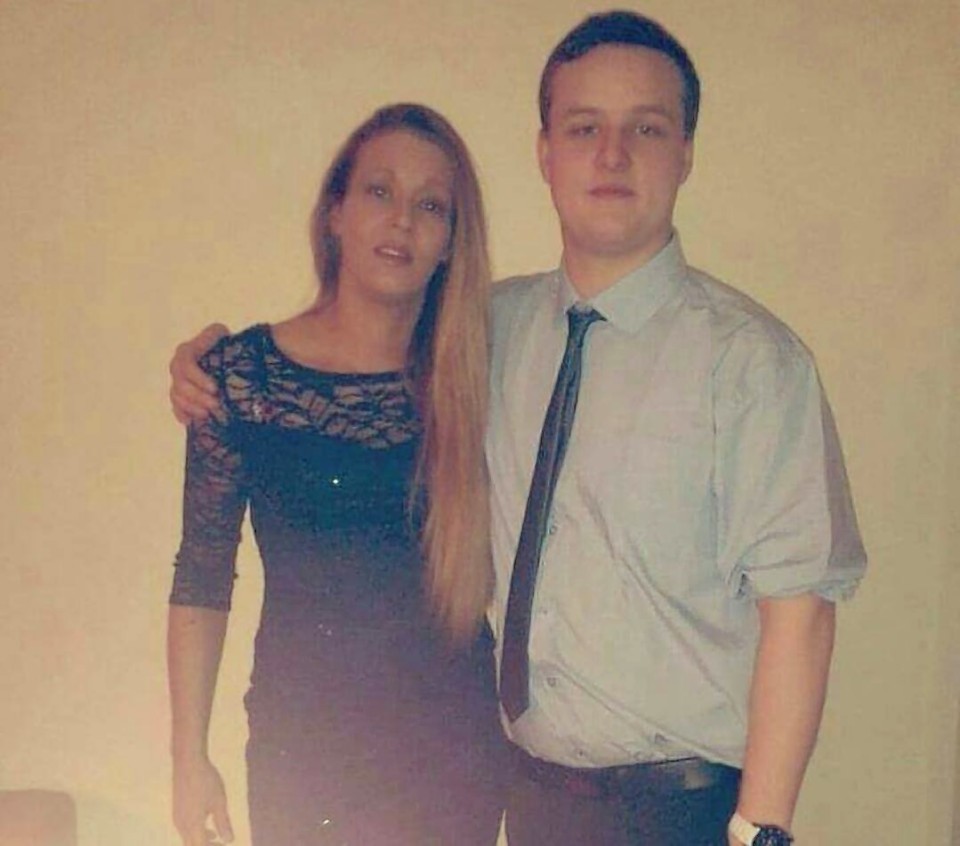 A mother has told of her desperate struggle for survival after she almost drowned with her teenage son in a north-east loch.
Jennifer Reid plunged into the water to rescue 19-year-old Brandon after he jumped in to save a set of oars that had fallen from their rowing boat.
Without lifejackets on and with a "whirlpool" underneath their feet dragging them down, the pair could do nothing but scream for help as they tried to keep their heads above water.
Meanwhile, Miss Reid's two young children and Brandon's girlfriend – who were also on the boat at Aboyne Loch – looked on helplessly as the mother and son struggled to stay afloat.
Unconscious and defeated, Brandon was eventually pulled to safety by two men who had heard their "blood-curdling" cries for help.
Miss Reid, who had not swum since she was a little girl, managed somehow to tread the 70ft to shore to make sure her son was OK.
Last night, the mother-of-six said they would probably not have survived for so long if they hadn't both been in the water, shouting at each other to keep on kicking and not to give up. She also praised the "heroes" who jumped into the water and risked their own lives to save her son.
Angus joiner Charles Duthie, and Aberdeen-born salesman Jonathan Radley, swam to Brandon's aid before emergency services arrived at the scene at Aboyne Loch Caravan Park on Monday night.
Fraserburgh-born Miss Reid, who now lives in Aberdeen, said: "We are not strong swimmers – we have no idea how we are still here. We are so incredibly lucky.
"I had to keep on going because I couldn't leave Brandon on his own. And he kept on going because he didn't want anything to happen to his mum."
Miss Reid had travelled to her father's caravan at Aboyne following her mother's death just four weeks ago.
After the cremation, she said the family wanted to get away from the city for a bit, so headed to the place she had been going on holiday for years.
"I've been going to Aboyne since the age of 10," she said.
"I have been out on that loch many, many times."
Miss Reid decided to take a rowing boat out with Brandon, his girlfriend, Emma, and her two younger children, Marianne, 13, and DJ, 10.
"Usually I row, but because Emma had never been out on a boat before, Brandon wanted a shot," Miss Reid explained.
"The oar slipped out the pegs and Brandon jumped in to get them. The water looked so calm, but the current was just far too strong.
"He was shouting, 'mum, mum', help me, I can't swim'.
"I jumped in to save my son. You would do absolutely anything you can to save your child. But no matter how hard I tried, I couldn't reach him."
Miss Reid said Brandon had taken off his life-jacket just seconds before to remove another jacket underneath.
The 38-year-old said she did not have one on, as it rubs on her skin when she rows.
In the boat, Miss Reid's children and Brandon's girlfriend were desperately trying to attract attention on shore.
"The kids were shouting 'please somebody save my brother. Please somebody save my mum'," she said.
Mr Radley had been fishing further down the loch when he heard their cries for help.
The holidaymaker – who is originally from Garthdee in Aberdeen but now lives in London – saw Brandon's head "bobbing up and down" in the water before jumping in to grab him.
"I ran on not knowing what I was running towards," he said.
"At that point his head was going under the water, I thought 'for god's sake', got my shoes off and went in. As soon as I went in the water I couldn't feel anything. It was so cold it was hard to breathe.
"I went out there and did the best I could. I was taking to him, telling him to remain calm and to panic.
"He was a heavy guy, about 17 stone, 6ft 2ins. It was difficult to swim with him. I was getting tired and it was cold.
"I was grateful when the other guy arrived."
Mr Duthie and Mr Radley managed to pull Brandon through the current to shore, where he slowly started to wake up.
His mother, who had been spurred on once she saw her son was OK, made it to land shaken and tired, but said all that mattered was that they were both alive.
"I'm terrified of water. I don't know how I managed," she said. "As I heard Brandon's voice over the water, I knew I had to keep going for him. We had to come out of this alive."
Miss Reid's partner, who had been looking after youngest two children, aged two and four, in the caravan, had not heard a thing, so had no idea what they had just been through.
The pair were taken to hospital in Aboyne, where they were both treated to get their temperatures up after being in the loch for around 20 minutes.
Both escaped without serious injury and returned to their home at Kincorth yesterday afternoon.
"Brandon and I have always had a strong bond, but now it's even stronger," said Miss Reid.
"We are shaken and it's something we will never forget.
"I'm just so glad we're here to tell the tale."
"If I was on my own there is no way I'd have been able to get the guy back"
What started as a relaxing break for Charles Duthie and Jonathan Radley turned into one of the most dramatic experiences of their lives.
The pair managed to swim Brandon to safety through weed-riddled waters before the arrival of the police, fire and rescue and ambulance services.
Mr Radley had been swimming at the loch side with his five-year-old daughter when he heard the Reid family's screams.
Mrs Radley had run through the caravan park to alert Mr Duthie.
A joiner with Chap, the father-of-one from Monikie was staying at the caravan site as he worked on a construction site in Tarland.
He ran to the loch and jumped in to help. The 34-year-old said: "A lady came down the road screaming saying her husband had gone in the lake to save a man that was drowning.
"I ran up and saw two men out in the water, two heads bobbing up and down, 50-60ft out in the loch. The guy he went out to save was unconscious.
"I thought I'm going to have to help.
"We managed to get him back to the shore. I like to think I am a strong swimmer but if I was on my own there is no way I'd have been able to get the guy back."
Both Mr and Mrs Reid were issued with life jackets when hiring the boat.
A spokesman for Aboyne Loch Caravan Park said he was grateful for the bravery of the pair.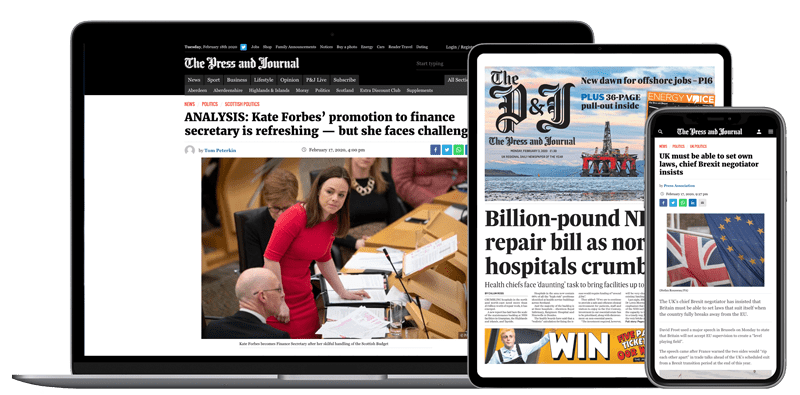 Help support quality local journalism … become a digital subscriber to The Press and Journal
For as little as £5.99 a month you can access all of our content, including Premium articles.
Subscribe