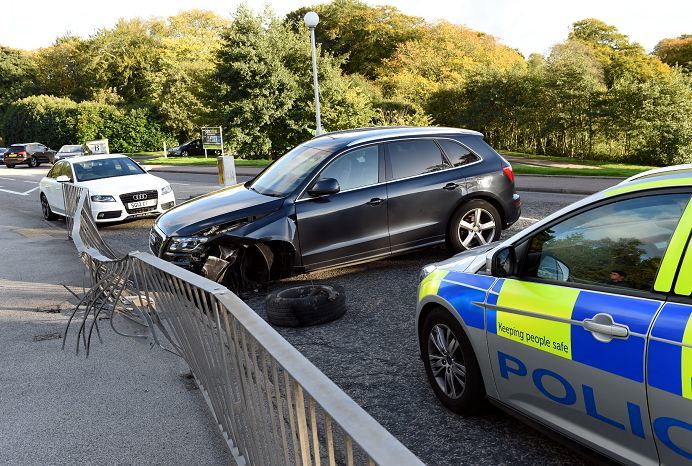 Police are attending an accident in Aberdeen after a car crashed into a barrier.
The Audi Q5 collided with the metal grate around 3.50pm near the Tesco at Danestone.
A police spokeswoman confirmed emergency services were in attendance, but that no one had been injured.
It is understood a man and his young son were in the car at the time.
She added that council workers were attending the scene to clear any damage.