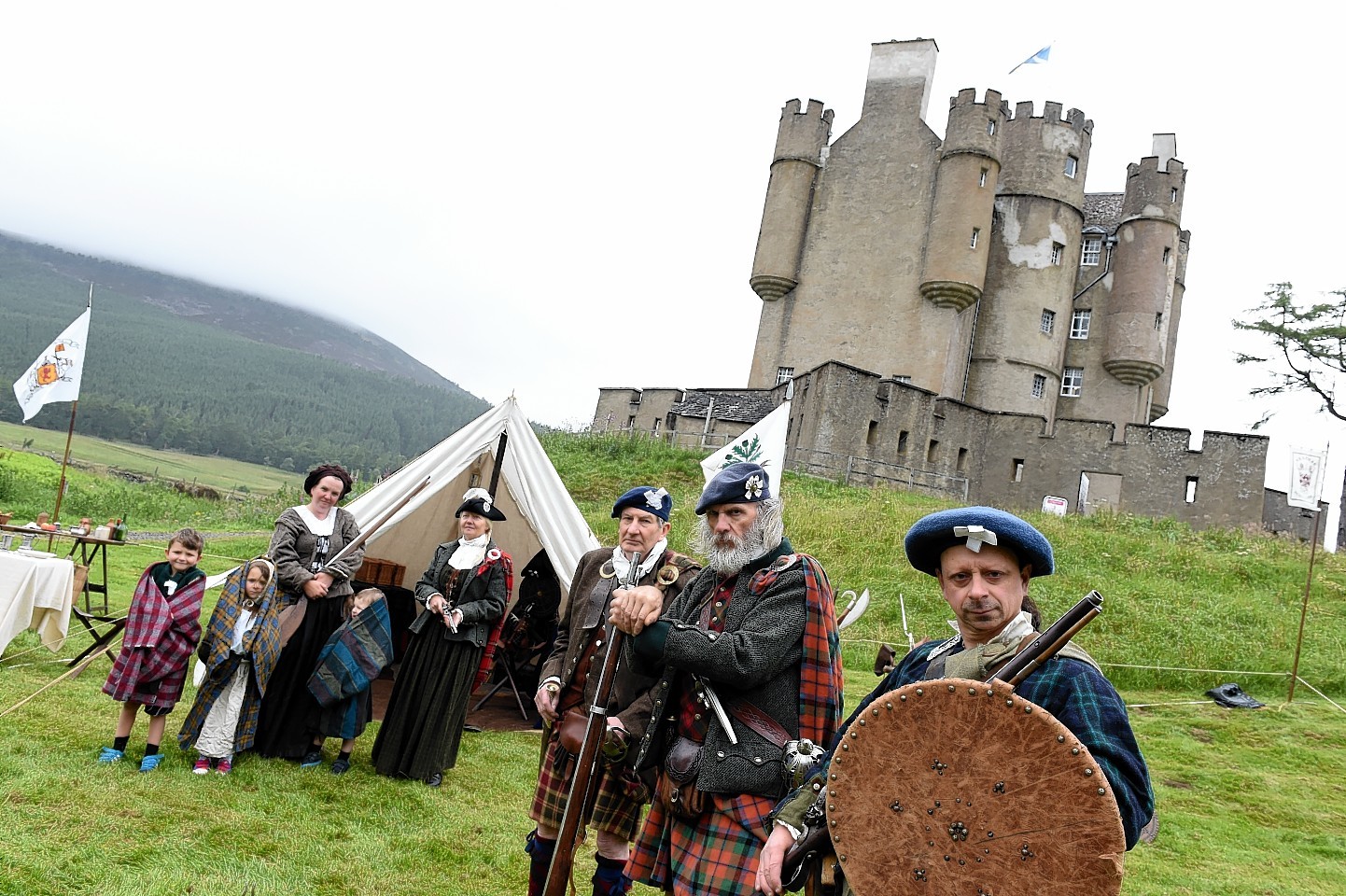 Treasures belonging to an Aberdeenshire castle and dating back to Jacobite times and beyond have gone viral.
Braemar Castle has opened up its museum and heritage collections to Wikimedia Commons – a repository for all the images used by online encyclopedia, Wikipedia.
The castle team has been working with Museums Galleries Scotland on the project to open up the country's castles to an international audience.
About 5,000 people every month have viewed their collections via the internet since they were uploaded – four times as many visitors the castle experiences every month.
The database is currently home to almost 30,000,000 images in total.
Among the historical curiosities from the castle being admired are pictures of the 18th-century graffiti on its drawing room wall, cannons, shield bosses and Delft tiles.
Braemar Castle was also where thousands joined John Erskine, the Earl of Mar, in 1715 with the aim of restoring the ousted "Old Pretender" James Stuart to the throne of Scotland and England.
Rebels from the area also went on to fight for Charles Stuart, or Bonnie Prince Charlie, during the 1745 Jacobite rebellion.
The images uploaded to Wikimedia Commons were released under an open licence, meaning anyone is free to use or share them.
The team at the Deeside stronghold yesterday said the project allows the history of their workplace to be enjoyed by thousands more people than they ever thought would be possible.
Castle manager Laura McMeekin said: "Braemar Castle is run by the local community and attracts 11,000 visitors annually.
"Our volunteers and staff are constantly looking for new ways to bring the castle's unique history to a wider audience and the Museums Galleries Scotland Wiki project was a new way of achieving that.
"The castle is a place for everyone to use and enjoy, so using open source knowledge is a good match for us."
Sara Thomas, the Wikimedian in residence at Museums Galleries Scotland, said: "We're incredibly happy to have been able to uncover these treasures and bring them to a wider audience."