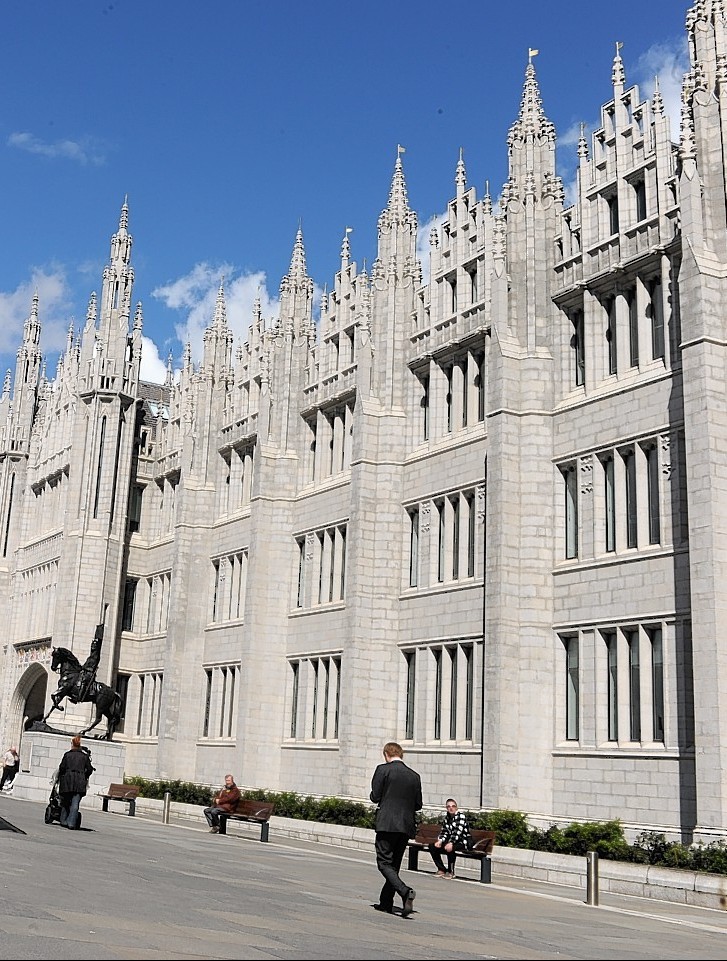 Aberdeenshire Council's budget day sparked angry scenes after a councillor claimed he and his colleagues had been treated like "second-class councillors" over the multi-million-pound City Region Deal.
The meeting provoked sharp exchanges after Fraserburgh councillor, Ian Tait, revealed Aberdeen City councillors had been passed confidential information about negotiations while Aberdeenshire members were kept in the dark.
And, amidst a backdrop of rancour and recrimination, the confusion increased when Aberdeen City Council confirmed they deliberately leaked details of the deal to their members.
Mr Tait, who refused to back plans to set aside £5million for the deal, said: "I am against spending money when we've not been told what the money is going to be spent on."
He claimed his colleagues at Woodhill House were being treated like "second class councillors" and that a "culture of secrecy" had surrounded the much-trumpeted deal.
When the council's legal chief told councillors that confidential details of the deal had been emailed to City members "accidentally", Mr Tait unsuccessfully urged council chief executive Jim Savege to share the document.
But co-leader Martin Kitts-Hayes said that request was wholly inappropriate. He told the chamber: "This council delegated negotiations of the city region deal to the chief executive, myself, councillor Richard Thomson and councillor Jim Gifford.
"The fact the City Council accidentally or deliberately breached the confidence is nothing to do with us. I am not happy asking the chief executive to breach a confidential legal agreement."
Mr Kitts-Hayes added that any deliberate breach of confidentiality could irreparably damage the council's reputation of "trustworthiness" and jeopardise future negotiations.
In the wake of the meeting, an Aberdeenshire spokeswoman supported the comments of the leadership.
She said negotiations had been "complex" and "have required discussions to be conducted in private".
And she added: "Councillors have been kept informed throughout the process and reassurance provided that the detail of the [region deal] will come before councillors as soon as it is appropriate to do so."
But last night confusion reigned over the issue when Aberdeen City council chiefs confirmed they did distribute the document – on purpose.
A spokesman for the authority said: "I can confirm that a document relating to the deal was deliberately shared, in confidence, with our elected members."
It is understood that the document was subsequently leaked more widely by an unnamed city councillor.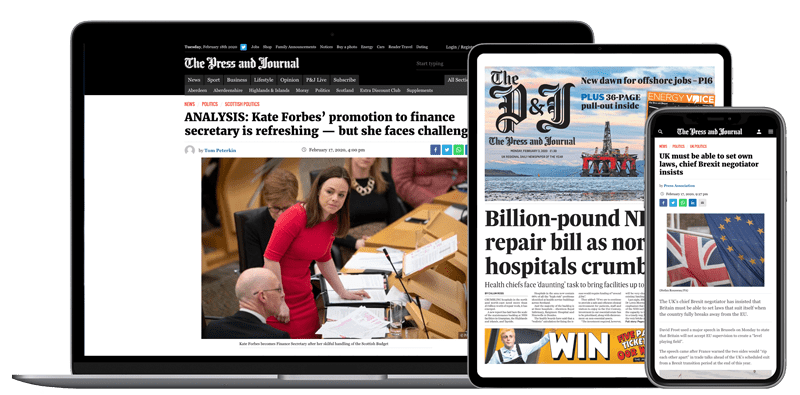 Help support quality local journalism … become a digital subscriber to The Press and Journal
For as little as £5.99 a month you can access all of our content, including Premium articles.
Subscribe