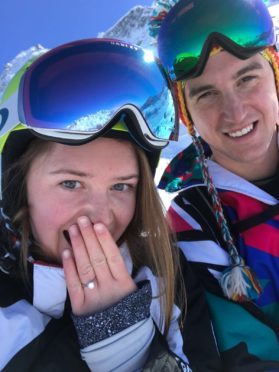 The Baron of Cluny has announced his engagement to his childhood friend after he surprised her with a proposal while they were ski-ing in the Alps.
Inheriting the historic A-Listed Cluny Castle when he was aged just 18 in 2010, his fairytale story is now moving into its next chapter as Cosmo Linzee Gordon, 26, and his "best friend" Bronya Woodes Rogers, 25, are now planning out their big day.
The couple have been friends since childhood, but only took their relationship to the next "romantic" level around three years ago.
"I wouldn't want to be with anyone else," said Cosmo. "One reason I was so convinced that I wanted to be with Bronya was that we were such good friends. She was such a huge rock and supportive throughout the time when my mother passed away, as I was for her."
The pair met when they were very young as they both attended the Hamilton School nursery in Aberdeen and primary school until the age of eight.
"Our mothers used to take turns picking us up. So we have been very good friends for a long time," said Cosmo.
"When we were eight we started going to different schools, I went down south.
"But then we reconnected when we were 18 whilst Bronya was studying in London and we became best friends again.
"We moved our relationship on to the next level, so to speak, around three years ago and here we are."
His mother, Julia, and father, Nicholas, who divorced when Cosmo was young, have both died in recent years.
The lovebirds don't have a date set as yet for the nuptials, but are certain they will take place in Aberdeenshire.
Cosmo said: "I'd like some part of it to be at Cluny, but I'm not sure about the whole thing."
Miss Woodes Rogers family lived near Cragievar, before moving to Dess beside Aboyne.
Describing the moment he popped the question, Cosmo said: "No-one knew I was going to ask her, except her father – it came as a complete surprise.
"We were ski-ing in the Alps, and we went on to a secluded route – when we stopped to admire the view I proposed.
"I know I want to spend the rest of my life with Bronya and because our relationship is based on us being best friends – it's got that solid grounding.
"Our mothers were such good friends – so we know they would both have approved."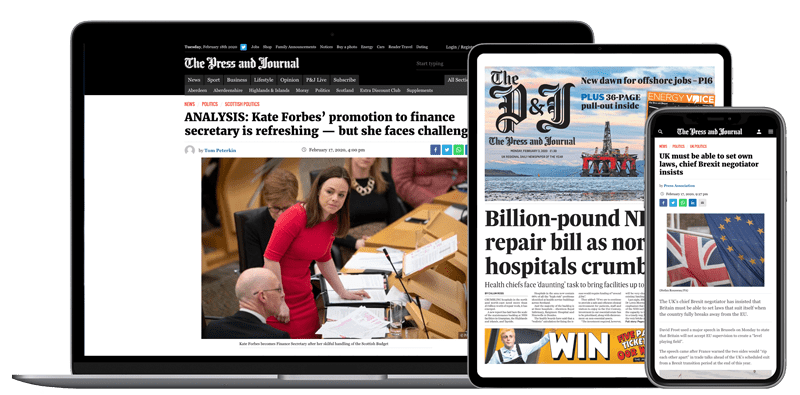 Help support quality local journalism … become a digital subscriber to The Press and Journal
For as little as £5.99 a month you can access all of our content, including Premium articles.
Subscribe