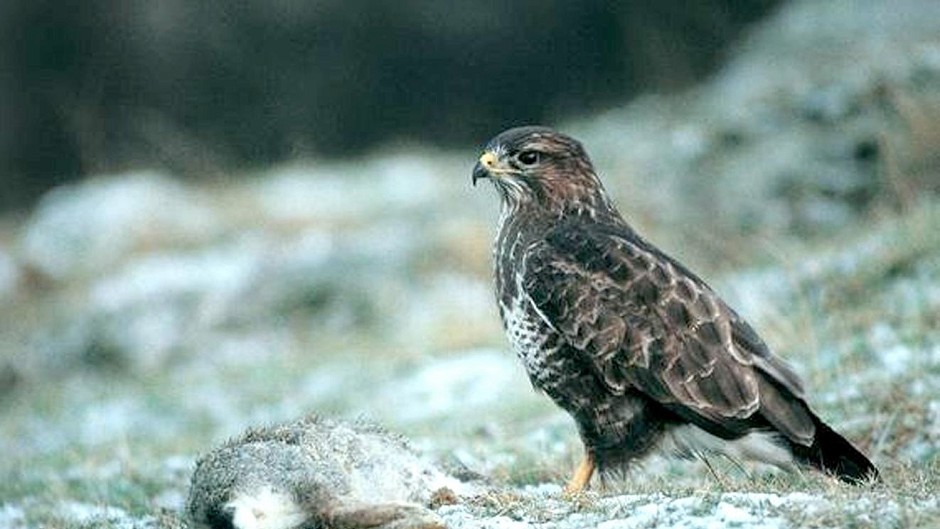 A sheriff has been urged to allow the use of covert footage as evidence in the trial of a man accused of killing or injuring protected birds of prey.
Conservation charity RSPB Scotland is currently at the centre of a courtroom legal battle over secret filming on an Aberdeenshire estate without the landowner's knowledge or permission.
The Crown wants to use the footage as evidence in the trial of George Mutch, who is accused of killing or injuring the birds on the Kildrummy Estate in Strathdon.
The 48-year-old is alleged to have recklessly killed or injured two goshawks and a buzzard by using bird traps between August 6 and September 13, 2012. He denies all the charges against him.
But the case at Aberdeen Sheriff Court has been put on hold until the sheriff rules over the admissibility of footage obtained by RSPB officers after they hid a camcorder on the estate.
Mr Mutch's defence advocate, Mark Moir, argued that the footage is inadmissible and cannot be used in the trial against his client.
He claims that the conservation charity has an agenda against the use of controversial crow traps – and used the camcorder in an attempt to seek out evidence of criminality.
Mr Moir suggested that the RSPB was using the covert methods to "obtain convictions".
However, specialist wildlife crime fiscal depute, Tom Dysart, yesterday summed up the evidence from RSPB officers which had been heard during the two day hearing.
He urged Sheriff Noel McPartlin to allow the footage.
Mr Dysart said: "Whatever the RSPB can do, and what they are requested to do, is not relevant – other than how it may reflect on their good faith.
"The purpose for the RSPB being on the land was not unlawful. They were there to carry out research and I urge you to accept their evidence on that basis.
"We have heard them say that the detection of crime is not their focus. It is a byproduct."
The 'trial within a trial' hearing started on Monday, with various RSPB representatives giving evidence as to the gathering and use of the footage.
Sheriff McPartlin is expected to make a ruling on the use of the video evidence in the trial today.