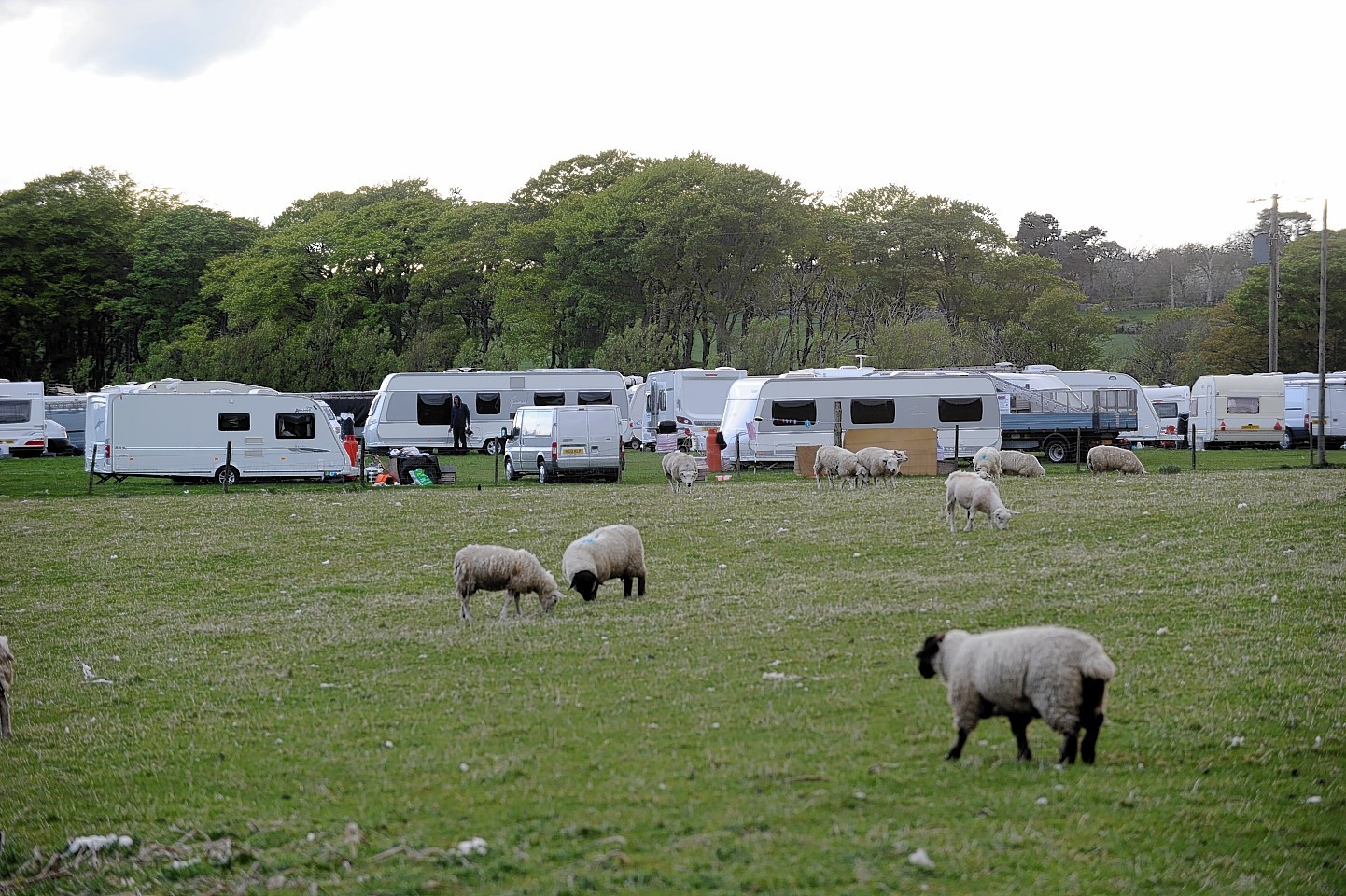 Aberdeenshire councillors have given their backing to proposals for four traveller sites across the north-east.
The proposals were described as a "necessary step in the right direction" during yesterday's meeting of the full council.
Members said they hoped that by creating official sites at a cost of more than £100,000 each, it would prevent future unauthorised camps from being set up across the region.
No specific places have been allocated, however, one has been earmarked for north Aberdeenshire, and three others for central, south and another unspecified location.
The new sites would offer access to clean water and toilets and allow travellers to stay for up to 28 days.
Banchory and Mid-Deeside councillor, Karen Clark, said: "I hope this report demonstrates how we as a council are committed to meeting the needs of these minority, ethnic groups.
"Aberdeenshire has not made any accommodation (for travellers) for over 20 years. We have every duty to meet their needs."
East Garioch councillor Martin Ford echoed her words and said he hoped the move would go some way towards easing the "strained relations" between travellers and settled communities in the north-east.
He said: "We absolutely do have to address this at this stage. This strain in relations is an embarrassment to us all."
Councillors called for a strategy on travellers sites last April after voting to take no action on a proposed camping ground at Aikey Brae, near Old Deer.
The site had been earmarked for a permanent encampment, but almost 400 people signed a petition against the proposals.
The local authority's head of communities, Ritchie Johnson, said the new framework would allow the local authority "to have a good stab" at finding suitable locations in Aberdeenshire.
Leader of the council's SNP Group, Hamish Vernal, added: "We warmly welcome this paper. In April 2014 we argued over a site and out of that came this paper. I think it is a necessary step in the right direction."
He added that it was "absolutely necessary to come out the other end with a number of sites across Aberdeenshire" and that the camps would allow "police and others the opportunity to intervene with unauthorised encampments".