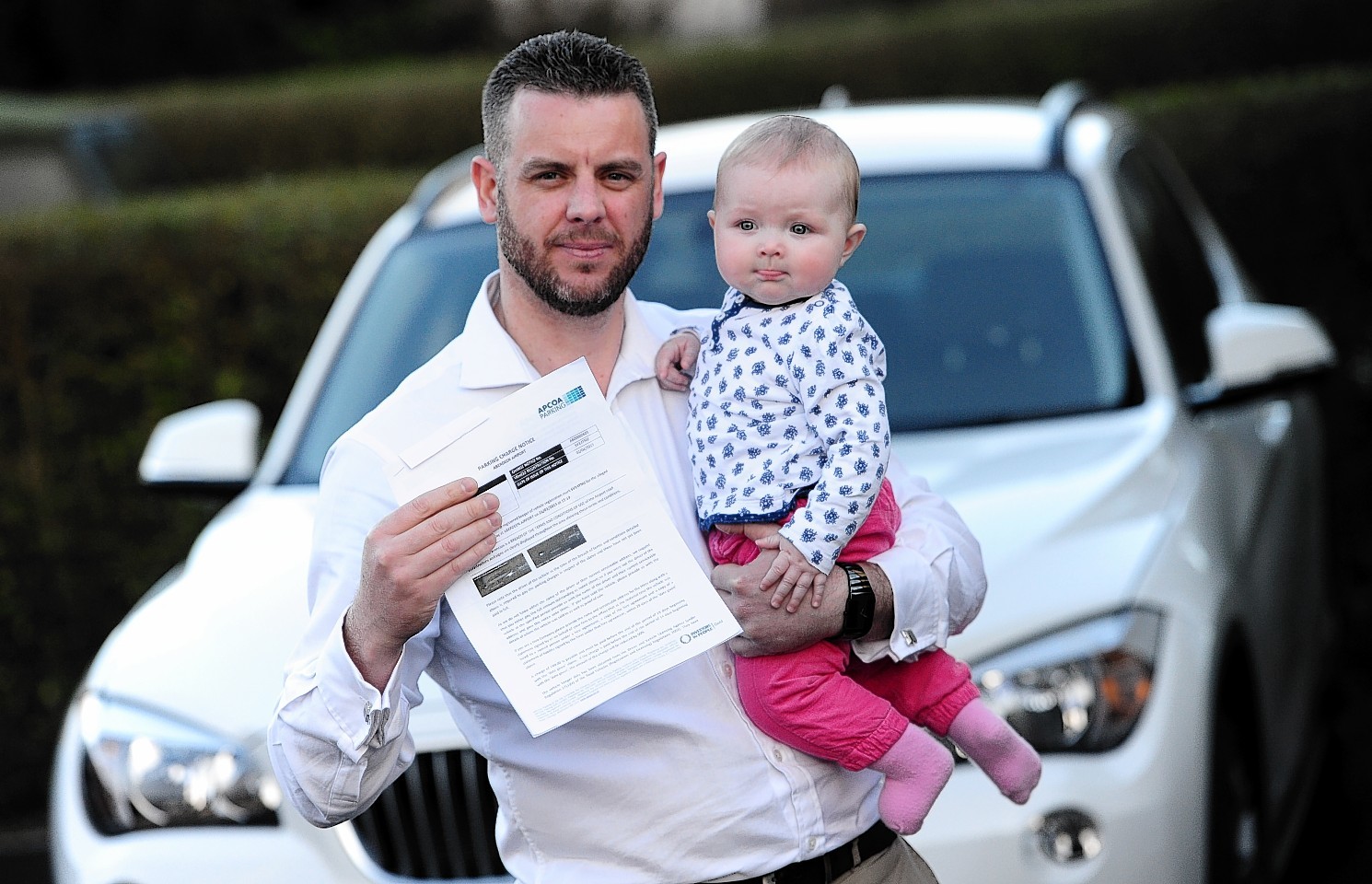 An oil worker was fined £60 for staying too long in Aberdeen International Airport's controversial drop-off zone – so his wife could feed their baby.
Morgan Adam has been warned to shelve his challenge to the penalty or face court action after initially refusing to pay and lodging an appeal.
The 42-year-old broke rules which state that parkers must leave the drop-off zone within ten minutes.
Mr Adam, of Cults, said: "I accept that they have fined me but I find it hard that they have given me one chance of appeal and then they say that's it.
"They are just showing no understanding and won't listen to any of the extenuating circumstances around it.
"If your baby is crying and needs to be fed then you need to feed her.
"Would they have still fined us if it was something more serious?"
Mr Adam had just flown home from a business trip to Houston and was met at the airport by his wife Kasia, 34, and their six-month old daughter Robin.
Young Robin demanded to be fed, so the couple waited until Mrs Adam had finished giving the baby her bottle before paying their pound and leaving about 25 minutes after she arrived.
Twelve days later the couple received a letter at their Cults home telling them they would be fined £60, or £30 if they paid within two weeks, for breaking the rules.
Mr Adam appealed the fine, but was informed by operator APCOA Parking that he had been unsuccessful.
He said he was left with "no option" but to pay after being that debt collection or court action may be used if he did not comply.
The letter from APCOA said: "Any vehicle staying more than the permitted time is in contravention of the terms and conditions of parking.
"Your vehicle entered the drop-off zone at 14.55 and exited at 15.19, meaning that it was inside for 24 minutes."
Mr Adam has since spoken to the Citizens Advice Bureau, who advised him to pay the fine.
He reluctantly did so, fearing the company would send debt collectors.
Mr Adam added: "The letter is almost comical, they've given me two 'options' – pay or debt collectors come round.
"The company have also said this when I've spoken to them over the phone.
"It's not the money as much as the principle."
The controversial charge was introduced in January. It costs £1 to drive on to the airport forecourt for up to 10 minutes.
Airport bosses said it was needed to combat congestion. but it has been criticised by many motorists, including taxi drivers.
An Aberdeen International Airport spokeswoman said: "The forecourt is a strict drop-off only area and the time limits have to be adhered to."
APCOA Parking, which is based at Stuttgart Airport in Germany, did not respond to a request for a comment on Mr Adam's case.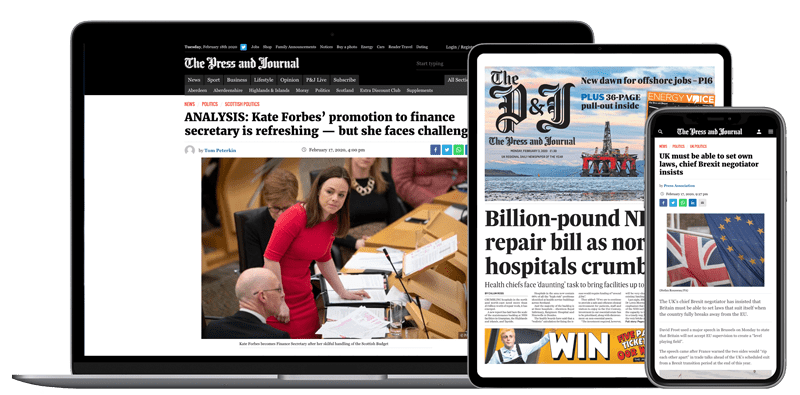 Help support quality local journalism … become a digital subscriber to The Press and Journal
For as little as £5.99 a month you can access all of our content, including Premium articles.
Subscribe