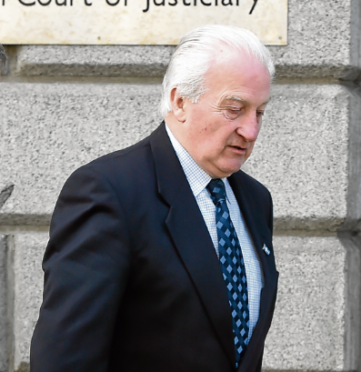 A former Shetland councillor accused of raping a woman 28 years ago denied any wrongdoing yesterday.
Robert Henderson is on trial at the High Court in Aberdeen and is also accused of sexually abusing two teenagers in the 1970s on the island of Yell.
The court previously heard from two women, now in their 50s, who claimed that he had groped them.
The first alleged victim said it began when she was 11 and finished when she was 16.
The second woman said she was abused "six or eight times" at a "conservative" estimate.
Another woman, now in her 60s, claimed he raped her twice in 1990.
But yesterday the 73-year-old took to the stand where he claimed none of the alleged incidents had happened.
Representing Henderson, who lives on the second largest island in Shetland, defence counsel David Moggach said the three women claimed he had behaved in a sexually inappropriate way.
He asked him: "What have you got to say to that?" Henderson replied: "All I can say is that it just didn't happen."
Advocate depute Lisa Gillespie accused him of carrying out the attacks.
She said: "Is it possible that you did not think it was a big deal at the time?"
He replied: "No."
She then asked: "There is another possibility, you remember fine well and you are sitting there lying."
But Henderson denied the suggestion.
The trial, before Lord Kinclaven, continues.