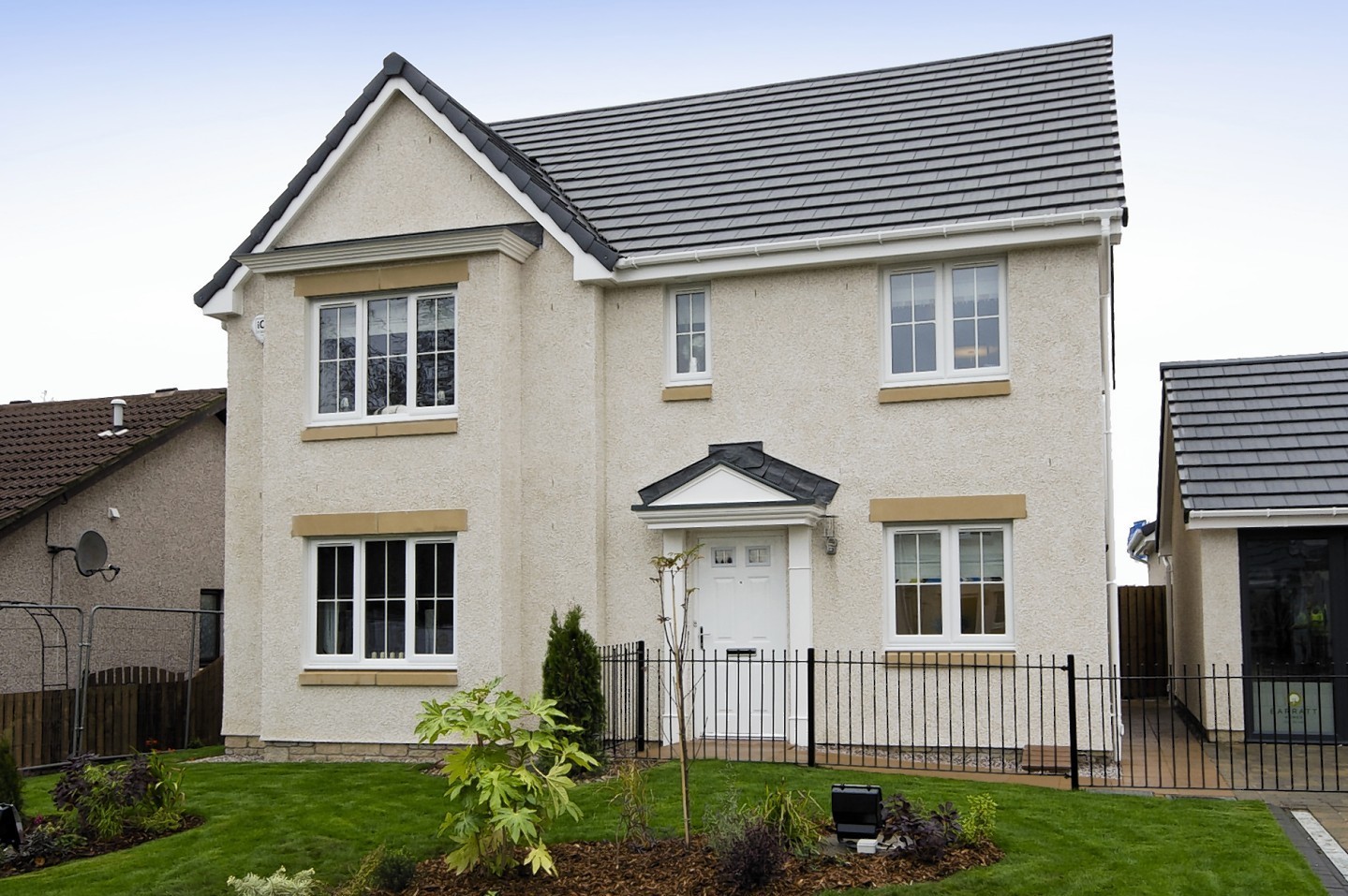 Thinking of buying a home? It's worth considering the benefits of a new-build
Leading homebuilder Barratt Homes is urging home buyers across the north and north-east to consider the cost and lifestyle advantages of owning a new-build home by outlining its top five reasons for buying new.
"Buying a new home is a big decision, so you want to make sure it's the right one," said Douglas McLeod, regional director, Scotland, for Barratt Homes.
"New-build homes rival older properties in a number of ways, some of which buyers may not be aware of, so we've decided to highlight just a few of the reasons why buying a new-build home can be so beneficial to you, the homeowner."
Here are Barratt's top five reasons for choosing new-build over old:
1. Energy efficiency
New-build homes are installed with the latest energy-saving measures, which can mean lower gas and electricity bills. In fact, Barratt has calculated that new homes are up to 50% more efficient than similar Victorian properties, with the average energy bill of a new three-bedroom home being around £800 compared with more than £1,600 for a similar Victorian home, even with modern-day improvements. This cut in energy bills comes from energy-efficient central heating, double glazing and high levels of insulation, together with top-quality build techniques, exclusive to new-build properties.
2. Safety and security
When buying a new home, purchasers can be sure that homebuilders like Barratt will adhere to the latest building regulations which set standards on everything from fire safety to ventilation and from electrical safety to quality of workmanship. New-build homes are also often more secure, using the latest security locks and sometimes intercom systems, potentially saving you hundreds of pounds on security and reducing your house and contents insurance.
3. Low maintenance
Not only are new-build homes free from any niggling DIY issues, but every new Barratt home comes with an industry-leading five year fixtures and fittings warranty on top of the standard 10 year NHBC warranty, allowing you to buy with confidence and enjoy your new home with complete peace of mind.
4. Less stress
Buying direct from a homebuilder like Barratt can make the house moving process easier, particularly if you're able to take advantage of the excellent housing schemes available such as Park Exchange, Movemaker and Help to Buy.
5. The personal touch
And finally, one of the most exciting things about buying new is that you don't have to do any redecoration before you move in. A new home is a blank canvas on which home owners can stamp their individual mark. And if you purchase a Barratt Home early in the build process, you can even personalise it with extras from the exclusive Choices range, a service not usually associated with a volume developer. This means you can make your own choices on such things as kitchen specification and fixtures and fittings even before the property is finished.