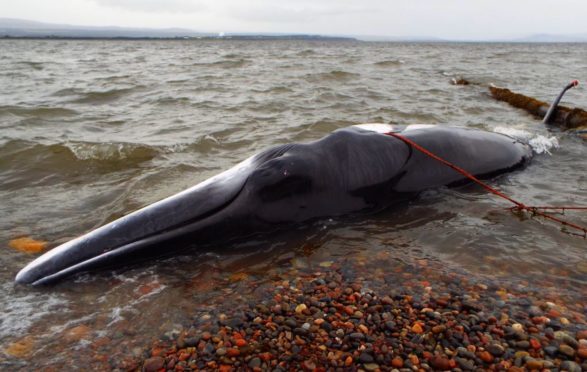 A 20ft minke whale has died on a Highland beach despite the desperate efforts of rescuers.
The whale first came ashore at Fort George near Ardersier at 5.30pm on Tuesday after it was seen in shallow waters 200 yards from the shore. It managed to refloat itself.
But it beached again an hour later and around 20 members of the British Divers Marine Life Rescue and the public went to its aid.
Great cooperation between @BDMLR @BritishArmy @MCA_media @strandings to recover a dead sub-adult minke whale from the Moray Firth near Fort George, Scotland this morning. Necropsy will be conducted today. #whales pic.twitter.com/mz3c2yXJu6

— Blue Planet Society (@Seasaver) September 19, 2018
However despite their best efforts the young animal sadly died at about 9.40pm.
A necropsy has been carried out by the Inverness-based Scottish Marine Animal Stranding Scheme.
Experts are currently investigating a spate of whale and dolphin deaths along Scotland's west coast.
In just over a month, the carcasses of 43 beaked whales have washed ashore in the Outer Hebrides, Islay, Skye, Tiree, Mull, Highlands and Ulva – 15 times higher than the annual average.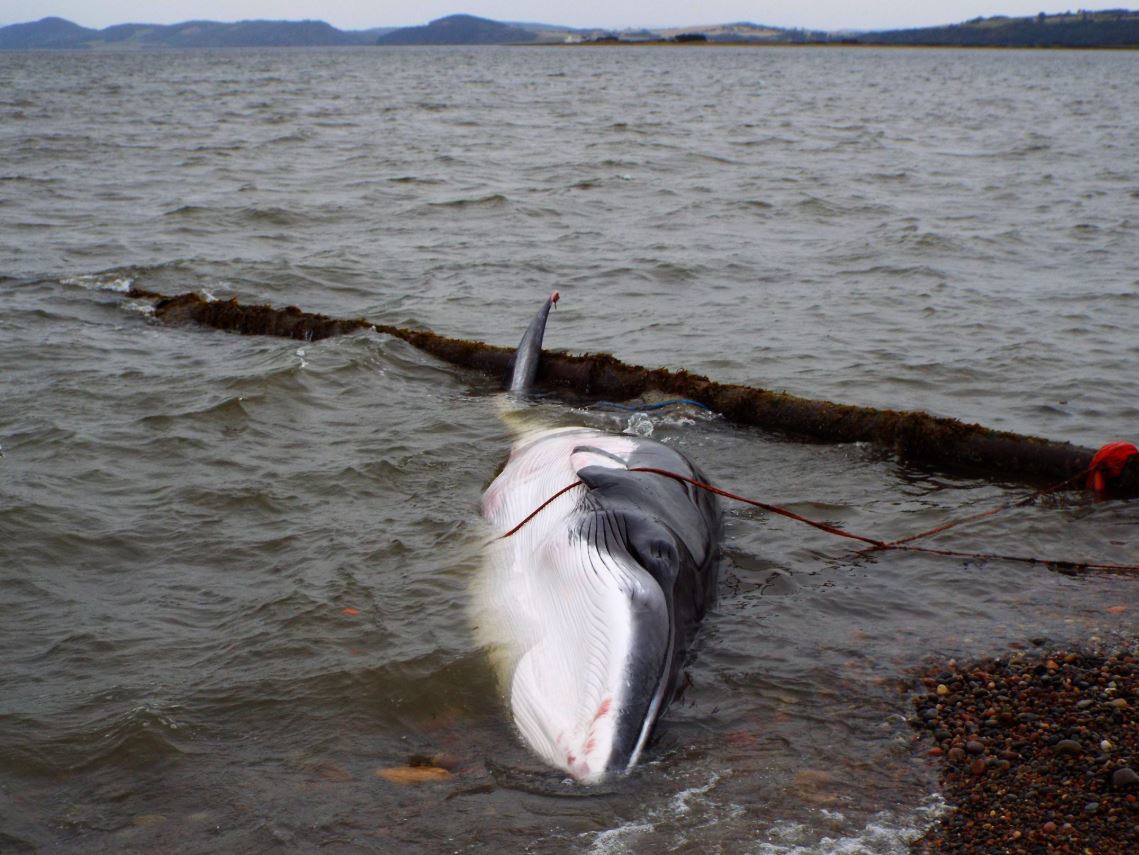 The scale of the loss – mainly affecting Cuvier's beaked whales – has prompted the UK and Scottish governments to investigate the cause of the deaths.
Mariel Ten Doeschate, a data analyst with the government-funded Scottish Marine Animal Stranding Scheme (Smass), said that sonar signals from submarines or seismic surveys could be among the contributory factors.
It is thought that the sonar waves can frighten deep-diving whales, forcing them to surface too quickly and leading to symptons similar to decompression sickness, also known as the bends, in humans.