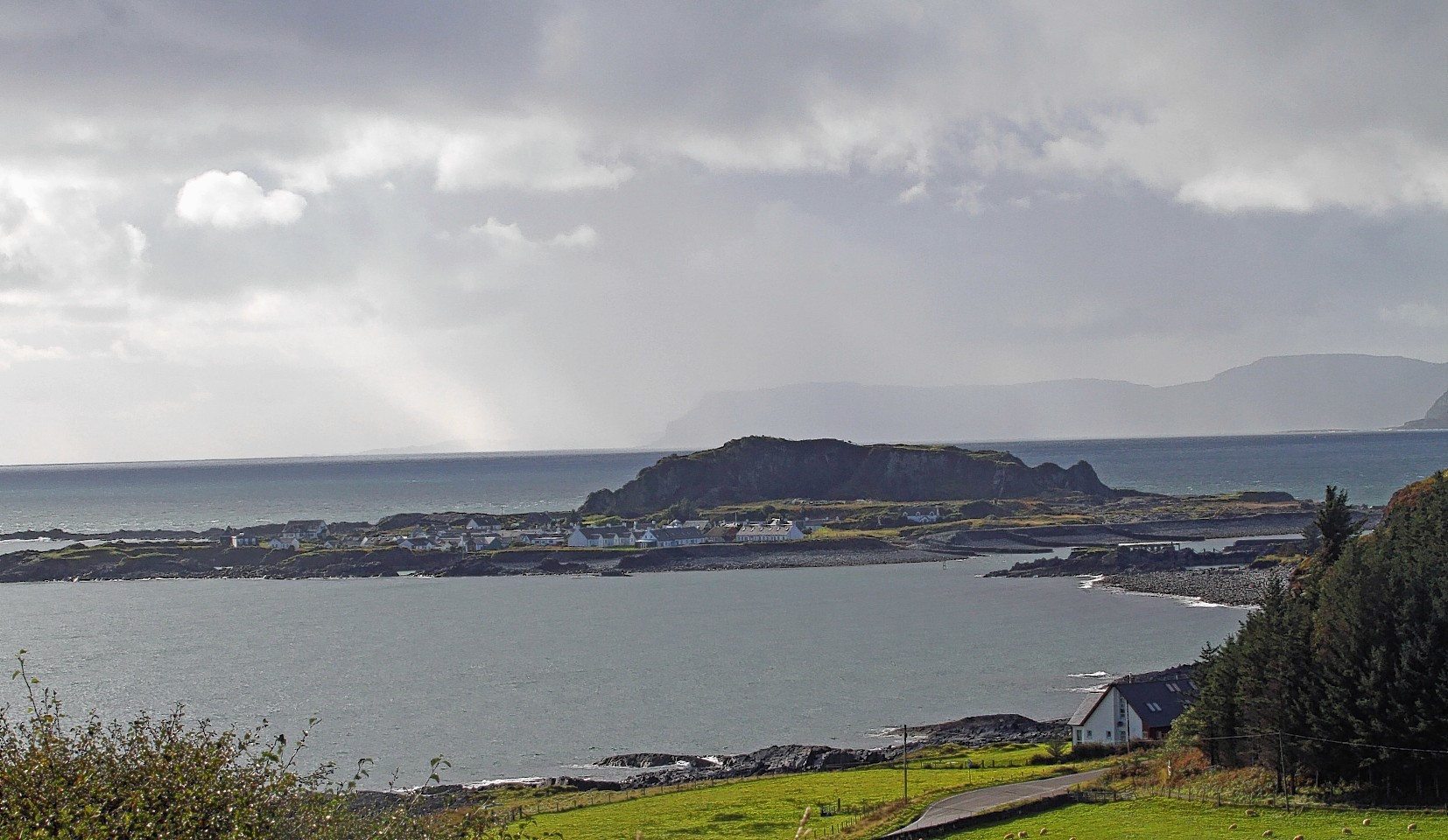 A baby has been born on an Argyll island for the first time in 80 years.
Georgia Monro was born on Easdale, when she made a quick appearance as her parents were leaving the house for Lorn and Islands Hospital in Oban.
Mother Linzi Ferguson went into labour at 9am on July 22 as she and father Dave Monro reached their front door on the tiny island.
Georgia is the first baby to be delivered on Easdale since before World War II when all babies were delivered by Jean MacQueen, grandmother of Oban businessman Graham MacQueen.
When Ms Ferguson went into labour, Mr Monro sent for their neighbour, Dr Doerte Pfuetzner and soon after a midwife, paramedics from Oban and two air ambulance paramedics joined them in the living room.
Some islanders also came along to help, bringing the total number of visitors to around 15 people.
Ms Ferguson said she was too busy concentrating to notice the number of people in the cottage.
She said: "I wanted a natural birth, as close to home as possible – I certainly got that.
"I had an amazing experience, you could really feel the community coming together to help me and I thank them for that."
Three hours after baby Georgia was born, Ms Ferguson was flown to Paisley for post-natal checks. She returned home this week.