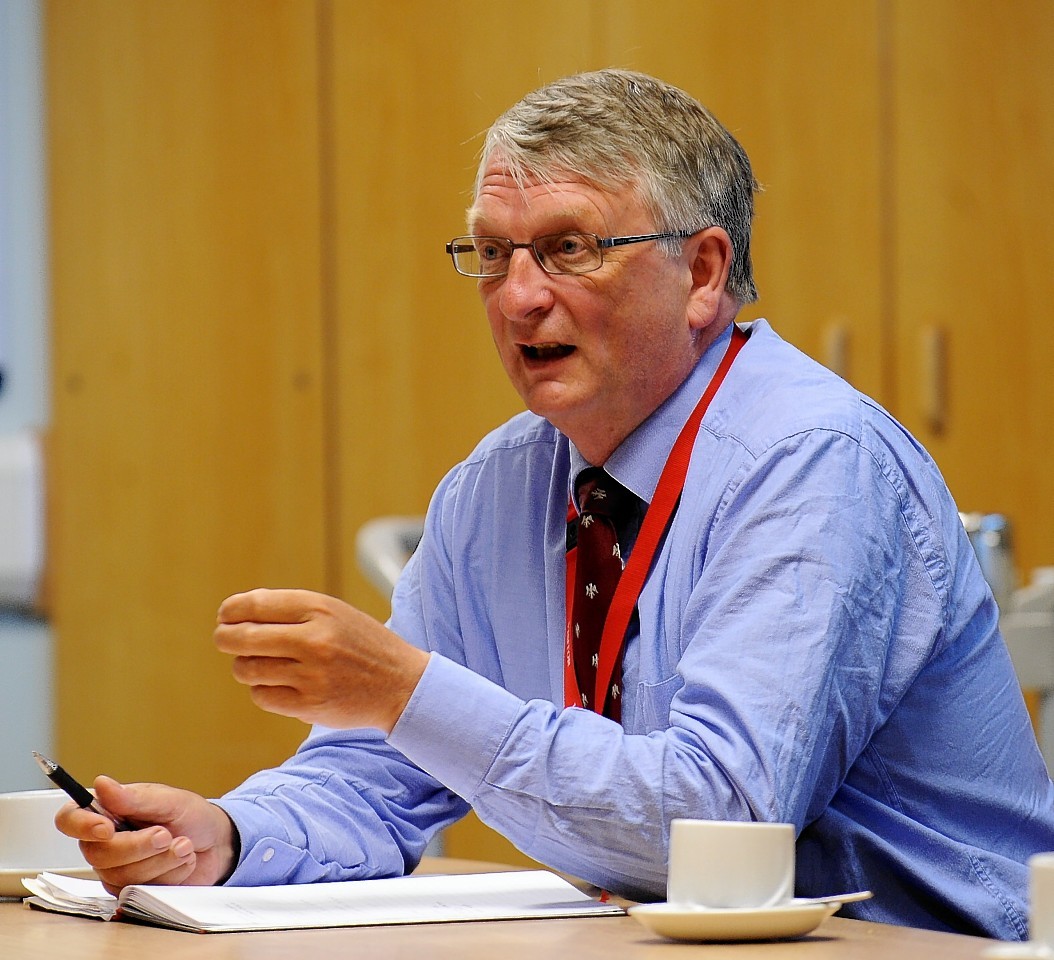 A question mark hangs over the future of Highland Council's SNP-led coalition in the wake of the Scottish referendum.
Deputy leader David Alston refused to rule out his Liberal Democrats group terminating its two-year-old pact with the Nationalists and Labour and resuming a power-sharing arrangement with the Independents.
There is a growing feeling among Lib Dems that the SNP's leadership is dictatorial and a belief that party whipping has hampered decision-making.
Independent councillors yesterday postponed a pre-arranged private meeting to discuss the implications of the Scottish referendum.
It is understood they want to hear the outcome of the Lib Dems' meeting on Wednesday.
A source has said that several party members have approached Independent colleagues about the possibility of a link-up.
Lib Dem leader Mr Alston, a passionate No campaigner, said: "We are into major constitutional change and the overarching task is to secure the interests of the Highlands.
"That must include things like reclaiming our right to make decisions about local taxation and reversing the centralisation that's going on. We all need to take stock and ask who we can work with to drive this forward."
Independent group leader Carolyn Wilson believes at least five SNP councillors are considering switching allegiance.
She said: "If there is to be a change in the administration in the council it should be open and welcoming from any group that wants to work together."
Among coalition members speaking out was Lib Dem councillor Carolyn Caddick, who said: "I'm uncomfortable being in a coalition with the SNP. I only stood for election because of my concern about the SNP juggernaut. I don't like the way they do business. Their priority is backing the Scottish Government."
Her party colleague Kate Stephen said Lib Dems enjoyed a level of individual freedom while she felt the SNP prioritised party loyalty.
But Drew Hendry, the council leader and SNP group leader, said he was unaware of any split in the coalition.
He said: "I'm not aware of any difficulties that would upset the coalition and there is no disunity within the SNP group."
The local authority's current composition is 34 Independent, 14 Lib Dem, 21 SNP, eight Labour, two non-aligned and one Independent Nationalist councillor.