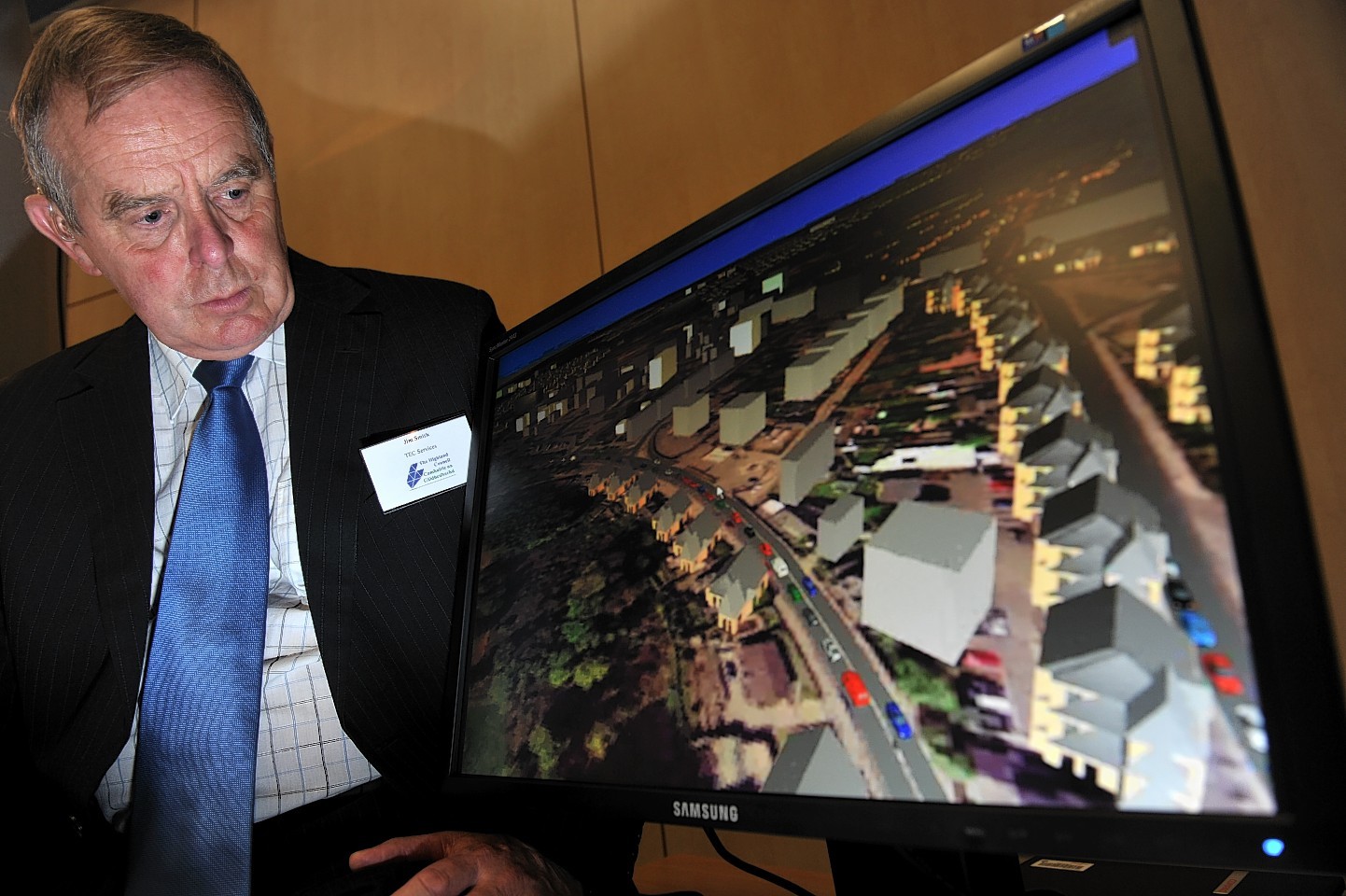 Work will begin later this month on a new £2million road in Dingwall which could bring millions of pounds of investment in the town.
The half-mile Kinnairdie Link Road will connect the busy A834 Strathpeffer Road and the A862 relief road at Dingwall Academy.
It has been designed to open up land for up to 600 new homes, with the council promising £40million worth of investment as a result.
The first phase, which starts on October 19, will involve improvements at the bottleneck County Buildings junction in the centre of the town.
Alness-based Pat Munro have been awarded a £478,800 contract, which will last for about 12 weeks.
The council said that traffic management arrangements are yet to be finalised.
However, the work is likely to cause significant disruption.
An extra lane will be built on the A862 for traffic approaching from the south to prevent queues, while a new right turn lane will be provided for traffic turning right onto Mart Road.
The entire junction and footpaths will be resurfaced.
Dingwall councillor Margaret Paterson said there would be "upheaval" but said the works were "essential".
She said: "It badly needs done. That junction is crammed and quite often there's queues right back out of Dingwall nearly to the Maryburgh roundabout.
"There's going to be a bit of upheaval but it'll be worth it in the long run."
Work on the link road is still being developed and does not yet have a start date.
Councillors granted permission for the half mile link road last year, when it was hailed as the catalyst for bringing "new prosperity" to the Ross-shire town.
But objectors living in nearby street Burns Crescent raised concern about flooding due to the increased surface run-off from the new road.
A new flood bund to trap water will be built as part of the works, while existing flood prevention systems on the nearby River Peffery will also be upgraded.
The route of the link road will take it from the A862 close to Dingwall Academy and through what is currently an area of overgrown trees and grassland, crossing the river twice.