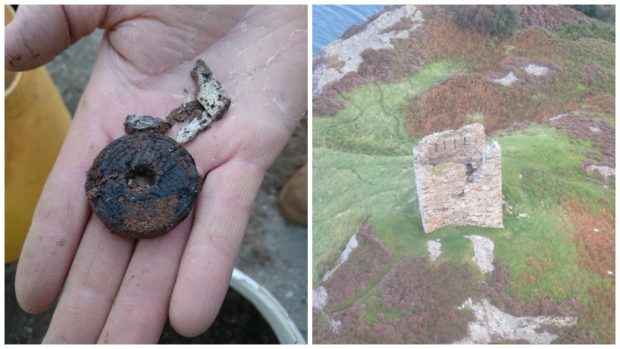 A mysterious find that could be an ancient fashion accessory has been unearthed by archaeologists working on a clothing billionaire's restoration of one of the most iconic ruins in the Far North.
Danish fashion house magnate Anders Holch Povlsen, who owns nearly a dozen estates in Scotland, has given a £200,000 "gift" to help restore Castle Varrich, which overlooks both the Kyle of Tongue and the nearby village.
But time detectives have discovered a puzzling decorated bone disc near the walls.
Ironically it could provide a centuries old link to the industry that has helped accumulate a £4.5bn fortune for Mr Povlsen.
His fashion house Bestseller works with supermodels such as Helena Christensen, Kate Moss and Claudia Schiffer.
The castle is a popular trek for visitors and locals – the site enjoys commanding and stunning views, including those of mountains Ben Loyal and Ben Hope.
But the weather has taken its toll on the building on the Ben Loyal estate owned by Mr Povlsen.
Mr Povlsen is personally paying £200,000 of the restoration bill, with Historic Scotland contributing the remaining £70,000.
Plans to roof over the ruin have been dropped from the scheme designed by leading conservation architect Nicholas Groves-Raines, who is based in Edinburgh.
Instead the crumbling lime and mortar walls will be repaired and a viewing platform installed.
And it was during these works that the decorative disc was found.
Thomas MacDonell, Director of Conservation for the estate's Wildland Limited, said:"A programme of consolidation work has been taking place in order to repair and stabilise the structure.
"As part of the consolidation works Mr Holch Povlsen decided it would be a good idea to improve access and interpretation to allow the pubic to better enjoy the site. To facilitate this a viewing platform is going to be constructed inside the structure and interpretation boards are going to be erected.
"The structure itself is a scheduled monument so archaeologists have been assisting with the works at certain stages where excavation has been needed. "One of the last pieces of work that was required was the archaeological excavation of foundation trenches for the viewing platform.
"During this excavation a small decorated bone disc was found, the depth at which it was found indicates that it is of a reasonable age but it is still being conserved so detailed analysis of it has not yet taken place. It is hoped that further analysis might shed more light on the age and function of the item but if anyone has any ideas we would be delighted to hear."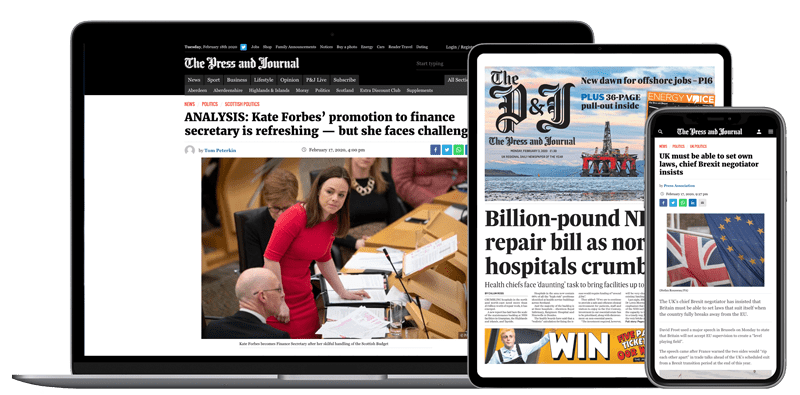 Help support quality local journalism … become a digital subscriber to The Press and Journal
For as little as £5.99 a month you can access all of our content, including Premium articles.
Subscribe