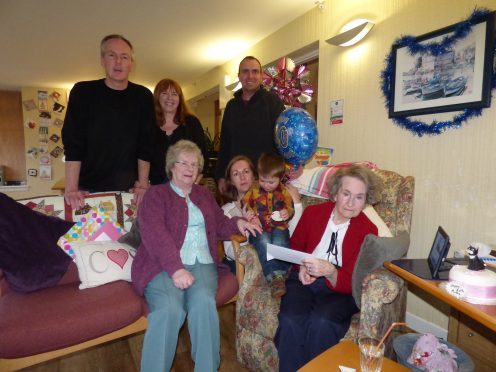 A Lochaber man believes the temporary closure of a local care home is "merely a precursor" to its doors being shut for good.
Malcolm McNeill has sent a Freedom of Information request to NHS Highland in a bid to find out if the Dail Mhor care home in Strontian will be closed permanently.
Mr McNeill's mother, Mollie, has lived at the home for almost three years, but she was moved out this week – along with the other residents – when "significant" plumbing issues as well as health and safety concerns caused it to be closed.
Announcing the closure of Dail Mhor, Marie Law, district manager for NHS Highland in Lochaber said: "As soon as we became aware of the problem with the building we contacted residents, their families and staff to update them on the position.
"More detailed investigation work will now be required to fully assess the condition of the building."
NHS Highland confirmed it was not in a position to provide any assurances about the long-term future of the home at this stage.
Mr McNeill from Lochaline said: "There have been rumours going around for a while that Dail Mhor will be closed for financial reasons.
"I sent the Freedom of Information request so that no-one can hide behind anything and if something is going on regarding the home's future, it will be flushed out."
The Strontian care home can house six residents, but five were staying there when the closure was announced.
Mrs McNeill, who is 81, travelled with two other residents to the Invernevis care home in Fort William, while the others were transported to the Moss Park care home in Caol and the Mackintosh Centre in Mallaig.
Mr McNeill is also concerned as a 20 mile journey to visit his mother has increased to an 80 mile round trip as a result of the move.
He said: "She was quite happy in Dail Mhor and it was reasonably easy for family and friends to visit. But now it will be more difficult for people to go and see her."
The Lochaline man wrote to Ms Law to highlight local concern that the temporary closure of Dail Mhor was "merely a precursor to the permanent closure of the home".
NHS Highland was contacted by the Press and Journal, but a spokesman was unavailable for comment.